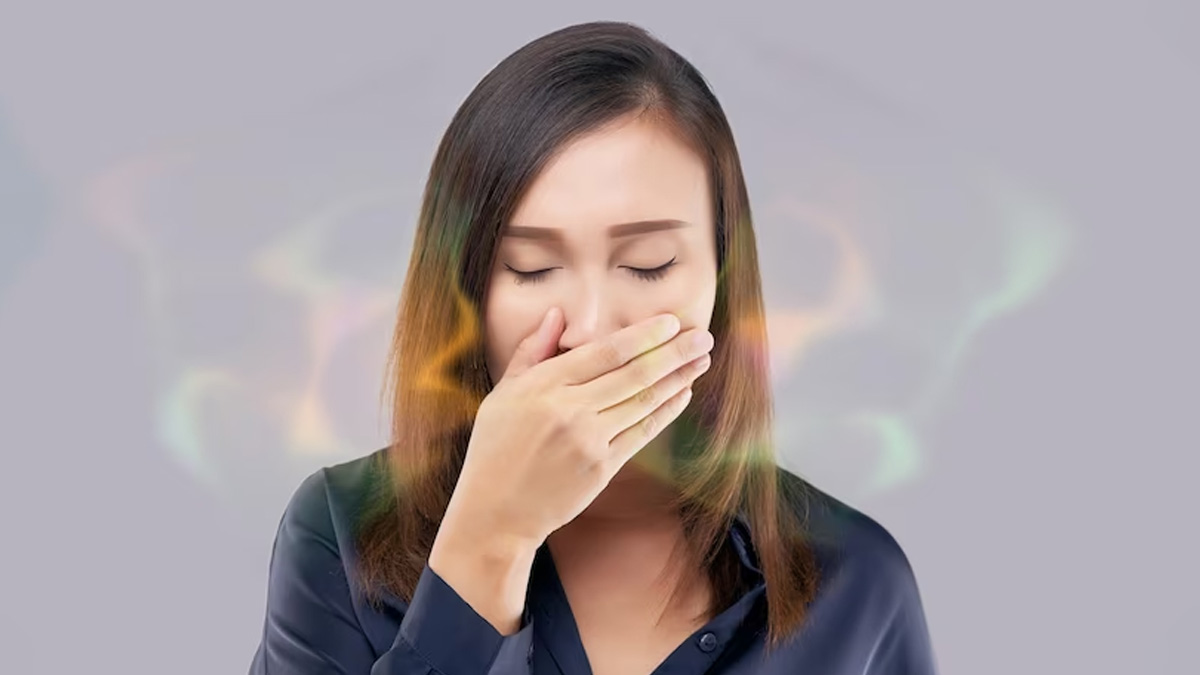 Bad breath is a common problem, affecting many people worldwide. But do you know that tartar deposits on your teeth and bad breath are closely connected? Tartar, also known as calculus, is a hard, yellow or brown deposit that accumulates on teeth when plaque is left untreated. This provides an ideal breeding ground for bacteria that cause bad breath. Read on to know how tartar deposit on teeth leads to bad breath.
Connection Between Tartar and Bad Breath
When tartar accumulates on teeth, it creates a breeding ground for bacteria, which can also lead to gum disease and other oral health problems. The bacteria that live in tartar produce sulfur compounds, which are responsible for the foul odour associated with bad breath.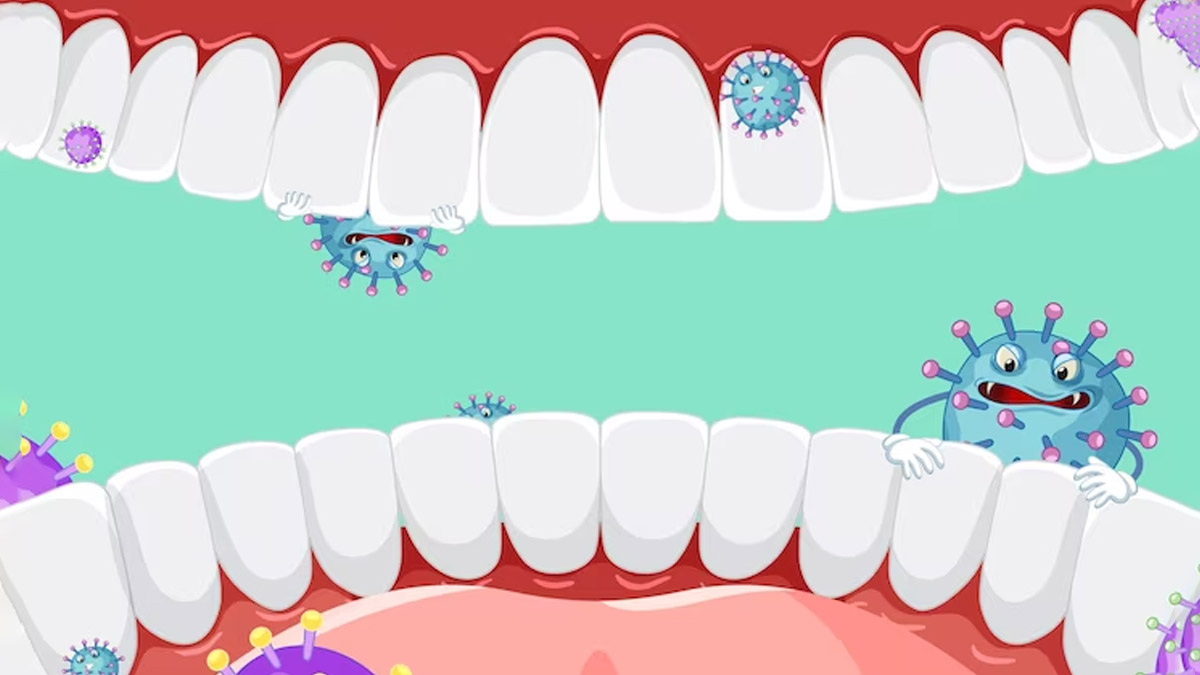 Also Read: Dealing With Bad Breath? Here're Tips To Have Fresh Breath Throughout the Day
The link between tartar and bad breath is straightforward. When bacteria accumulate in the mouth, they feed on the food particles left in the teeth and gums. As they consume the food particles, they release sulfur compounds, which cause bad breath. When tartar builds up on teeth, it provides an ideal environment for bacteria to thrive. The bacteria can easily hide in the gaps between the teeth and below the gum line, making it difficult to remove them through regular brushing and flossing.
Preventing Tartar Buildup and Bad Breath
The best way to prevent tartar buildup and bad breath is by practising good oral hygiene. Brushing and flossing regularly can help eliminate plaque before it hardens into tartar. It is recommended that individuals brush their teeth twice a day for at least two minutes each time and floss once a day. You can also rinse your mouth with mouthwash to kill bacteria and freshen your breath.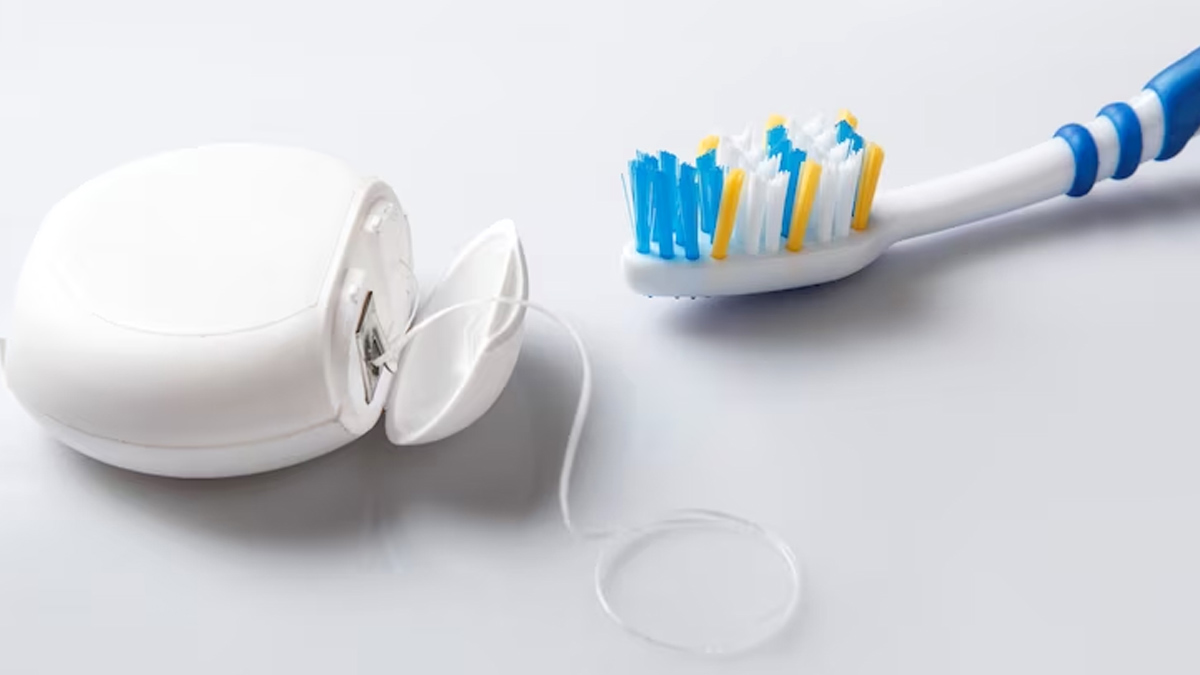 However, you cannot replace regular dental checkups with any other measure to eliminate tartar. During a dental visit, a dentist can remove any tartar buildup and identify any underlying dental problems that may be contributing to bad breath. They can also recommend the best oral hygiene practices and products to prevent tartar buildup and bad breath.
Also Read: Natural Remedies For Removing Tartar Buildup From Teeth
Other Steps to Prevent Tartar Buildup and Bad Breath
In addition to practising good oral hygiene, there are other steps individuals can take to prevent tartar buildup and bad breath. Eating a healthy diet that is low in sugar and high in fibre can help prevent plaque buildup. Chewing sugar-free gum can also help stimulate saliva production, which can help wash away food particles and bacteria in the mouth.
Individuals who smoke or use tobacco products should quit them to prevent tartar buildup and bad breath. Smoking not only stains teeth and causes bad breath, but also increases the risk of gum disease and oral cancer.
When to Seek Medical Attention
In some cases, bad breath and tartar buildup may be a sign of an underlying health problem. Conditions such as dry mouth, sinus infections, and gastrointestinal issues can all contribute to bad breath. It is important to speak with a healthcare professional if bad breath persists despite good oral hygiene practices.
Image Credits: freepik