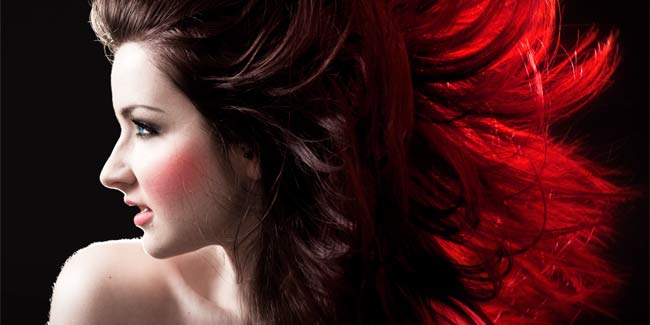 The main difference between permanent and semi-permanent hair colour vary from one product to another.
The difference between permanent and semi-permanent hair colour is essentially, how long you want the colour tone to last and how much of a change you want. The good news is that most hair colour products today have made advancements in the way they can be applied to wet or dry hair depending on the product and the smell.

The down side is still that chemicals present in hair colouring are often harsh and harmful to your hair, if you don't know what you're doing or if you colour or perm too often. The peroxide and ammonia react with your hair in relation to the level and kind of product you're using. Experts at also make a mention of hair colouring products known as "special effect" hair colours that add highlights and streaks to your hair as well as colour-enhancing shampoos and mousses that help to keep your colour longer.
[Read: How to Choose Hair Colour]

The key ways in which permanent and semi-permanent hair colour work is as follows:
Permanent Hair Colour
Permanent hair colour permanently works to change the natural pigment of your hair. It contains ammonia, or similar ingredients, to help the colour molecules penetrate the hair cuticle (outer layer) and deposit permanent colour. This product acts to lighten the hair's natural pigment to form a new base and then it adds a new permanent colour.
The final result is a combination of your natural hair pigment and the new shade you apply. This often means the colour may appear different on you than on someone else using the same colour. This explains why hair experts often suggest carrying out a 'strand test' where they section off a part of the hair and do a colour test on it with the chosen product. Leading hair stylists note that these products contain a stronger formula, provide the best coverage for grey hair and also have the ability to lighten natural hair colour. Regular touch-ups every 4 to 6 weeks are generally needed to eliminate your original hair colour appearing at the roots, but this would also depend on your individual hair growth.
[Read: How to Colour your Hair without Using Harsh Chemicals]
Semi-permanent Hair Colour

Semi-permanent colour washes out over a period of time, usually after six to twelve shampoos, depending upon the formula. This product adds colour without changing your natural colour dramatically. The hair colour contains tiny colour molecules that penetrate the hair's cuticle and go into your hair's cortex. They do not affect and interact with your natural pigments- and since the molecules are very tiny- they exit the hair shaft after several shampoos. These products contain no ammonia or peroxide as in permanent hair colours. This gives you the benefit of a temporary hair colour if you do not wish to commit to a permanent hair colour change. Also, as the colour is temporary- you won't have to deal with noticeable roots. Semi-permanent hair colours level generally covers up to 50 percent grey hair.

Recently, the hair industry has created the 'in-between' option of colouring your hair- by using Demi-Permanent hair colours. These do not contain ammonia but do contain peroxide- this allows for a subtle but visible colour enhancement. Specialists opine that these products take longer to wash out, usually about 12-26 washes depending on formula, and work more toward deepening and intensifying your natural hair colour.

It is advisable to consult with a hair expert before making drastic changes to your hair colour. They will be able to guide you on the products and processes depending on your individual hair type and history.


Read more articles on Hair Colouring.