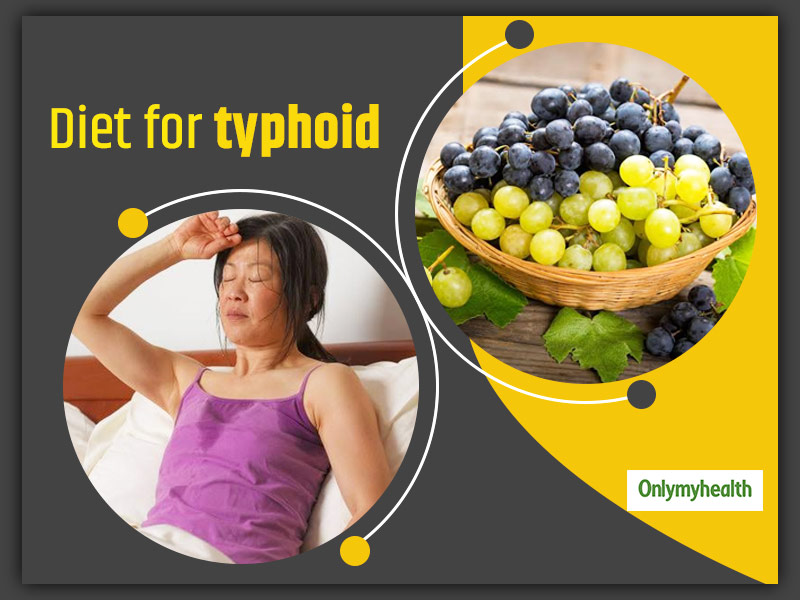 Typhoid fever is a rare illness in developed countries but is common in the developing countries. It can become a threat as typhoid may even lead to serious health problems. Typhoid is caused by a bacteria called Salmonella typhi, which can be very harmful for a human body. Typhoid fever comes with a number of side effects like headache, fever, fatigue, body aches, etc.
The main factor behind getting infected with this illness is by drinking or eating the bacteria in contaminated food or water. The bacteria, Salmonella typhi, can even survive for weeks in water and sewage. Diet changes are not the ideal way to treat typhoid fever, but it can surely help in reducing the symptoms. To know more about it in detail, Onlymyhealth editorial team talked to Dr. RK Singhal, Senior Director and HOD - Internal Medicine, BLK Super Speciality Hospital, about the symptoms, causes, treatment and what to eat and avoid for typhoid.
What to eat and avoid for typhoid?
There are particular foods that help in coping up with illnesses, while some food items should be avoided to protect yourself from further risk factors. Typhoid makes your body weak and it requires energy to survive. Therefore, it is essential to take care of your diet while suffering from this problem. Here is what you should eat and avoid for typhoid:
Eat:
1. Yogurt
According to a study, yogurt contains Bifidobacteria that improved bloating and disturbed bowel movements in typhoid patients within three to six weeks. If you are suffering from typhoid, then having yogurt can help you in relieving some of the symptoms like lose motions. Yogurt is one of the best probiotic foods and probiotics are good bacteria that help in improving your health and overcoming many illnesses. You can include milk or yogurt in your morning diet.
2. Watermelon and grapes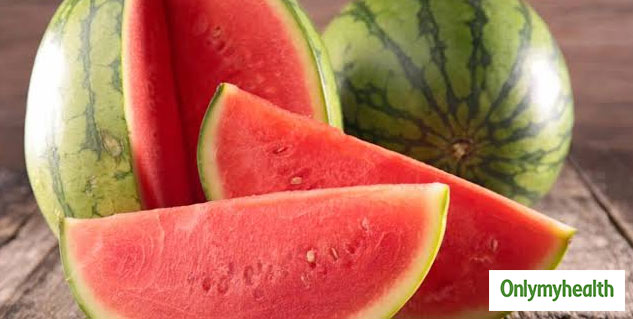 Easily digestible food is beneficial for a typhoid fever patient. And, watermelon and grapes are the fruits that have high content of water and can be digested very easily. The rich water content in these fruits helps in restoring the water content in the body that might have been disrupted due to dehydration in typhoid patients. Watermelon and grapes have good amounts of nutrients like Vitamin C, A and B6 that helps in lowering the temperature of typhoid fever. Therefore, these fruits should be included in the daily diet of a typhoid patient.
3. Boiled potato
Increasing the intake of carbohydrates is also advised by the doctors to help with the symptoms of typhoid. And, one should consume potato as it is a good source of carbs. So, boiled potato can be very helpful for a typhoid patient to overcome sudden weight loss as it has high calorific value. Boiling the potatoes can even kill the germs and bacteria that might be harmful for you. Potatoes are good sources of iron, potassium and vitamin C and can be beneficial for your immunity, resulting in faster recovery from typhoid fever.
Also read: Learn About The Week By Week Symptoms of Typhoid
4. Porridge and daliya
Porridge should also be added to a typhoid patient's diet. It is a solid food that can help in recovering from weakness during typhoid. Porridge and daliya are dense carbohydrate foods and contain good amounts of proteins that helps in easy digestion and coping up from weakness in individuals suffering from typhoid. Moreover, these foods can even help in boosting your strength.
5. Plenty of fluids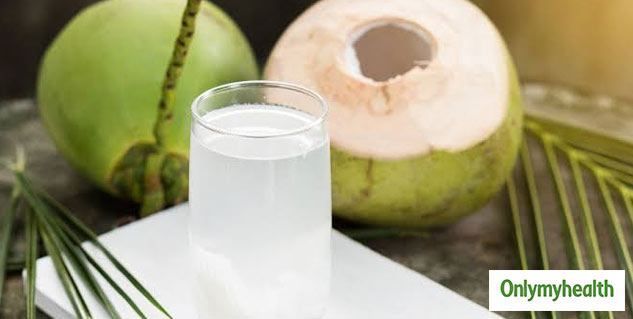 Plenty of liquid intake is recommended at home for a typhoid patient. Fluids like coconut water, lime juice, roohafza and buttermilk should be consumed in abundance if you are suffering from this illness. Liquids should surely be more as you don't have much appetite so you can gain energy and nutrients through them. If the patient is hospitalised, then doctors can give IV fluids.
6. Bananas
Bananas are included in high calorie diet, thus can be beneficial for typhoid patients in gaining weight. This fruit should be included in your fruit salad for a lot of health benefits. Bananas are highly nutritious, wholesome with important nutrients like potassium, Vitamin C and They will give you even more energy and many antioxidants that provide strength to overcome typhoid symptoms.
Also read: Some Amazing Home Remedies To Treat Diarrhea Naturally
Avoid: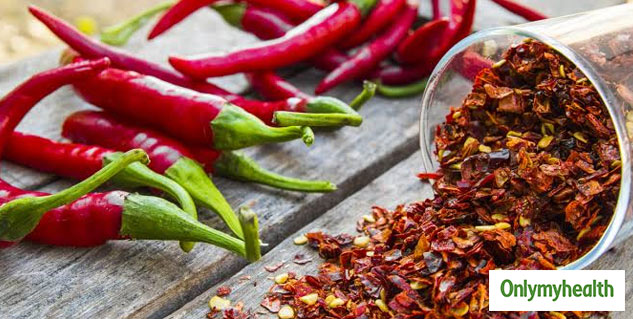 1. Spicy food and chillies
Spicy and oily foods contain lots of spices, chillies and oils that can cause inflammation in the intestines. A typhoid patient should prefer having recommended fruits and vegetables like watermelon and bananas instead of fried junk food or food items prepared in hot spicy sauce as it can even lead to gastrointestinal symptoms like abdominal pain. Spicy food and chillies can furthermore worsen the symptoms of typhoid fever like diarrhoea.
2. Salad dressing and vinegar
It is also advisable for a typhoid patient to avoid the usage of salad dressing and vinegar in their meals as they are also acetic acid foods and can have a negative impact on your intestines, while battling typhoid. These kitchen ingredients are used in various food items, but are counted as triggers. So, salad dressing and vinegar should also be limited in your diet.
3. Strong tea/ coffee
Taking too much caffeine present in tea and coffee can be very difficult to digest, especially for a person suffering from typhoid. It increases your acid levels immediately, which can lead to heaviness in the stomach and heartburn. So, you should definitely avoid consuming strong tea/coffee. Even these drinks can be very heavy for a typhoid patient to digest. A typhoid patient can consume very light tea/coffee in moderation.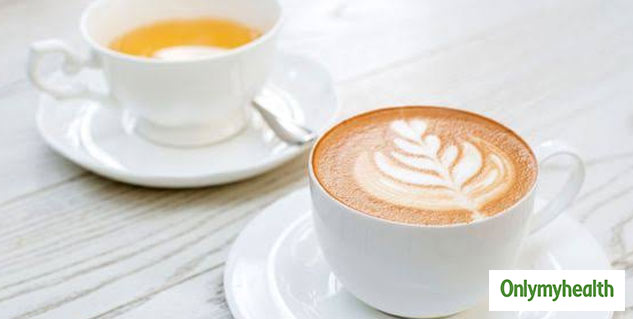 4. Non vegetarian food
We should avoid foods that are difficult to digest as typhoid can make your intestines weak. All non vegetarian food items like chicken and meat should be avoid during this time as it can have an affect on the intestines. Lean meat should be specifically restricted as it can cause gas and bloating for typhoid patients. They are mostly fried and oily, thus are included in heavy foods that can stress your digestive system. You can consume these foods once you recover from typhoid fever.
5. Raw vegetables
Raw vegetables like cabbage, capsicum and turnip are also not recommended to a typhoid patient as they are difficult to digest and can also result in bloating. Although, vegetables and fruits are very healthy to consume, still there are some items that a typhoid patient should avoid. Raw or uncooked veggies make the breaking down and digestion process very difficult. In typhoid, a patient already has weak intestines, so putting more pressure with this diet can advance typhoid symptoms like lose motions. Rather than raw vegetables, you can have comforting foods like vegetable soup.
Also read: Here Are 7 Warning Signs of Typhoid That You Should Not Ignore
Typhoid causes and treatment
Typhoid is caused by bacterial infection known by the name Salmonella typhi. This virus can be spread easily through oral fecal and urine route. A person can get infected from contaminated water or food. Very rarely, it is through the urine also within the people who have infection in them. It takes one to three weeks for the infection to manifest. Normally, it takes a week to ten or fifteen days, but it could stretch to around three weeks, once the person gets infected. Dr. Singhal said, "Antibiotics that are given are in the form of ceftraiaxone. If the patient is hospitalized, then we go by the injection route or oral antibiotics, which is again, ceftraiaxone. Earlier, we were giving drugs cifran and zanocin which are called quinolones. There is a lot of resistance to quinolones, so we give ceftraiaxone injection or oral and Azithromycin. The drug is given for a period of 7-14 days. Along with medicines, a person should take care of his diet."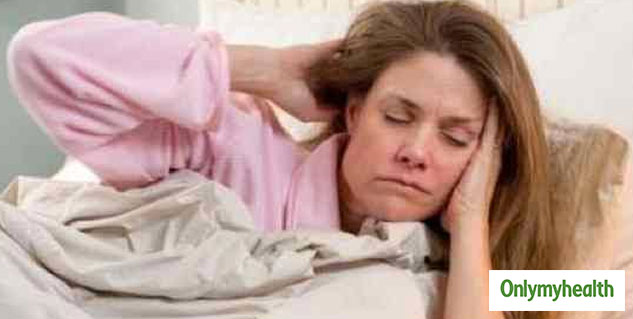 Prevention tips for typhoid
All the signs of typhoid develop gradually with time and according to the severity of the stage. If you have typhoid symptoms like fever, body aches, mild jaundice, reduced appetite, lose motions, constipation, lethargy, abdominal pain and distension, then apart from the diet given above, you can follow some prevention tips too. Dr. Singhal suggested the following prevention tips for typhoid:
Good water supply
Portable water that is safe and hygienic
Eat food that is properly boiled
Food handlers should frequently wash hands so they don't contaminate the food
Personal hygiene
Maintain cleanliness especially while travelling
Getting time to time vaccinations
Avoiding street food
Drinking boiled water
These were the diet recommendations for typhoid patients and the symptoms, causes and treatment for this disease. In addition, talking about typhoid diet, Dr. RK Singhal, "There is no such nutrient deficiency in a period of ten days when a person is suffering from typhoid. So, that is why liquids, energy drinks, easily digestible food, soup, etc are enough."
Read more articles on Healthy diet