A diabetic person suffers from various health issues including oral health problems. Have you ever wondered why your gums swell every now and then or why you suffer from dry mouth? This is because of your diabetic condition. Yes, diabetes is linked with oral health where it can worsen your tooth health in many ways and cause various problems. The truth is that uncontrolled blood sugar levels can negatively impact oral health and lead to many problems. While cavities, tooth decay are normal issues, there are many other serious problems that every diabetic person should know.
The connection between diabetes and oral health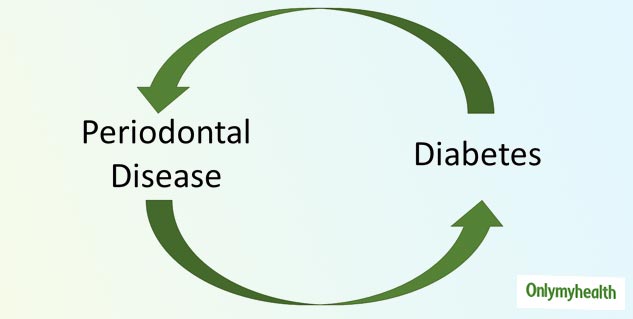 There are so many things related to our health and wellness that we are not aware of. Diabetes and its ill-effects on health is one such thing. While this chronic condition may worsen your wellness by triggering several health problems like weight gain, hypertension, cardiovascular diseases, etc. oral health problems are often ignored. This is because we do not pay much heed to our dental health as we do with the rest.
Also Read: What Is Type 3 Diabetes? Causes And Symptoms To Manage The Condition Better
Oral health problems caused due to diabetes
Also Read: If You Are Diabetic And Deal With Foot Problems, Get Respite With Diabetic Socks
Gum disease: Gum disease is caused due to bacterial attacks. And these attacks happen as a result of weak immune system that diabetes can cause. Thus, your body is unable to fight off these harmful bacteria and eventually develop gum disease. The bacteria sneakily enter your gums and cause swelling and bleeding which are initial signs of gum disease. By brushing and flossing regularly, you can ward off the risks. Therefore, diabetic people must brush twice a day.
Periodontitis: Periodontitis is an advanced gum disease that may get triggered due to diabetes. This disease attack the soft oral tissues and bones to hamper the supporting structure of your tooth. If not treated on time, this may make your teeth fall out. This is a chronic oral disease and diabetic people are at a greater risk of developing periodontitis. Their body is not able to fight off infections, if they develop periodontitis, it would worsen their oral health.
Dry mouth: Dry mouth or xerostomia is another oral health issues which can be caused due to diabetes. The saliva produced inside your mouth protects against harmful germ and bacteria. Diabetes can affect saliva production that increases the risk of infections. It also leaves the mouth dry and may lead to tooth decay. Diabetics should drink a lot of water to increase saliva production.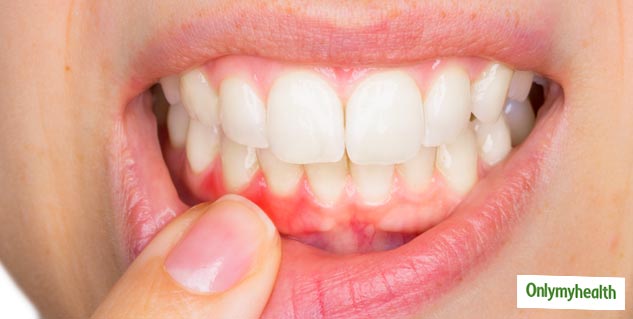 Oral thrush or oral candidiasis: This is an oral yeast infection that causes gum bleeding, redness and white patches in the mouth. It may also cause cracked lips along with tongue taste impairment. This condition can be transmitted to another person upon sharing food. Thus, it very important to treat this timely. This thrush may be accompanied by dry mouth and bacterial infection that can cause major trouble.
Burning mouth syndrome: Diabetes may also cause burning mouth syndrome that is highly common with people aged above 60 years. One should consult a dentist for the same to receive the right treatment.
Read More Articles in Diabetes