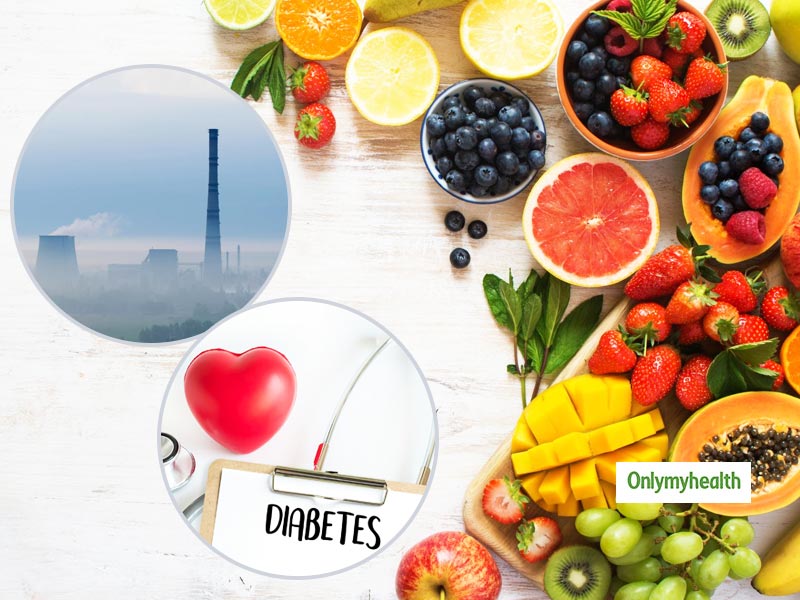 World Diabetes Day 2020: Add these 9 things in your diet regime, if you have diabetes and air pollution is damaging your health.
Air pollution is found to be a leading cause of Diabetes. Many studies have shown that those who are exposed to higher levels of air pollution have a greater risk to develop type 2 diabetes, type 1 diabetes, gestational diabetes and obesity. Globally it was estimated that. 3.2 million cases of diabetes were due to air pollution. These cases are seen more in lower-income countries which do not have stringent policies against air pollution than in the richer countries. Long-term exposure to traffic-related air pollution may diminish insulin-dependent glucose uptake, leading to insulin resistance, impair β-cell function, resulting in reduced insulin secretion and promote subcutaneous fat accumulation. Most of the studies which were carried out to determine the association of Diabetes with Air pollution has been on the pollutant emissions from cars, trucks and diesel exhaust. These include sulfur dioxide (SO2), sulfate (SO4), nitrogen oxides (NOx) including nitrogen monoxide (NO) and nitrogen dioxide (NO2), carbon monoxide (CO), ground-level ozone (O3), polycyclic aromatic hydrocarbons (PAHs), diesel exhaust particles (DEP), and particulate matter (PM10 and PM2.5).
Dr Abhishek Subhash, MBBS, DNB (Internal Medicine), Bhatia Hospital, Mumbai shares some food to include in your diet
A diet which contains Fatty fish rich in omega-3 fatty acids helps to improve blood sugar level and lipids. People with diabetes should consume certain fish like salmon, mackerel, sardines, herring, trout, which are a great source of omega-3 fatty acids. For those who are vegetarian, a good option would be plant-based sources such as kelp and spirulina.
Food such as whole grains are rich in fibre and nutrients and are beneficial for people with diabetes. The fibre contains in this food slows down the digestion process resulting in slower absorption of nutrients to keep the blood sugar levels stable.
Avocados have high fibre contents and less sugar which is suitable for people with diabetes. This also has healthy fat which helps in maintaining the weight and body mass index (BMI).
Fruits which have high levels of antioxidants and fibre such as Blueberries, blackberries, strawberries and raspberries help to regulate blood sugar levels in diabetics.
Chia seeds are incredibly high in fibre which helps maintain glycaemic control in diabetes. It reduces the rate at which the food is absorbed in the body.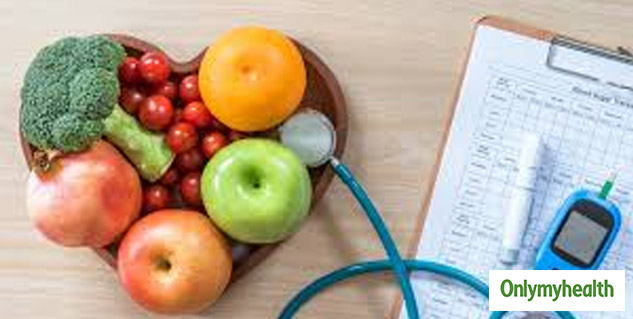 Beans which are rich in plant-based protein are an excellent diet for diabetic people to help them reduce their carbohydrate intake. Green leafy vegetables like spinach contain high antioxidant content and starch-digesting enzymes which are suitable for diabetes.
Squash has a low glycemic index and antioxidants properties which is beneficial for diabetes.
Broccoli is one such vegetable which is found to reduce blood glucose in diabetes. Regular consumption of eggs and nuts also helps in managing blood sugar levels.
Diabetic patients should consume sweet potatoes instead of white potatoes. Oranges, grapefruits and lemons have antidiabetic effects.
Takeaway Tips
Diabetic patients should include the following food in their diet.
Include fruits and vegetables.
Eat lean protein.
Choose foods with less added sugar.
Avoid trans fats.
Read more articles on Diabetes