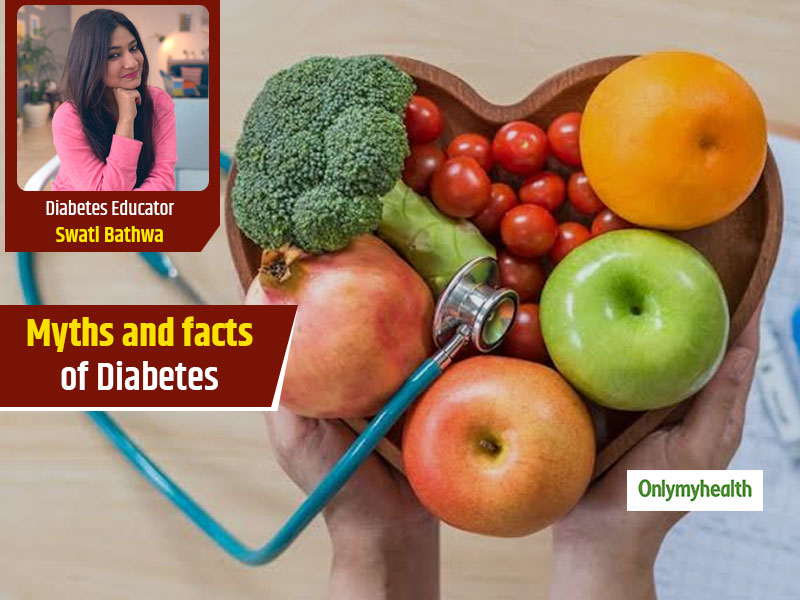 There are many myths involved whenever we talk about diabetes. Here are the myths and actual facts related to it. Read on.
Diabetes is a lifestyle chronic condition that indicates high blood glucose. In this condition, the body is not able to regulate the amount of glucose (sugar) in the blood. Every person's way of management varies and body's reaction to insulin is also different. In fact, it is not necessary that if a food item suits someone, it will be acceptable for the other person's body too. World diabetes day is celebrated every year on November 14 to spread awareness about the illness throughout the world during a rising diabetes epidemic. The theme of World diabetes day 2020 is to talk about the important role that nurses play in supporting people living with diabetes. There are many myths that people have in mind associated to diabetes. Onlymyhealth editorial team spoke to Dietician and Diabetes Educator Swati Bathwal to burst the myths and talk about the facts of diabetes.
Myths and facts of Diabetes
Every individual has different managements of diabetes. However, if left unchecked, diabetes can cause serious problems too. According to Diabetes Educator Swati, here are the wrong perceptions and some actual facts of diabetes to clear the air:
1. Myth - Being overweight or Excessive consumption of sugar causes diabetes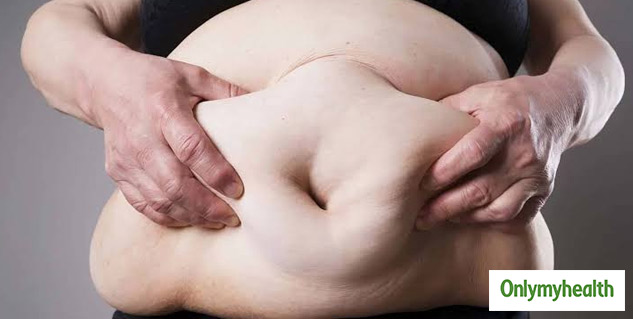 Many people believe that having sugar or just consuming a sugar rich diet can cause diabetes. In fact, it is also said that the people who are obese will surely be suffering with the condition of diabetes. It is a myth that only excessive consumption of sugar alone can cause diabetes.
Fact - Diabetes is triggered by many factors
Surely, obesity and having too much sugar can be reasons behind diabetes. However, it is not compulsory that these will definitely result in diabetes. Diabetes is triggered by many factors like family history, exercise, alcohol, less Vitamin D, hormonal imbalance, stress, visceral fat and many more.
Also read: World Diabetes Day 2020: Do's And Don'ts Of Food Items For Hyperglycemia By Diabetes Educator Swati Bathwal
2. Myth - Sugar free substitutes can be eaten as much as you want
Whenever we talk about diabetes, the topic of sugar free substitutes or artificial sugar always comes up. As, some individuals also have this perception that a diabetes patient can have sugar free substitutes or sugar free products, according to their own wish.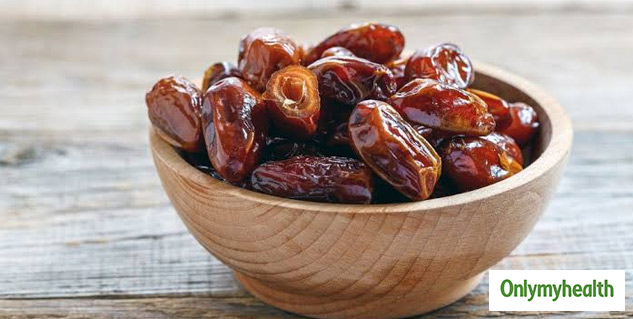 Fact - Body identifies glucose
Only added sugars like brown sugar, white sugar, honey, etc are not counted in the body. Carbohydrate foods like white break, rice and potato also get converted into sugar, i.e glucose in your body. The body identifies the amount of glucose. There are many artificial sugars and sweeteners that can even cause cancer. Like, aspartame artificial sugar is very toxic for your body. One can consume about 5 grams of jaggery, date palms or even sugar. Talking about plant sweeteners, Stevia can be used as it is sweet, does not have much side effects and can be consumed in moderation.
3. Myth - If you are taking all medicines, you can have anything
Some diabetic patients even think that if they are not forgetting their medicines and are taking it on time, they are allowed to have anything.
Fact - Medicines and precautions are required
It's not true that you can consume anything if you are taking the medicines for diabetes. In this condition, it is important to do regular exercise and take the required precautions. Don't just rely on medicines. However, you can have your favourite dessert in moderation, atleast once a week.
4. Myth - Can have diabetes only if there is family history
Many people have this question that, why am I suffering from diabetes if no one in my family has it? This is a very common diabetes myth that is believed strongly.
Also read: Understanding Diabetes: Know About The Types And Symptoms Of Diabetes
Fact - Genes might activate
Your grandfathers or father might not have activated those genes with their lifestyle. However, it is possible that your stressful, lack of exercise and lack of nutritious food environment can activate that gene. Surely, people with a family history are at risk but don't think that diabetes cannot affect you. Don't indulge in an unhealthy lifestyle.
5. Myth - Insulin pens can increase weight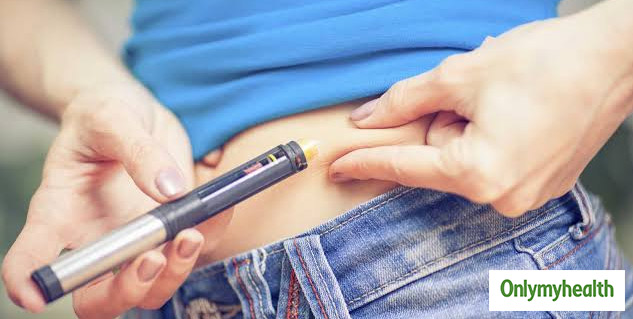 It is also believed that insulin pens can cause an increase in weight. Insulin doses can increase the risk of weight gain. It triggers a hormone that regulates absorption of sugar in the body.
Fact - Insulin doses are good and can be taken in moderation
If you take insulin, then take less effective insulin that does not pressurise your pancreas to produce more insulin. It might not be good for long term use. Don't keep eating anything or increase insulin doses. Just take care while holding and applying an insulin pen.
What fruits can we have or avoid in diabetes?
Fruit is natural sugar and also not very harmful to your body. Only 3-4 fruits a day can be consumed and not more than that. It contains fibre that's why the sugar does not get triggered so fast. However, lychee and watermelon are dangerous as it has more sugar. If you want to eat a mango, you can take half of the mango, as it is equivalent to one fruit.
So, these were some myths and facts about diabetes by Diabetes Educator Swati Bathwal. Random tests cannot tell if you have pre diabetes or not. Fasting glucose and then oral glucose tolerance test tells about the sugar level. And, if someone in your family is suffering from diabetes then you get some signals, so make sure to get tested.
Read more on Diabetes