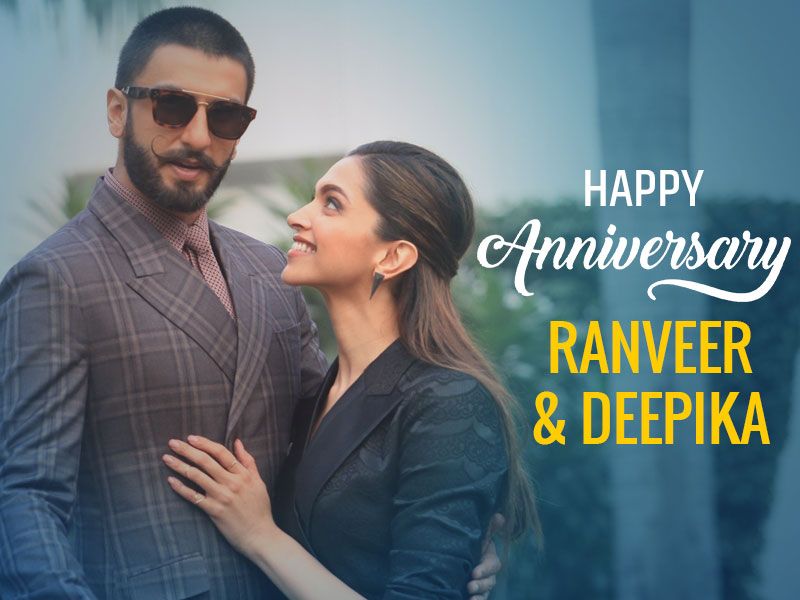 Bollywood's favourite couple Deepika Padukone and Ranveer Singh are all set to celebrate one year of togetherness on November 14. This couple has been under the limelight since the time they started dating. Their wedding was the talk of the town where the couple left no stone unturned in having a wedding to remember. Despite being a private affair, Deepveer did everything possible to keep their fans in the loop of the celebrations taking place. They not just posted some cute snaps from the wedding on their social media accounts but also were not behind in publically expressing their love on each other's photos posted on their social media handles.
Their excitement is real where we saw the beauty queen sharing an adorable story on her instagram, which said: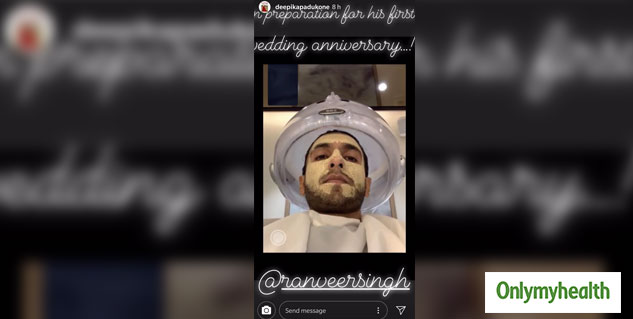 Whenever we see these two lovebirds in public, it is difficult to say that they are together from the past so many years. Their love, as seen by all, has only grown leaps and bounds. They are not shy in expressing their love in public, which is very much evident in the pictures taken by the paparazzi. A slight flashback for the readers, the two met at the sets of Ramleela, that's when their love story took off. These two, since then, have been together in thick and thin and have supported each other throughout. Want to know the secret behind their successful relationship? Know-how and what can make a relationship as strong as theirs...
Love The Family
The most prominent feature of Deepika and Ranveer's relationship is that they show interest in each other's family. The same way, take time to meet your partner's friends and family. Get to know the likes and dislikes of his/her family members. Try to find a connecting point to bond with them. Be a good host and make your partner happy. The key to a successful relationship is to respect each other's company and their friends and family. This will strengthen your social and family relations as well. Also, a new trust will be born in the relationship.
Also Read: Learn From Power Couple Virat Kohli and Anushka Sharma, How To Balance Personal and Professional Life
Attraction Is The Key
The attraction is not just crucial at the start of a relationship, but also should remain forever. Just like we saw Deepika and Ranveer in love since starting, their love continues to grow. The main point here is how attracted they are towards each other. It shows on their faces how smitten they are in each other's company. Do not forget that the foundation of love is attraction. After a few years of relationship, people often end up treating their partners very casually. Eventually, this makes a relationship weak. Add some spice in your relationship by keeping the attraction alive just like Deepika And Ranveer. Make each other laugh, shower with compliments and take out time to plan something special for your beloved.
View this post on Instagram
Time is Important
People generally consider the key to a successful marriage to be financially stable, although this is also true. But not necessary. The secret of a successful marriage is to give each other time. Only if the partners spend time with each other will they be able to be more and happier. Ranveer Singh And Deepika Padukone have been together throughout. Seen together for events, accompanied each other for weddings, etc. This is what makes a relationship stronger, which is giving time to your partner. Remind your partner that there is pure love in the relationship. Do not let your partner steer away. Ask about their day, know what's happening at their work front, understand his/her job profile. In short, be an active member in your partner's life by knowing what they do, what they like and times when they need your support.
View this post on Instagram
Also Read: Learn From Birthday Boy Nick Jonas, How Age Is Just A Number In Love
Difference In Views? Not To Worry
Many times partners are not able to create harmony in the relationship due to difference in opinions. In such a situation, both of them must understand each other while respecting each other's thinking and thoughts. Once you are in a relationship, your responsibilities do not end, but rather increase. In such a situation, try to make sure that the love between you two is not lost. Sometimes a movie, a gift or an impromptu candlelight dinner plan is not much to rekindle the romance in any relationship. A comendable thing here is how supportive Ranveer was during Deepika Padukone's depression episode.
View this post on Instagram
Read more articles on Marriage