Mood swings can often be a kill joy, as it could completely transform a perfectly fine time into a harrowing one. Male mood swings are not uncommon, and it is quite a menace for women who are dealing with it. There could be many different causes of mood swings, from a bad career to an even worse life. For women who are dealing with mood swings in men, it is important to carefully understand the man and evaluate the cause of such mood swings. If you are a woman who has a boyfriend with mood swings, then you should carefully consider the following in order to help yourself and him cope with the same. Remember, mood swings can cause him to be depressed as well, and therefore you should be extra careful and delicate in your dealings with him.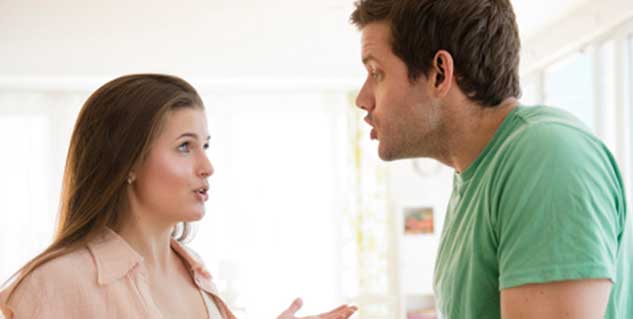 Speak to him
There is nothing that cannot be solved with dialogue. Talking to your boyfriend can help you deal with the male mood swings. Speak to him and find out what is the reason for this mood swing, but be sure not to pester him about it if he happens to be distant. Ask him the problem and let him speak his heart out, help him open up and this would not keep him closed and scared.
Give him space
Sometimes it is better to let him be and give him space rather than running behind him, because ultimately it is his problem to deal with and he knows how to do it his way. It is important to understand that mood swings, whether it is female or male mood swings, are always dealt with in a personal manner. So giving him space could be a very good thing to do.
Assure him
Assuring your love and respect for him can go a long way to help him deal with the mood swings. One of the common causes of mood swings is not being able to relate to anyone or feeling alone even when in a relationship. The best way to help him overcome this feeling is to assure your love and care and making sure that he knows that you have his back. Love can heal many things!
Take him for counselling
A final step would be to take him for a professional help. Take your boyfriend to a professional for help and make him understand that it is the best way possible. The professional would screen him and counsel him and help him to cope with his mood swings. At any point it is not right to leave or hurt him unless you have tried your best. So, as a last step you should take him to a professional.

Most male mood swings have an underlining factor, you should also consider finding out whether the cause is you. This will clear a lot of confusion from your mind and help you to change yourself and your approach towards your boyfriend.
Image source: Getty
Read more articles on relationship help