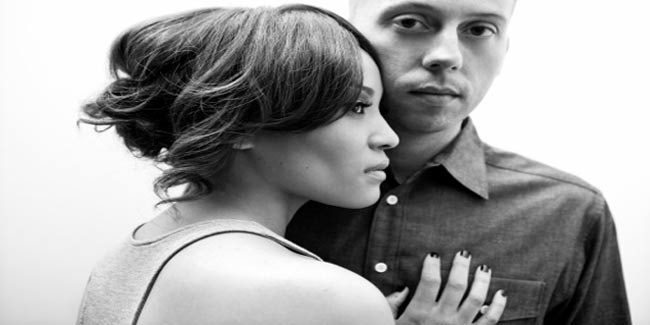 Love glides over fading shades of nocturnal dreams, often to run away into a different world. The morning sun offers nothing but heat, no warm remembrance of lover's touch haunts your body.

Falling in love is probably the most pathetic cliché, everyone does it every day. Every song, every book, every cinematic frame is marred with the whispers of love; it is terribly impossible not to fall in love. But we often fall out of it, and that is the ultimate truth, sadly, just as easily as we once fell into it. The face that once made your insipid heart beat does not bring the clamour of love chants anymore. Does that mean that you were so lost in the happy cinema endings that you forgot to draw the image of your own happy ending? It could be so. In fact you could have been simply infatuated, driven by the promise of fireflies that remind you in the most peculiar manner of the insidious experience of love. Take care to cultivate love, be the romantic martyr, not the protagonist of a sad ending story.




The Art of Caring
Cultivate the art of caring for your better half. When you are in love, there is just one thing that matters and that is how much you care for each other. This means doing the smallest things for your lover/spouse. Just one phone call can light up his or her day, and you should be the one to bring smile on his or her face. You know, in love it does not really matter how much you love her, and how many times you repeat those three words. The only thing that matters is what you are doing about it. What are you doing about all that love which is blossoming inside of you? The right thing to do is, show it, don't say it.

The Art of Expressing Gratitude
A couple in love can only make things work when they express a sense of gratitude for one another. It is absolutely your duty to understand and appreciate your better half, and there can be no two ways about it. If you cannot say a "thank you" then someone else will, and that is not good. Expressing gratitude basically means that you are appreciating what he or she has done for you, and by all means you should appreciate the effort made by your significant other. To be in love does not mean to take things for granted, and carelessness is not an excuse, at least not a good one. So, from the very start you should keep your eyes and ears open to all that your lover/spouse does for you. Appreciation goes a long way in a relationship.




The Art of Letting it Be
You do not love your lover if you are always controlling him or her, as that is not the way to be. Remember human beings always want to be free, that is indigenous in them, no one likes to be controlled and harassed. Therefore, every time you nag your significant other, you make his or her life a living hell. Learn to stay away from such a habit, and cultivate something better. Cultivate love for your better half by understanding the nature of that person, and not by changing his or her nature. This habit will change a lot of angles in your relationship, and you will come to realise that you are in a more happy relationship.

Love and intimacy are two of the most emotional experiences, and they do not happen at the drop of a hat. They are carefully cultivated and practiced; for your life is the only chance you have to love someone madly, we are not really sure about another life, are we? So, why take a chance? Let your heart crash against that special someone's, and let your bodies become one.

Read more articles on Relationship Advice.
Image Courtesy: gettyimages.in