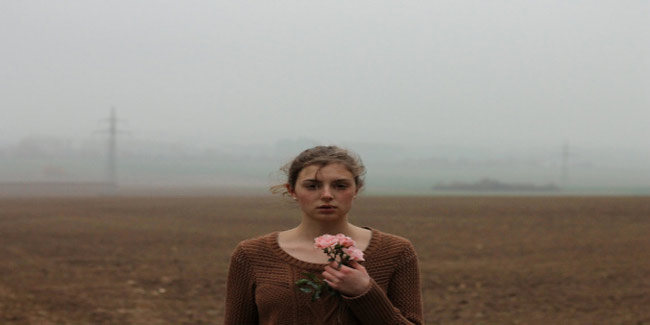 What the spring does to Cherry trees is that which we experience in love, which Pablo Neruda in his somber moment of love had written many years before. Men and women barter their logical lives for one which is magical, and in its moment of fancy often drown with terrible consequences. But, putting aside the talks of heartbreaks, let us understand what makes a Cherry tree love the spring breeze. What makes a woman fall in love with a man?

What makes women fall in love? This is an existential question for many a beating hearts, because to exist in love is the only lively form of existence. Women are creatures working on emotions. Their every sigh lets out an emotion, and for them falling in love is certainly the most intimate decision. For women falling in love is somehow a very important thing, to be able to have that one person on whose shoulder they can rest is in some ways the most exciting idea to them. There are two biggies when it comes to characteristics of a man that women may find especially attractive, one is someone who can make them laugh, and the other is a person who can care for them. If you have these two characteristics in you, then you can be sure to win her heart. How to make a woman fall in love?




The Two Biggies That Makes a Woman Fall in Love With a Man

Have you ever seen a man who can make exceptionally funny jokes? He will have a lot of women friends; this is because women like men who can make them laugh. But this does not mean that they will fall for every joker they meet on their way. The most important thing is to make her laugh in a special way, to bring out her other side which she does not show to others. To have a woman bare her soul to you, is what truly matters. This is why along with the ability to make her laugh; you should also be able to care for her in the most special way. So this is how to make a woman fall in love with you.

She likes the man who can make her laugh, after a frightful day at work, if you can slide your hands on her waist and say something silly in her ears, she will start to giggle. She will throw all her worries away and be with you. She will take you hand and walk beside you, all the while laughing at the things you say, the things you do, she can never be like this with anyone else. Never again will she burst into frequent laughter, she feel like a queen beside you. This really makes women fall in love with you.

Add a touch of caring to this, and you are her superstar. Women like to be the moon, and they want their men to be the sun, they like to shine from the sun's borrowed light. This is where the care factor comes in. You do not have to pick her up in your hands and take her around; you just have to show that you care, if you truly do so. Just a phone call a day can take her sorrows away, she will know that her Sun is still her source of light. It is absolutely disheartening to have men not caring for their women, and it is wrong in every sense. If you are in a relationship then you should be in it because she is your northern star, and you would do anything to make her shine. You should quickly come out of a relationship if you do not feel this way about her. For a woman, it is most important that their man care for her. Women love men who care. So, can you remove the darkest clouds and make her shine?




The Art of Attraction That Makes a Woman Fall in Love With a Man

Having said all of this, the first and most important thing is what we will discuss here. That first time you meet her, she can make up her mind about you, and this is true. The question of what makes women fall in love has a very simple answer, and that is attraction. This initial attraction later builds up to become something as beautiful as love, but at the very start it is just plain attraction. Mind you, attraction is not all about looks, only a bit may be, but not all.

Men and women want a perfect someone they can mate with, reproduction is necessity, making love is basic instinct. This is half the attraction, and the rest is all sentimental melodrama. Now the moment you see a woman and you strike a liking for her, that is the beginning of what may develop into an obsession for this person, but why so? Women having met a man likes the initial everything, the deep voice, the neatly combed hair, the style, the figure, the biceps and all that. This is initial attraction, and all of this scream out beroom talk. This is physical attraction towards someone and you will know because these are all superficial in the end. In the end when you get to know this person, you will realise his true colours. So, attraction is the first and foremost thing that makes a woman go weak on her knees, and then with the passage of time as she gets to know him, she begins to like him, and the liking develops into love. The interesting thing is that in the phase of love you will come to realise that the things that you liked initially do not matter entirely, and it is only the person and how he is towards her. This is why we say that the inner beauty is more important than the external one. Understanding and trustworthiness comes a long way in a relationship. Attraction is only temporary; but for those who can keep it alive for long are the ones to win in the long run.

This is precisely why falling in love in its initial stage results in a state of mind which is similar to the experience that you may have when high on cocaine. In the end, it is all about trust and care.




Calling on the Muse
The woman whom you like and adore is the woman for whom you would probably give your heart and soul, but how would you ever get to her? How to make a woman fall in love? There is no rule for making a woman fall in love, love happens just like everything else. But, you in your best interest can do things that can make her love you, which can make her fall for you.

There are ways, in which you can show your interest for her, but you have to make sure that when it comes to the real deal, you do it; you have to walk the talk in every sense. A very important tip is never to say things that you do not mean, that will only make you look bad, and you will have a lot of questions to answer. Women, they will give you their heart and soul if you are the right man, but only if you want them truly.

Listen to Her
When you claim to like someone, you have to make sure that you are ready to listen to everything she has to say. You do not have to agree to everything she says, but most importantly you have to listen. Listening is a way to get to a woman's heart; they want someone who is there when they need to talk.

Care for Her
Show her that you care. In between your business meeting, pick your phone and check on her, just say hi, and enquire how she is doing. She will like it, if she finds you attractive, she will love it. She is waiting for you to show her that you are there for her, and all you have to do is reach out to her.





Keep your Word
Men who keep their word, they are by all means gentlemen. You can be that gentleman and show her your best side by staying by your word. When you tell her something you must mean it, do not be superficial in anyway, and always make sure that you are keeping your promises.

Conversation is Paramount
Having a talk with the girl of your dreams can bring forth great results. It is very important that you communicate well with her, only when you have communicated with her, will she connect with you on a personal level. Women cannot get emotionally attached to someone who does not want to communicate.

Make her Happy
Find out what makes her happy, and go for it. Go till the end of the game and show her that you can make her happy. She laughs means you win. Never ignore the power of a good laugh, it can change things for the better, it can change a lot more than you can imagine.

What makes women fall in love? The question is far more complicated than you can imagine. Real women do not want money, they do not want fame, and they do not want a superstar lover. You are a superstar in your own right from the day she begins to love you. Women want men who can bring out their every side, who can claim their love like no other man can ever do.

Image Source: gettyimages.in
Read more articles on Relationship Advice.