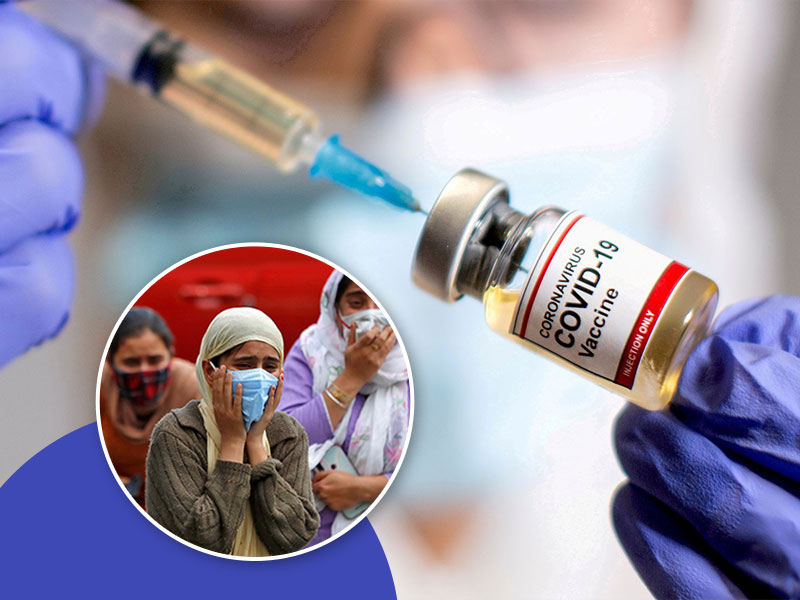 Vaccines have proved to be the biggest life-saviour tool in this deadly COVID-19 pandemic that just does not seem to end soon. Corona virus has taken away lives of several thousands of people in India and we have seen how frightening the variants of COVID-19 virus can be. The only prevention tool that we have is vaccine; there is no medical treatment available for corona virus yet. This was evident in the latest data collected by the government on ratio of COVID-19 deaths among vaccinated and unvaccinated people. The data reveals that 92% of total deaths that occurred during past two months were in those who were unvaccinated for corona virus.
COVID-19 Deaths in India
According to the data given by the government, approximately 32,549 people lost their lives in first two months of third wave of COVID-19. This means that 30 thousand people among them have been unvaccinated and thus it is quite shocking as the massive COVID-19 vaccination drive conducted by government. However this statistics are similar to that of other countries as well where most of people having fatalities were the ones being unvaccinated for corona virus. It has been repeatedly said that vaccination reduces the risk of COVID-19 fatalities and severe infection.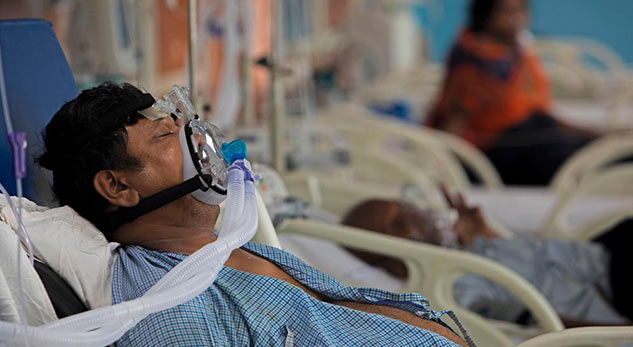 Positives of COVID Vaccination
If we look at the positives of vaccination drive for corona virus, it shows that the vaccines were quite effective in reducing the risk of severity in patients. The real time data also shows that vaccine had a better effect on vaccinated people in 2022 than in second COVID wave. Director General of Indian Council of Medical Research said during a central government briefing that efficacy of vaccines gathered in laboratory controlled settings were better in the year 2022.
High rate of vaccination has reduces the mortality rate and this might go further down as bigger chunk of population in India gets double dose of vaccination. Individuals who diet in first two months of 2022, that is third wave of Corona virus, 92% were those who were unvaccinated. ICMR director general claimed that these results are based on largest databases in the world.
Also Read- World's First Plant Based Vaccine Approved: Here Is All You Should Know
Effectiveness of COVID-19 Vaccines
Balram Bhargava also mentioned that if we measure the vaccine effectiveness in the mortality prevention in 2022, then it accounts for 98.9% in the first dose and 99.3% in the second dose. The high efficacy of vaccines have prevented severe rate of infection in people as we saw in the second wave of COVID-19 in 2021.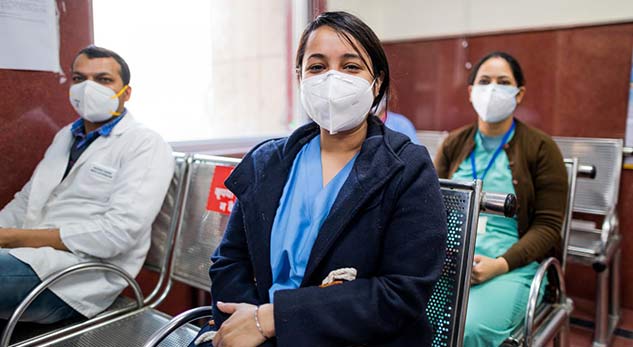 The data mentioned above has been collated from the three government sources including CoWIN, ICMR Testing and COVID India Portal of the Union Ministry of Health. These sources have together accumulated a data of over 944 million individuals across the country. Among these, 150 million are partially vaccinated, 730 million fully vaccinated and 51 million that still remain unvaccinated for COVID-19 vaccination.
Also Read- COVID Unlock: Precautions You Must Take To Prevent Re-infection
Importance of COVID-19 Vaccination
Different experts across the globe have mentioned the effectiveness of COVID vaccines that has prevented millions of people getting fatal complications. Vaccine is the only prevention method to protect yourself from this deadly strains of corona virus. This third wave of COVID-19 was smaller because of intense vaccination drive that took place across the country. If we want to protect ourselves from different mutations and upcoming variants of corona virus, then it is best to get vaccinated as early as possible.