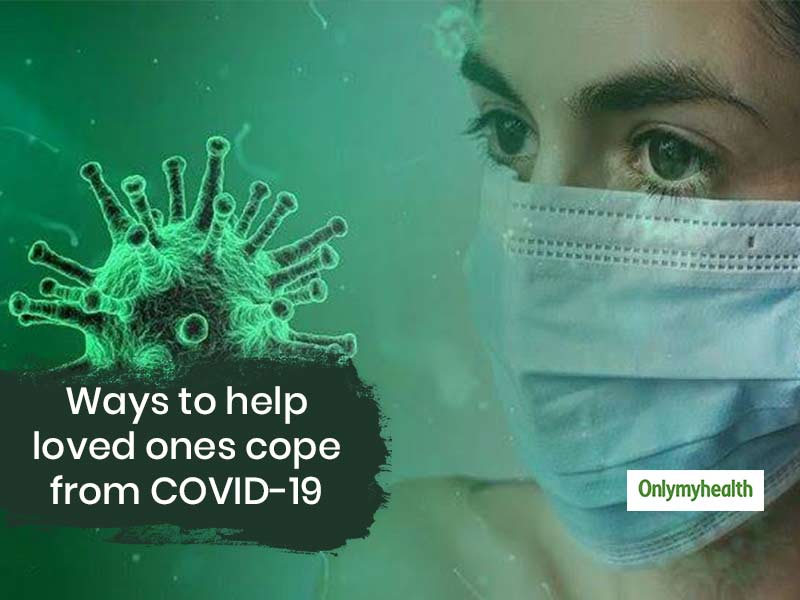 COVID-19 wave has even impacted the mental health of several patients. So, here are 5 effective ways to help your loved ones get over the stress.
The wave of Novel Coronavirus has spread all across the world. People fear this deadly virus a lot and even go through mental stress because of it. Vaccine trials for Coronavirus are being made in many countries. It has been over 10 months since the pandemic hit our lives and things are coming back to normal slowly. Basically, COVID-19 originated in China and has now spread all over the world. After observing symptoms or upon getting tested positive, it is recommended to stay in isolation for atleast 14 days. The pandemic can be difficult for the elderly too as it becomes life threatening at an old age. People who get affected by COVID-19 go through a certain kind of stress about it. On a personal level, the patient's loved ones can provide physical, mental as well as emotional support at such times. Onlymyhealth editorial team spoke to Dr. Kedar Tilwe, Consultant Psychiatrist, Fortis Hospital, Mulund & Hiranandani Hospital, Vashi – A Fortis Network Hospital, about effective ways to help your loved ones to cope up from COVID-19.
Ways to help loved ones cope up with COVID-19
The people who are experiencing this illness may even feel anxious. The patient's loved ones may also feel stressed, especially due to the quarantine requirements and recovery period. There are also many support groups, family and friends to support you in this difficult time. According to Dr. Kedar, here are some steps that can be taken to help loved ones cope up faster from this illness:
1. The illness caused by Coronavirus can be a concern for the people around the patient. It adds a certain mental pressure. They may even start blaming themselves for what is happening around them. The patient may feel guilty for spreading the virus to other people, especially their loved ones. The person might require continuous reassurance and patience to deal with such a situation. There is a need to focus on recovery rather than the cause of the infection.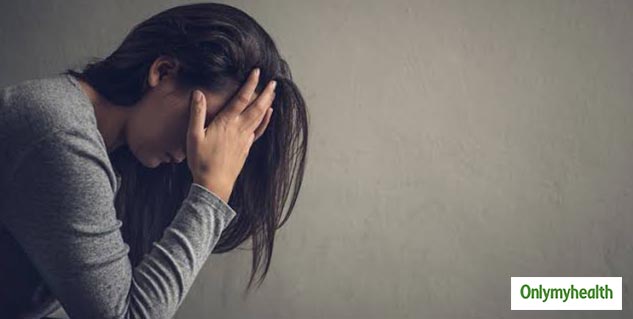 2. Performing day to day activities can also become difficult for a patient. The intensity of difficulty depends upon the symptoms of a person, whether they are mild or severe. Daily routine activities may be hard to deal with because of the added fatigue from the illness. You can provide support by helping them with the everyday chores so that they can take as much rest as possible. Along with that, you can also offer emotional and mental support.
3. Another way you can help your loved on cope up from COVID-19 is by talking about it more and more. The patient might have a deep mix up in their mind about everything related to the virus like social distancing, infecting anyone else, taking care and the fear of recovery. These thoughts can trigger anxiety. Therefore, you should have open discussions about these facts and make the person understand that he/she is not a burden on the family. As per Dr. Kedar, "Having an open discussion with your loved ones, talking about their anxieties, and helping them cope through relaxation exercises or mindfulness practices can help in this regard."
Also read: 6 Hygiene Hacks To Protect Yourself From The Third COVID-19 Wave In Delhi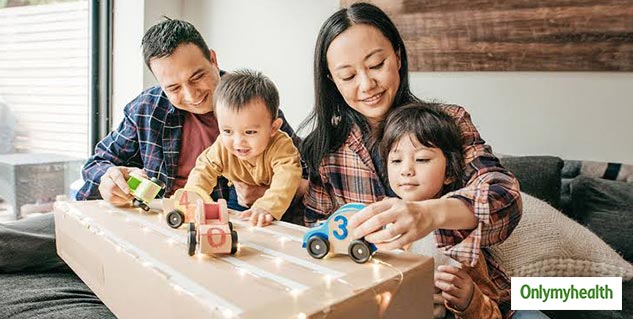 4. Common psychiatric disorders such as Depression and Post-Traumatic Stress Disorder (PTSD) may also have an affect on the infected person. It mostly happens due to the stress and anxiety buildup. It might even get difficult to diagnose such cases during recovery period. At such times, you should help them in identifying and accepting these situations as they actually are. As a caregiver, it becomes your duty to even take the consultation of a mental healthcare professional, if needed.
5. COVID-19 causes an illness that can also be unpredictable in some patients. From having just loss of taste and smell, you may even land up in a hospital in emergency at any moment. The symptoms of Coronavirus can get worse with time. Therefore, this makes it extremely complicated, resulting in constant worry by the patient. Dr. Tilwe said, "Helping them distract their mind as well as helping them filter and limit the flow of information to an authentic and accurate source can help reduce unnecessary rumination of negative thoughts and worries."
Also read: Mental Health in the COVID-19 Era, Coping The Natural Way!
So, these were some effective ways that you can try to help your loved one get over the mental stress of this illness. You should always remember to take help from others, without overthinking about it. To help yourself, you have to understand every aspect of COVID-19, including the mental pressure in that period. The patient can speak to their partner, doctor or any friend too.
Read more articles on Miscellaneous