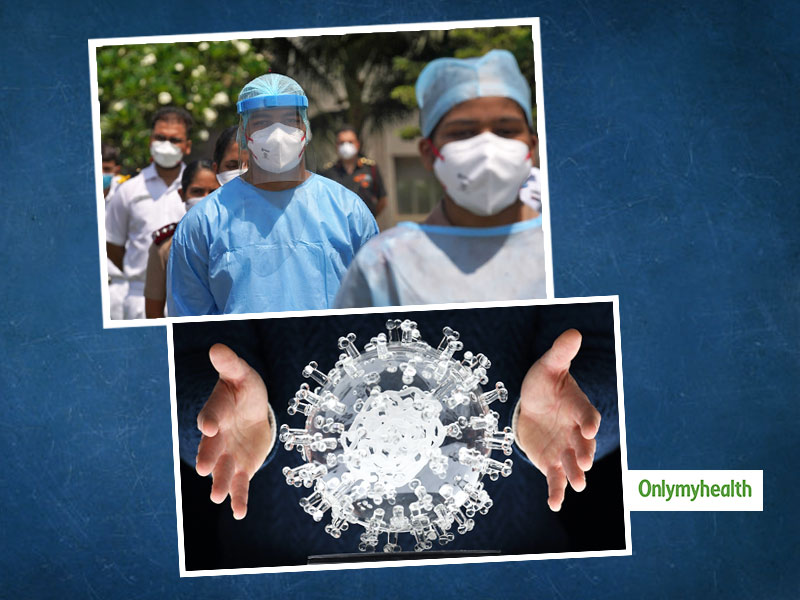 Coronavirus In India: With India crossing 1 million COVID 19 cases just behind US and Brazil, the irony is 86 per cent of cases comes from 10 states and with Maharashtra and Tamil Nadu contributing alone around more than 50 per cent cases. Majority of the evidence coming from high rises in the urban areas. Furthermore, Dr Samrat D Shah, consultant internist at Bhatia, Saifee, Jaslok elaborates, what went wrong and where? The lockdown has been heavily criticized for, its lack of planning, migrant crisis, crippling economy and lack of an exit strategy
Here Are A Few Concerns
Mindset of we Indians are highly social active hence to contain every affected COVID-19 individual in strict draconian isolation and quarantine seems not to be working, therefore more spread,
Lack of testing facilities along with a lack of specificity and sensitivity of tests ( antigen, RTPCR, antibody)
No specific drug available to cure the patient quickly and save him from complications
No specific drug available to cure the patient quickly and save him from complications
Central government not willing to take up the responsibility of every state
Healthcare facilities getting overwhelmed.
Covid-19 Cases Surge Past 1 Million
There is an increase in stress, depression and psychological issues after the lockdown. We will see a rise in post-traumatic stress disorder (PTSD) cases as a lot of people have lost employment and to get back again on their feet will require a lot of efforts. During this lockdown period, several social initiatives have been started. It is a collective effort of different organizations working in the field of mental health which bring varying levels of understanding and ability to solve today's challenges—people who are suffering from stress and are claiming to feel completely helpless and in this situation.
Prakriti Poddar, Mental Health expert, says that "this is becoming an essential place for emotional and psychological assistance as they can easily discuss what is on their mind and get help on how to make things better for themselves. Another psychological issue that people call a lot to talk about is persistent stress caused over a certain period with their body beginning to react negatively to that stress. This needs to be corrected early as if it becomes a pattern then people can suffer a lot which is why we help them mobilize their thoughts and help them avoid the unwanted situation by coming up with creative strategies".
What Needs To Be Done?
Ward-level testing of at-risk groups must be expanded
Centre has to step in to help states struggling with rising cases
More labs needed to expand testing in tier-II and tier-III towns
Antigen tests can yield faster results
Penal action must ensure the use of face masks, physical distancing
Timely implementation of drugs and oxygen support system according to the triage and clinical examination
For example- a)favipiravir for mild to moderate, b)redeliver for critical and severe c) steroids at the right dose for early signs of COVID pneumonia and ARDS after ruling out sepsis and viremia.
What is the current situation of COVID-19 in India?
Global coronavirus infections passed 140 lakh mark. In India, this pandemic has claimed more than 25,000 lives so far. The cases of coronavirus are increasing in some states like Bangalore, Hyderabad. However, places like Delhi and Mumbai, which were earlier the hotspot for coronavirus infection are witnessing lesser cases. "Urban areas are significantly more influenced by the virus and account for a majority of the active cases than the rural areas. Around ten cities account for more than 50 per cent of all active cases in India. Relative to population, India's numbers are still low. There is a significant gap in the name of new infections being detected every day, and the number of people being declared recovered from the disease. Which essentially means that more and more people are getting rescued from coronavirus. If this situation prevails, India soon will see lesser cases of COVID-19", says Dr Rajesh Chawla, Respiratory and Critical Care, Indraprastha Apollo Hospitals.
Read more articles on Miscellaneous