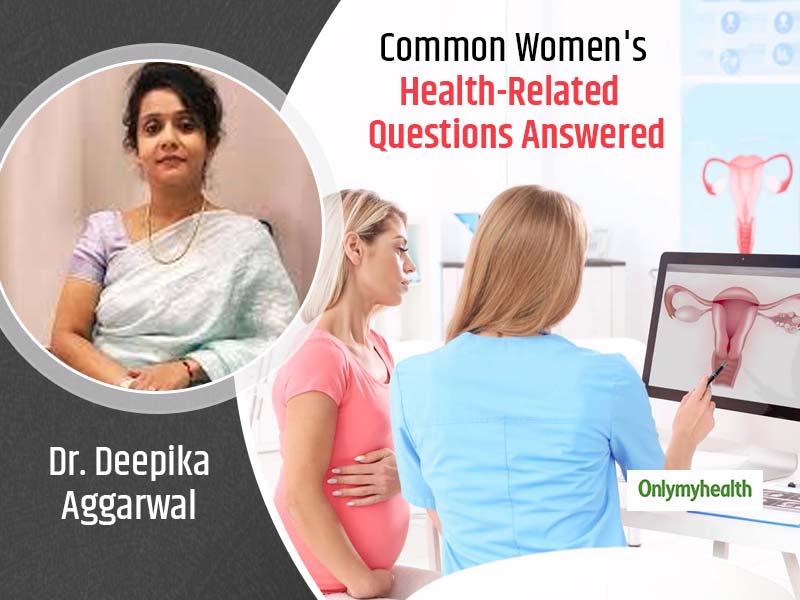 Dr. Deepika Aggarwal answered some of the common women's health-related questions. Read this article to know more.
There are so many questions that women are looking answers for. For major problems, we consult gynaecologists but some small issues or generic issues remain unanswered. Onlymyhealth conducted an Instagram live with Dr. Deepika Aggarwal Senior Obstetrician & Gynecologist, FRCOG (London) to ask her some burning women's health questions. She was pleased to take them and answered. Read this article to find the questions and their answers.
Question #1 What are hot flashes and how can they be prevented?
Hot flashes are common with women in perimenopausal or pre-menopause age. The average age of menopause in Indian women is 48 years. Hot flashes can occur 4-5 years prior to menopause where a woman gets hot flashes even in winters. They sweat profusely which is due to hormonal imbalance. The best way to prevent this condition is by controlling the deficiencies. As per Dr. Agarwal, women should consider natural ways like consuming more soya products, do regular exercise, try hormone replacement therapy or take vitamin supplements.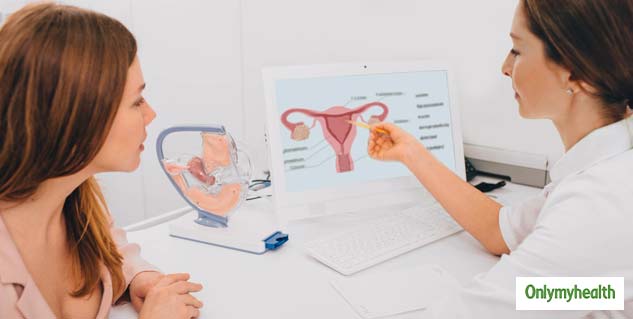 Question #2 Hormonal reasons for severe acne and pimples
PCOS or PCOD have become common conditions in India lately. These are caused due to hormonal imbalance in the body. Stress, work-life-balance, lifestyle, dietary habits, etc. are some factors that lead to hormonal imbalance. Severe acne and pimples occur at the onset of PCOS or PCOD. Hormonal acne is also a thing. While you may see a dermatologist relieve them but you should also see a gynaecologist to find if these are due to polycystic ovary syndrome or disease. Mostly, obese women are at risk of developing this condition. Thus, exercising and eating a clean diet can help in preventing this issue and clearing your skin.
Question #3 Is PCOD treatable?
A lot of women see PCOD or PCOS as a sinister problem while it is not. It can be easily controlled with lifestyle and diet. Reducing weight is the first thing that you should focus on. Maintaining a healthy diet, avoiding fatty foods and exercising daily are key points for treatment or prevention. You can consult a dietitian or a gynaecologist for help. If you have fertility issues, medication can help in conceiving if you are dealing with PCOS/PCOD.
Also Read: 8 Facts That No One Tells You About PCOS
Question #4 Is heavy bleeding normal or should you be worried?
Dr. Deepika says that if heavy bleeding is something that you have recently experienced or this is happening for the past few months, you must see a gynaecologist. The most common cause of heavy bleeding is the development of polyp in the uterus which can be identified with an ultrasound.
Also Read: Are There Any Downsides of Intrauterine Device or IUCD? Know From Gynaecologist
Question #5 Is popping a pill for menstrual cramps safe?
Women often hear from their mothers and grandmothers that consuming pill to subside menstrual cramps can have a long-term impact on health. It is a notion that these pills affect the fertility of a woman. This is a MYTH. Dr. Deepika says that these pills do not affect the fertility or chances of pregnancy of a woman. Natural methods like using a hot water bottle are always better but then it is your personal choice. If you want, you can have pills.
These were just some of the common questions that almost every woman wants to know. We hope these can be of any help to you. Stay tuned to the website for more information.
Read More Articles in Women's Health