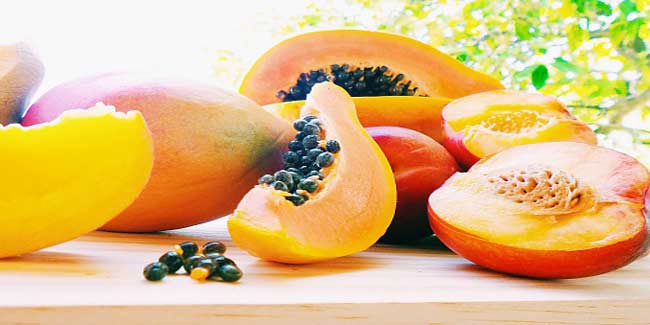 Papaya is considered unsafe to eat during pregnancy. However most of these concerns are mere myths. Here are some of the myths regarding papaya and pregnancy.
If you are pregnant or already a mother, you may have heard, that eating papaya during pregnancy is considered bad. But do you know it's just another misleading and exaggerated old wives tales? Well, let know more about the myths associated with eating papaya during pregnancy.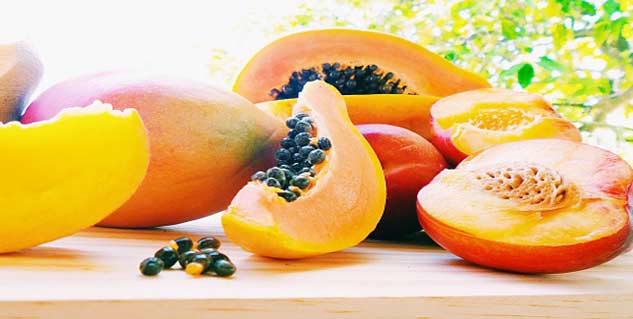 Myth: Eating papaya during pregnancy causes uterine contractions
This is merely a myth because ripe papaya does not cause any problems. However, Consuming unripe or semi ripe papaya during pregnancy may lead to uterine contractions. So, what actually happens is that an enzyme found in unripe papaya latex is known to activate prostaglandin and oxytocin hormones that are responsible for labour contractions.
Myth: Eating papaya during pregnancy may slow down development of fetus
Pregnant women are advised not to eat papaya during pregnancy. Papayas are considered unsafe during pregnancy as they contain pepsin and papain that could slow down the development and growth of the fetus. However, this is just a myth because eating ripe papaya has no such effects.
Myth: Eating papaya during pregnancy weakens vital membranes of the foetus
Papain present in papaya may deteriorate important membranes of the foetus posing risk to the its life. There is no scientific evidence to prove this claim hence it is just a myth.
Eating papaya during pregnancy may cause miscarriage
As you may know papaya is considered good for digestion problems especially constipation. Eating papaya during pregnancy may cause excess bowel movement which could lead to miscarriage is also a myth. People believe that high content of fibre in papaya exerts pressure on the stomach and intestines resulting in miscarriage. However, there is no scientific proof about this claim.
Myth: Eating papaya during pregnancy may cause stomach upset:
This is the most common myth that eating papaya during pregnancy may give you upset stomach. Latex found in unripe papaya is considered as a stomach irritant that puts pressure on the stomach increasing the risk of abortions. But eating a ripe papaya is completely safe to eat.
Image Source: Getty
Read more articles on Pregnancy diet