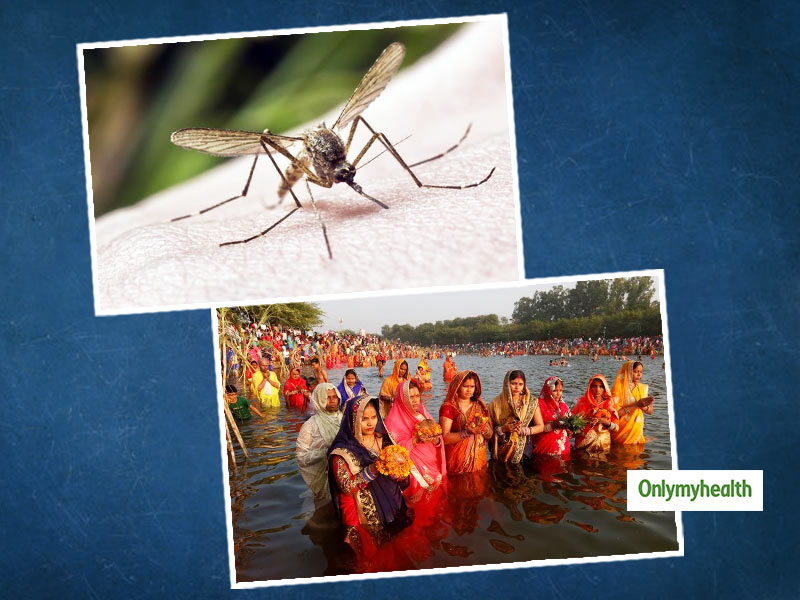 Chhath Puja 2020: On the occasion of Chhath, thousands of devotees gather at the Ghat to worship and offer arghaya to the Sun. But due to the danger of dengue (during this period because of the filth) in the Yamuna and drains, the Delhi government has already given instructions to clean the ghats. To save Chhath Vratis from dengue, the government has also sprayed medicines around the ghat. Dengue is a mosquito-borne illness that occurs in water. Yamuna water has been sprayed with drugs to destroy mosquito larvae. Despite all these precautions, devotees should take some special precautions to avoid dengue during Chhath Puja. Let us tell you what those precautions are.
Be careful while giving arghaya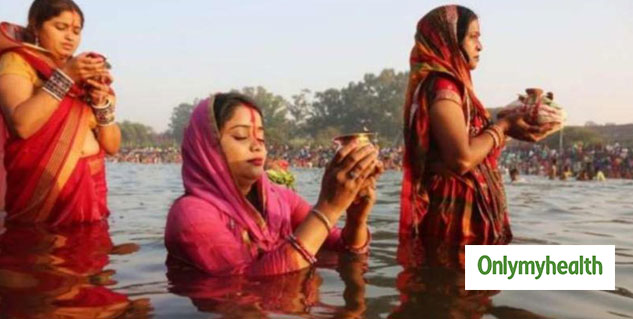 Many women submerge themselves till neck in water to pay arghaya to the sun. In such a situation, if the water is dirty, avoid this submerging process (entirely) and do not take a bath with muddy water after offering arghaya. Bathing in dirty water not only increases the risk of dengue but also many skin related diseases. Submerging the head in dirty and chemical water can cause problems such as hair loss and itching.
Also Read: Is Your Acne-Filled Face Making You Depressed?
Cover the body
During Chhath Puja, women keep their bodies covered as much as possible so that mosquitoes cannot bite. Dengue mosquitoes can bite during the day, so while going to the ghat, wear full sleeve clothes and keep your body covered even during or after offering arghaya.
Also Read: What is Bruxism? Know Symptoms, Causes and Treatments
Use anti-mosquito cream
Before going to the pier, apply anti-mosquito cream on the exposed parts of the body. This will prevent mosquitoes bite and cause dengue. There are a lot of anti-mosquito creams available in the market. But while using them, try to avoid harmful chemically exposed medicines as they can be dangerous for the skin.
Avoid going into dirty water
To give arghaya, do not choose a place where there is too much dirt. Some people also offer arghaya in drains and polluted rivers, where dengue mosquitoes are more likely to be found. Dengue is a dangerous disease, so safety is the only way to prevent it.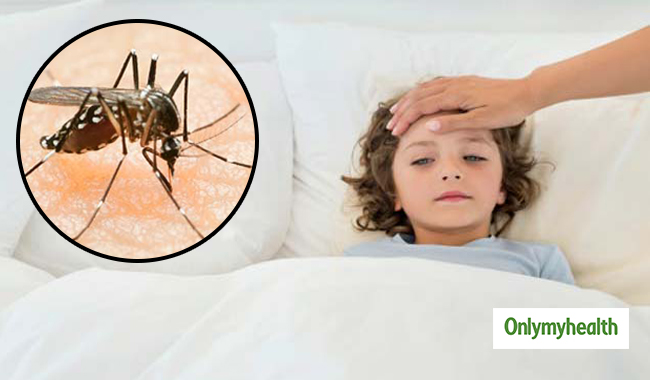 Take care of children and the elderly
Other members of the house also visit the ghat during the puja. In such a situation, children and the elderly have a particular need to be careful of dengue mosquitoes—dress children in full sleeve clothes. Older people should also cover their bodies entirely during this time.
Read more articles on Other Diseases