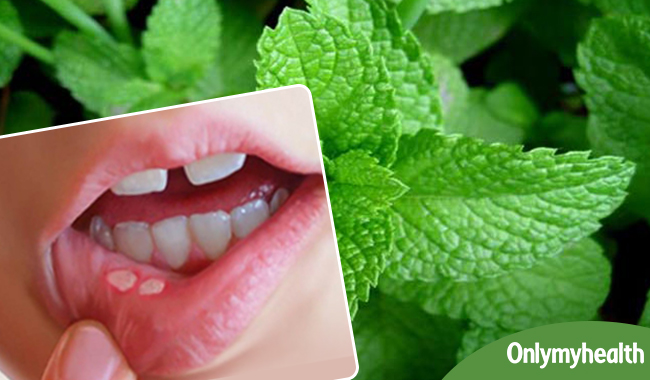 Tulsi, also known as Holy Basil, is full of benefits and health-promoting properties. The ancient medicine system, of India called Ayurveda, considers it as a tonic for better health and fitness. In India, Tulsi is more than just a plant. People worship the plant for its mythological references and importance for healthy well-being. Tulsi is abundant in vitamin C, vitamin A, phytonutrients and essential oils, which makes it an excellent anti-oxidant and helps to protect the body from nearly all the damages caused by free radicals.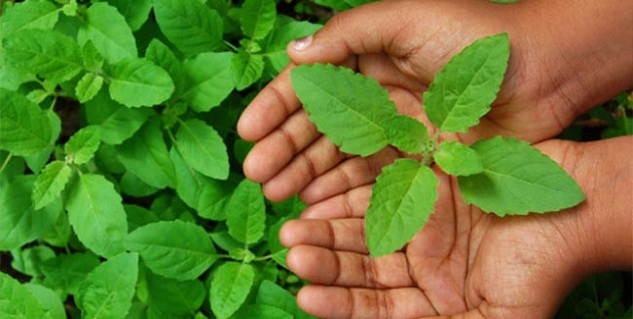 The Endless List of Benefits
The amazing plant offers an endless list of health benefits including fighting high glucose levels, improving heart health, improving cholesterol levels, reducing blood pressure, and treating respiratory disorders. A decoction made out of the leaves, with honey and ginger is an effective remedy for bronchitis, asthma, influenza, cough and cold. A decoction of tulsi leaves, some cloves and common salt can also give immediate relief from influenza. And, tulsi leaves can help you naturally fight ulcers.
Tulsi Leaves for Ulcers
Several studies have found that tulsi leaves are very effective against ulcers, be it mouth ulcers or gastric ulcers. Some common triggers of ulcers include stress, eating acidic and spicy foods, recurring injury to the inside of your mouth (also known as the inner buccal epithelium), poor dental hygiene or aggressive cleaning of the teeth and gums.
Tulsi leaf acts as an adaptogen, which makes it suitable for ulcers. An adaptogen is a substance that helps the body to adapt to the increasing levels of stress. The anti-bacterial properties in Tulsi make it an effective oral disinfectant that can destroy up to 99% of the bacteria and germs in the mouth and relieve the symptoms of an ulcer. Tulsi leaves also prevent bad breath, plaque, tartar formation and dental cavities.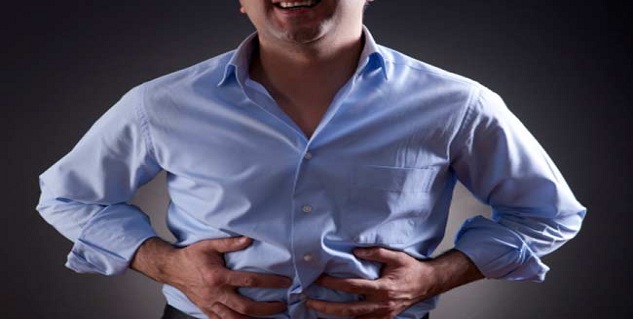 Also Read: Recognising the Symptoms of Stomach Ulcers
Directions to Use
Chew a couple of leaves of tulsi for around 5-6 minutes and drink water over it. Repeat this for at least 3 times in a day. It will help you get rid of the ulcers and prevent them from recurring. Recent studies have found that people who chew tulsi leaves experience an immediate increase in salivary pH within 30 minutes of chewing. It suggests that tulsi leaves tend to curb the acidic environment inside the mouth. Restoring and balancing the salivary pH, tulsi leaves minimizes the damage caused by extra acids, thereby curing ulcers naturally.
Read more articles on Home Remedies for Diseases.
For more related articles, Download OnlymyHealth App.