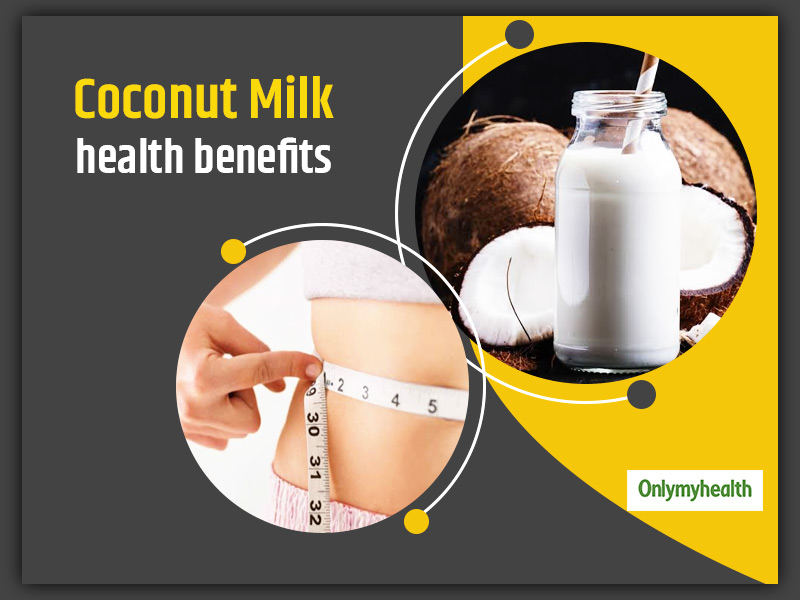 Coconut milk benefits your body in many ways. Check out the health advantages of consuming coconut milk. Read on.
Coconut itself is used by many househoulds as it has several benefits. In fact, coconut oil is a natural remedy for many skin and health problems. So, coconut milk also comes with many health advantages for you. A lot of times, a certain type of milk doesn't suit some lactose intolerants, while some prefer not consuming it by choice. Cow or buffalo's milk is not everyone's first choice and is not chosen over almond or coconut milk. Just keep in mind if you are allergic to any ingredient and then choose your milk. Nowadays, people have a lot of options on the milk category, from almond milk to soy milk, goat's milk to coconut milk. With a rich and creamy texture, the thick or thin consistency of coconut milk depends upon how it has been processed. Read further to know about some major health benefits of consuming coconut milk.
Coconut milk health benefits
Coconut milk has a lot of health benefits along with some distinct uses too. Well, many people consume coconut water to lead a healthy lifestyle. However, coconut milk does not occur naturally like coconut water. Coconut milk is extracted from the white flesh of mature brown coconuts.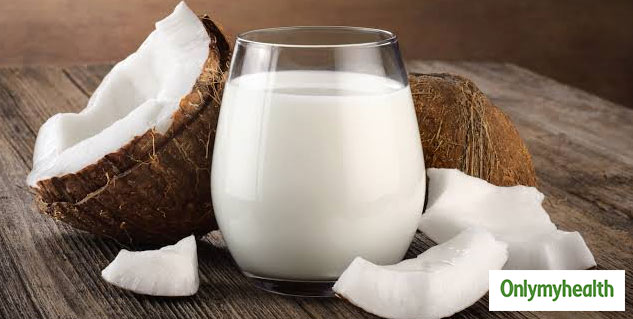 Here are the health benefits of drinking coconut milk:
1. Coconut milk helps in weight loss by enhancing your metabolism.
2. It is also good for your heart health as the lauric acid present in it leaves a positive impact on your cholesterol levels.
3. Coconut milk also benefits in preventing ulcers
4. It increases the efficiency of cellular response to insulin resulting in controlling the blood sugar levels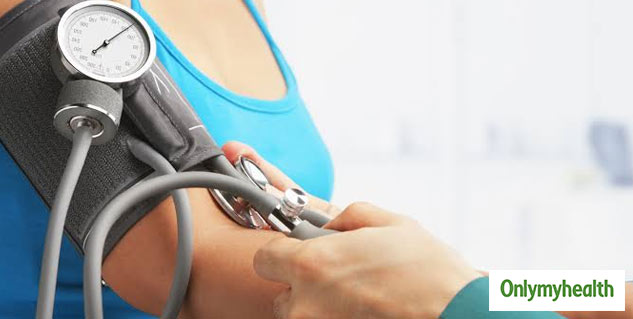 5. Lauric acid present in coconut milk helps in fighting viruses and bacterias, decreasing the risk of infections
Also read: Top 7 Beauty Benefits of Coconut Milk
Coconut milk nutrition
Coconut water has less fat and nutrients present in it than coconut milk. It is highly nutritious but contains a lot of calories. It is a very rich source of several vitamins and minerals. Here is a list of nutrients present in per 100 gms coconut milk:
Total calories - 230
Fat - 24g
Cholesterol - 0mg
Protein - 2.3g
Carbohydrates - 6g
Calcium - 1%
Sodium - 15 mg
Potassium - 263 mg
Copper - 0.12 mg
Vitamin C - 2.8 mg
These were the health benefits and nutrition facts of coconut milk. It's upto your preference and body allowance on deciding which milk you want for daily usage. It is a tasty milk alternative and is easily available in markets. You can even make it easily at home. Just don't consume it if you are allergic to coconuts!
Read more on Healthy diet