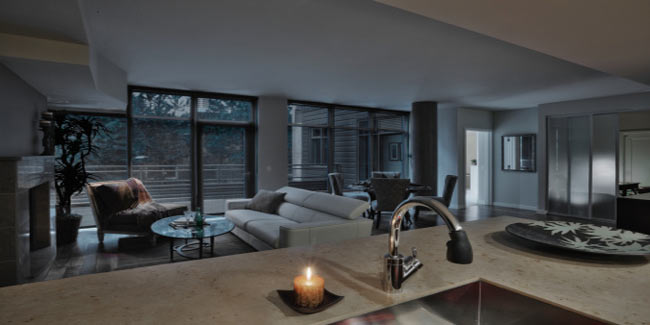 Your home is your special space, and it is important to be happy and satisfied in this space. After a hard day at work with all kinds of people and various situations you would want to come back home and be happy. But happiness is not always up to you, it also depends on your surroundings. One reason why you cannot find happiness could be because the energy in your home does not allow you to do so.

Our style of living or our lifestyle can largely affect us due to the release of these energies into our homes. This energy is not touchable, it is the invisible power we interact with on a daily basis as we live in it and it affects our way of thinking, our emotional life and also our physical health. When there is a buildup in the negative energy in our home, we tend to face relationship problems, insomnia, chronic health problems, depression, anxiety and also repetitive cycle of financial or professional issues. This is why you need to clear your home from negative energy and this also means that we have to get rid of the negative energy that was left behind by the people who stayed before you in your home. We have heard a lot about physical hygiene, but in order to bring in positivity you need to come closer to spiritual hygiene. Know how you can minimise the presence of negative energy in your home surroundings.




The Sacred Space
There are ways in which you can bring God into your home and make an impact on your home space. You need to create space in your home for your family to pray; prayers can bring in a lot of positive energy and take away negativities. Pray as often as you can and this will raise the consciousness of your home and your family. Crating a small space is enough if you do not have much spare space, and soon you will find that there is a great deal of positivity entering the premises of your home.


Bringing in Love
If you have conflict in your relationship, you are bound to have a big effect on your home's energy. The truth is that the longer the issues related to relationships stay, the more negativity will be released in your home and thus the more negative you will be. You need to minimise all your long standing conflicts and issues and pave your way to a healthier and fruitful relationship. Laugh often, and have a good time with family members. Also, spend more time with your entire family in a positive and loving manner.
Minimising Electronic Usage
Our modern world has been taken over by electronics of all sorts. Televisions, computers, cell phones, tablets, and gaming devices tend to increase their magnetic energy fields and emits a distorted vibration which then turns negativity into our home. By being surrounded by electronic devices all the time, you are bringing in a lot of negative energy into your home, and therefore it is important that you minimise its usage. Limit your computer usage at night, especially in dark rooms. Watch TV shows that have a good message and listen to music more often. You need to be calm and composed as much as possible, and spend more time with nature rather than being surrounded by electronics.




Light Candles
You can do well by burning candles and asking for God's blessing. Just a plain white candle activates the vacuum for negative energy, and this candle should be placed beside your television, computer and in the main rooms of your home. You must keep it lit while you are present and this will help to absorb all the negativity as it gets released. Always use reverence when lighting or exhausting a blessed candle, otherwise the blessing would leave or fade.

You can do a great deal by decreasing all this negative energy from your home surroundings. This will bring good fortune and make you feel blessed and positive in every sense.

Read more articles on Alternative Therapies.