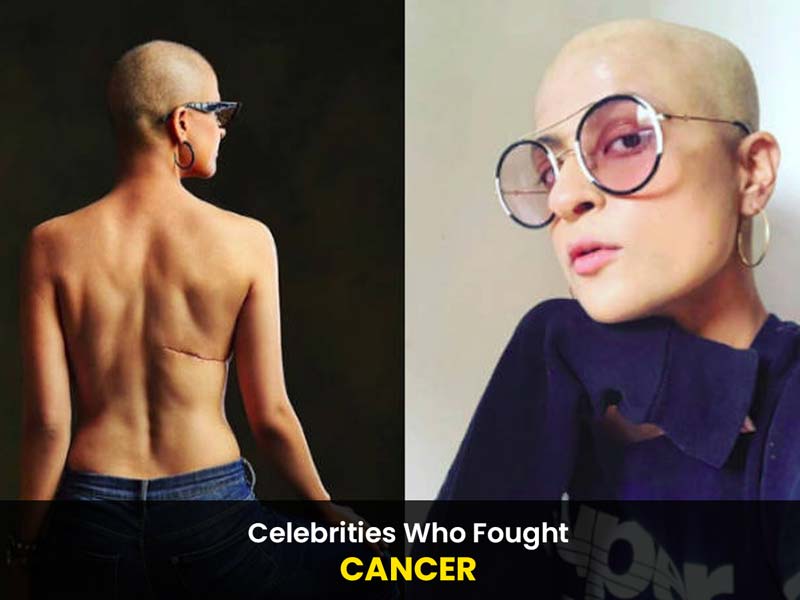 We all see the entertaining side of actors and tend to forget that they also struggle with certain problems in their personal life, including health conditions. In fact, most people are unknown about their real life challenges. It is not an easy task dealing with all the pressures of life along with the on screen play. There are several Indian celebrities who have been diagnosed with the life threatening disease cancer. While some have already won the battle with treatment, others are still fighting and inspiring many fans to keep struggling through all the difficulties for life. Read the article further to know about Indian celebrities who fought cancer.
Celebrities who fought cancer
Here is a list of 9 Indian celebrities who fought or are still fighting the battle of cancer:
1. Tahira Kashyap
View this post on Instagram
Filmmaker and author Tahira Kashyap was diagnosed with breast cancer at stage 0 in the year 2018. She is married to actor Ayushmann Khurana and has two children with him. She is one of the powerful actresses who was not hiding the condition and shared her story with the world instead. Tahira finally got treated in January 2019 and is now cancer-free. A lot of women got inspired and motivated with self power after listening to her struggle story.
2. Lisa Ray
In the year 2009, actress Lisa Ray got diagnosed with multiple Myeloma (a type of blood cancer). She chose to keep herself away from any media bytes or interviews. It took a year but Lisa fought the cancer battle on her own and was treated in a year. And then in te year 2010, she released a public announcement sharing with her followers that she had to go through a full stem cell replacement and got cancer-free. However, this disease is treatable but not curable.
Also read: 7 Daily Things You Should Avoid To Prevent Cancer
3. Anurag Basu
Anurag Basu is a popular director in the Bollywood industry. He got diagnosed with a type of blood cancer (acute promyelocytic Leukemia) in the year 2004. The doctors thought that the life span will only be for two months but the filmmaker proved them wrong and recovered from cancer. Anurag Basu has given gems to this industry such as Gangster, Life in a Metro and Barfi.
4. Manisha Koirala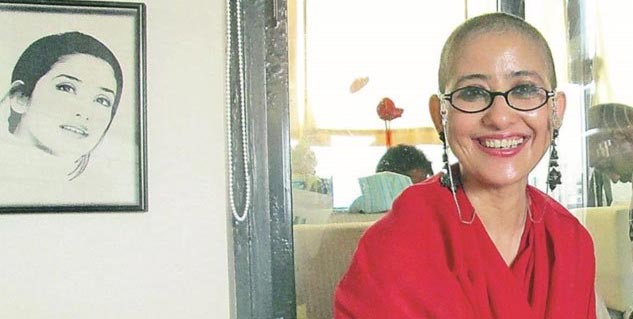 In the year 2012, Manisha Koirala was diagnosed with ovarian cancer. To get treated, she went to the US. Earlier, the actress was not at all aware about the condition until the day she felt weak, and visited the doctor in a hospital in Kathmandu with her brother. Manisha had to undergo chemotherapy at a hospital in New York. After combating cancer and recovering from it, she has been spreading awareness about the life threatening condition.
5. Sanjay Dutt
Sanjay Dutt was also diagnosed with stage 4 lung cancer in August, 2020. After a few months, the actor shared a writing that said, "The last few weeks were very difficult time for my family and me. But like they say, God gives the hardest battles to his strongest soldiers. And today, on the occasion of my kids' birthday, I am happy to come out victorious from this battle and be able to give them the best gift I can--the health and well-being of our family."
Also read: World Cancer Day 2021: Signs of Blood Cancer You Should Watch Out for
6. Mumtaz
Mumtaz is a famous veteran actress who got diagnosed with breast cancer in the year 2002. The actress was 54 years old when she was diagnosed. After around 6 chemotherapies and 35 radiations, Mumtaz won the fight against cancer in her 50s only. While talking to Bangalore Times, she was quoted saying, "I don't give up easily. Even death will have to fight me."
7. Rakesh Roshan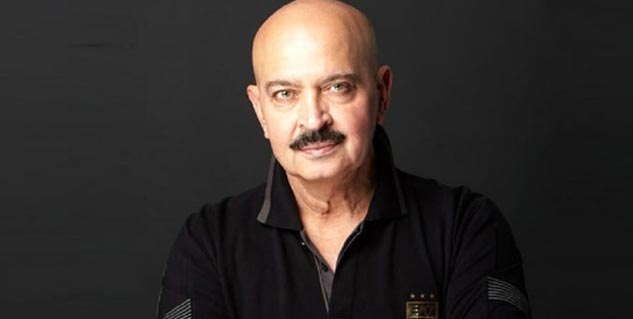 A few years ago, in an Instagram post, Hrithik Roshan shared with everyone that his father Rakesh Roshan was diagnosed with throat cancer. The actor further discussed more about his father's cancer diagnosis in the social media post. Roshan was diagnosed with an early-stage squamous cell cancer of the throat, it was discovered.
8. Sonali Bendre
In 2018, Sonali Bendre was diagnosed with metastatic cancer. Later in the same year, she received treatment for the disease in New York and returned to India but did not resume working. Sonali said that she wanted to get back to her best and fittest self and have good amount of energy levels before entering her professional world again. While talking to Pinkvilla, Sonali said, "I am just grateful that I am back, grateful that I can see my child grow up, and grateful that I can be here for my parents, just all those things. I am grateful for so much. And yes, not just back, but back in a way where you are healthy enough to go and sit on a set and work for 12 to 18 hours, now that is really being back. Any other way of being back would be so wishy-washy and wouldn't be so much fun."