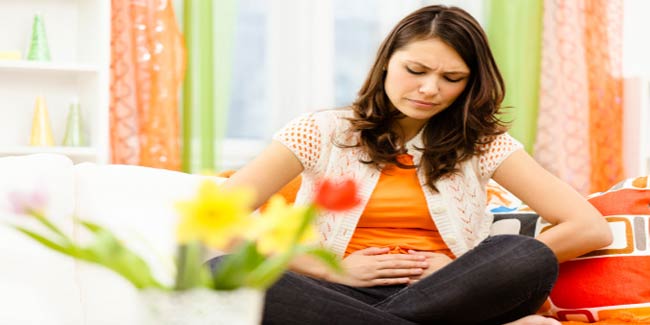 Stomach cramping is one of the prominent conditions during pregnancy. It is due to the continuous expansion of uterus until delivery. However, one should not avoid such cramps as this can be an alarm of serious underlying conditions.
Stomach ache after eating when pregnant: Everyone has been through the pain of stomach cramps and it's quite normal. Generally, these cramps occur due to gas or some stomach infection. If you don't do any exercise and sleep or sit after your meal, then these cramps are usual to occur. Other causes of stomach pain are:
constipation
food allergies
food poisoning
irritable bowel syndrome
lactose intolerance
However, the problem arises, when you are fit and healthy but still you are going through such aches. Just like in pregnancy, one has to be careful about such stomach cramps, even though, abdominal pain during pregnancy is due to the expansion of tissues till delivery. But one should avoid taking any medicine for cramps. Also if it continues, you must consult your gynecologist for further implications.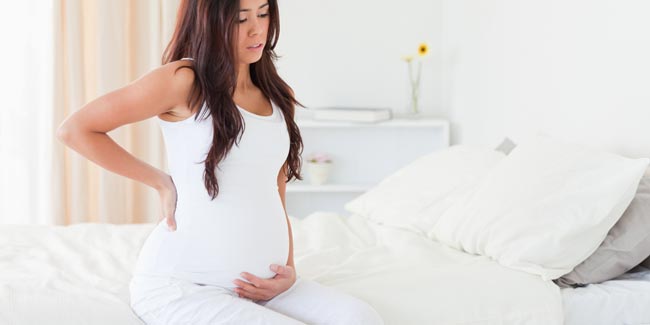 Morning sickness is one of the common health issues faced during pregnancy. Abdominal cramps can occur during your meals or even after your meals. We bring you the most prominent reasons for stomach aches after eating meals during pregnancy.
Slow digestive process
Digestion of the food and excretion of waste from the body takes around 6 to 24 hours. However, this process slows down significantly during pregnancy as the body tries to extract all nutrients from the food to efficiently nurture the growing fetus. Moreover, the increased level of progesterone hormone makes it difficult for the food to pass through the gastrointestinal tract. As a result of slow digestion, there could be stomach cramps.
Gas
Abdominal gas is another consequence of slow digestion. Gas can be prevented by consuming lighter foods (such as fiber foods) instead of heavy foods, such as fried foods and a few varieties of grains. Drinking lime soda is one effective remedy to ease stomach cramps. Furthermore, small but frequent meals can also aid in the prevention of gas.
A decrease in abdominal size
Stomach cramps after meals when pregnant can be due to decreased space available in your stomach, especially in the second and third trimester of pregnancy. As the fetus develops, there is less space for your food to travel through the abdominal cavity, resulting in an upset stomach and stomach cramps.
Lactose or fructose intolerance
If you are fructose intolerant, the intake of even a small quantity of fruit, sugar or honey in your meal can cause stomach cramps. If you are lactose intolerant, dairy products, such as yogurt or milk may be potential reasons behind stomach cramps.
When to seek medical advice
If the stomach cramps are accompanied by severe headache or swelling of the hands and legs, consult your gynecologist. Do not avoid the following.
More than four experiences of stomach cramping in an hour after a meal.
Severe and persistent abdominal pain after eating.
Stomach cramps accompanied by painful urination or blood in the urine.
Health Tips
Stomach cramping is a common condition among pregnant women.
It is because your uterus expands continuously and ligaments stretch.
Cramping can be a warning of serious underlying conditions.
Report severe and persistent abdominal pain after eating.
Read more articles on Women's Health