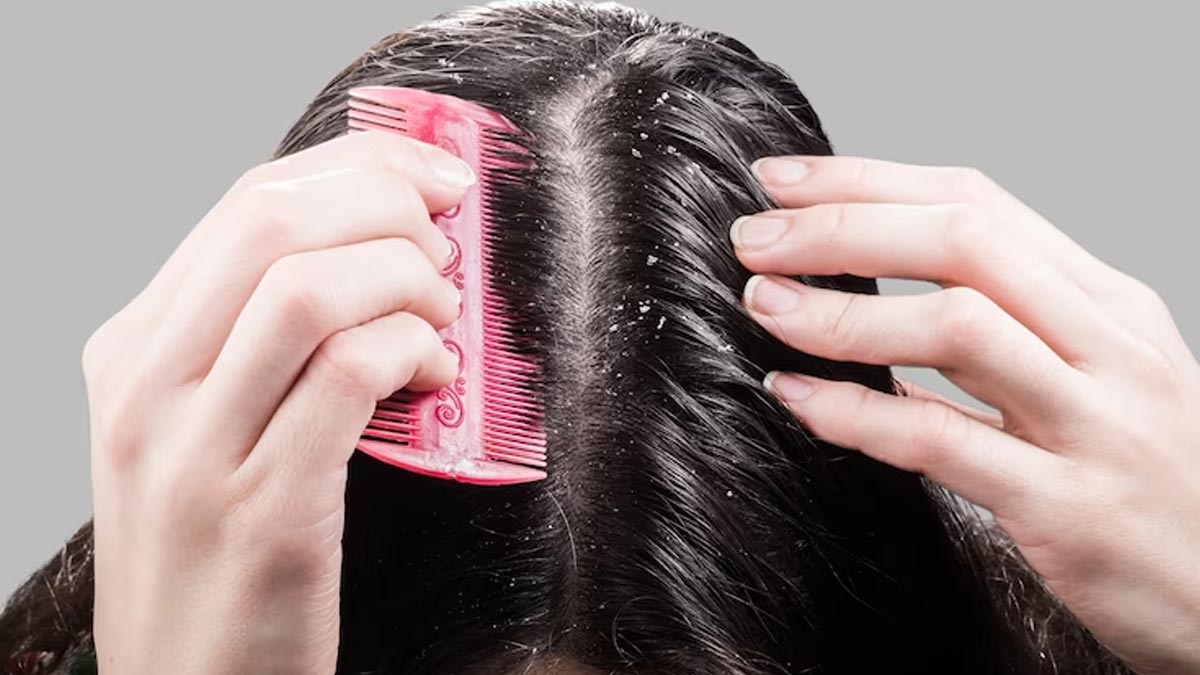 Dandruff is a common hair problem that results in small pieces of dry skin flaking off the scalp. It not only makes your scalp dry and itchy, but it can also embarrass you socially. It is caused by a fungus called Malassezia, which feeds on dead skin cells that are naturally formed due to the formation of new skin and the sebum produced by your scalp. You can treat dandruff with the help of Ayurvedic remedies such as neem and amla that can also aid in strengthening your hair.
Causes Of Dandruff
Some of the common causes of dandruff are as follows:
Poor Hygiene
Not taking care of your hair or washing it frequently enough may result in the build-up of dead skin cells, oil, and dirt on your scalp. However, you should note that washing your hair daily may rip off natural oils from your hair.
Diet
You may witness dandruff on your scalp from an unhealthy diet or lack of nutrients such as vitamin B, zinc, and omega-3 fatty acids.
Dry Skin
You are more likely to develop dandruff if you have dry skin, which worsens in cold weather conditions.
Skin Conditions
The chances of developing dandruff increase if you have skin conditions such as eczema or psoriasis.
Also Read: 7 Ayurvedic Remedies For Hair Loss & Regrowth
6 Ayurvedic Remedies To Treat Dandruff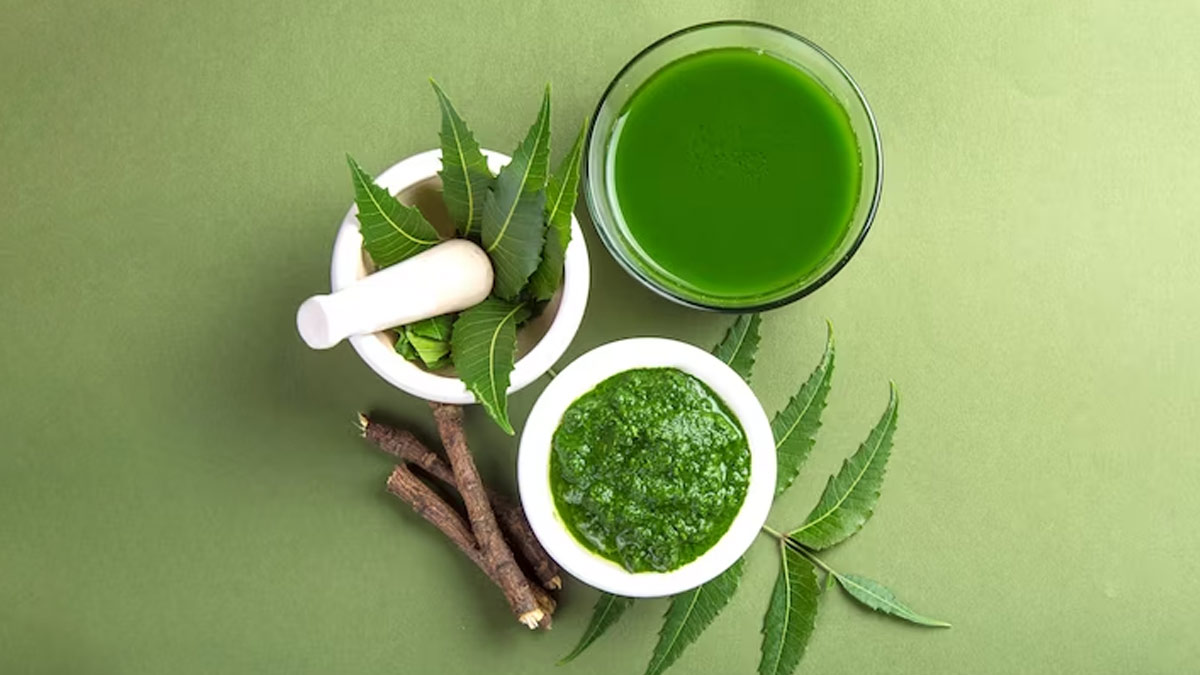 Neem
Neem has several medicinal properties, one of which is curing dandruff. It fights the bacteria and fungi causing dandruff due to its antifungal and antibacterial properties. You can apply neem oil on your hair and leave it overnight or apply a paste of neem leaves to your scalp.
Aloe Vera
Aloe vera has antibacterial and antifungal properties that can help relieve itching caused by dandruff. In addition, it will make your hair smooth and add lustre to it. You can apply the aloe vera extract directly to your scalp and rinse it with water after a few minutes.
Amla
Amla is an effective Ayurvedic remedy to get rid of dandruff on your scalp. It is rich in vitamin C with anti-inflammatory and antibacterial properties that can prevent dandruff in your hair. You can apply an amla hair mask to your hair to get the desired results.
Fenugreek
Fenugreek, commonly known as methi, is another Ayurvedic remedy that can help cure dandruff. It helps eliminate dry flakes on your hair and provides nourishment to it. You can apply a paste of fenugreek seeds to your hair to cure dandruff. Soak the seeds at night and grind them to make a paste the following day. You can even add lemon juice or yoghurt to make it more effective.
Also Read: 11 Things Your Hair Indicates About Your Health

Coconut Oil
Coconut oil is an effective home remedy that can help cure dandruff. It is antifungal and retains high amounts of moisture that can help provide nourishment to your scalp. You can try a hot oil massage with coconut oil or use it for deep conditioning to get the best results.
Bhringraj Oil
You can try bhringraj oil to eliminate dandruff from your scalp. Its antimicrobial and antifungal properties help deal with the symptoms. It helps soothe your scalp and prevents irritation and greasiness due to dandruff. Moreover, it improves blood circulation to your scalp and prevents premature greying of your hair.