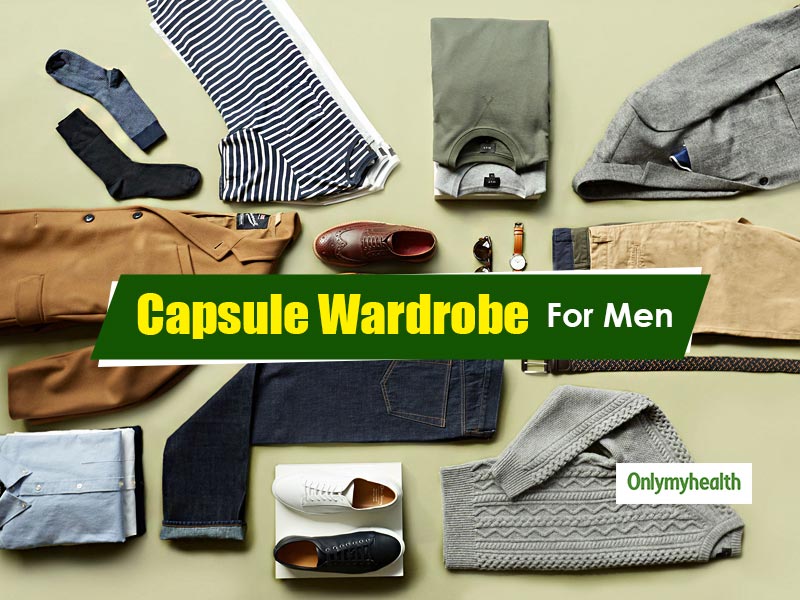 When it comes to creating a smaller wardrobe, it becomes challenging to understand which clothing item is necessary. Fashion trend for men changes every season, leaving some essentials to be constants in their closet. Introducing the new-age men to the concept of a capsule wardrobe, this concept is all about having the essentials and making the most of the already-available clothing items for maximum styles. To help all the millennial men create an apt capsule wardrobe, we have with us celebrity stylist Nidhi Sharma, founder of Styledarzi Styling Services, a Delhi-based fashion and wedding couture styling branch. Here she covers the essential pieces, all of which go together, which means you're covered for everything, from daily office chinos to weekend casuals.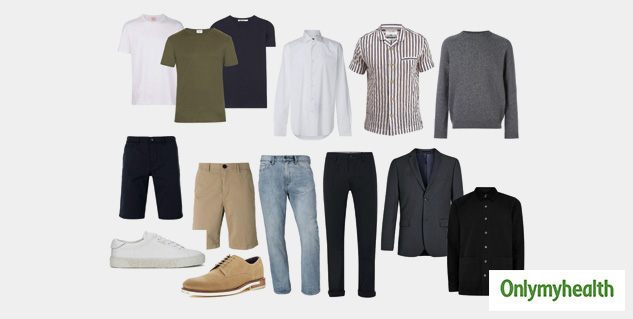 Here are a few essential steps to keep in mind for creating the best capsule wardrobe for all things fancy:
The hard part while creating a capsule wardrobe is picking the right pieces and adding them to your wardrobe in the correct order. You should prioritise the pieces that you'll wear the most, So things like jeans, t-shirts, polos, Oxford shirts and semi-formal ones should be stacked at a place, which is easily approachable, without disturbing the order of your wardrobe.
Look for neutrals, so you don't have to think about whether your colours are clashing. Avoid patterns or branding on your clothes as it looks a little OTT. A rule of thumb is that if it feels timeless like something you could have worn in 1990, or could still be wearing in 2055 – then it's worth investing.
Also Read: Push Back Age With These Cosmetic Treatments For Men, Shares Dr Jangid
Choosing The Right Shirt
For men, the most essential piece of clothing is the right shirt. Here is a roundup of essential shirts in your capsule wardrobe: Six long-sleeve collared shirts, which should consist of:
One good quality white twill shirt.
A patterned shirt with stripes, checks, polka dots, paisley or quirky designs
Light or mid coloured shirts. While blue is a popular colour, you should be led by your complexion in your shirt selection.
Dark shirts, which are perfect for elongating the body. It minimises the torso area, and as a side benefit, they also don't show stains that easily!
Choosing The Right Shoe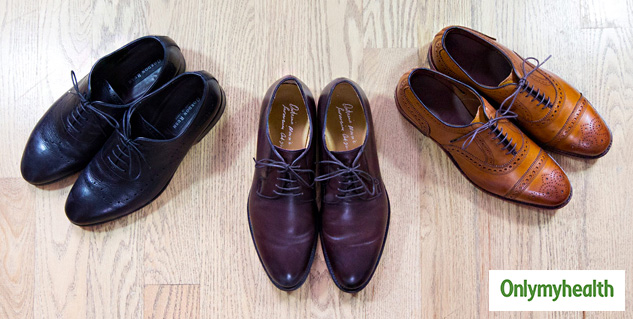 For shoes, stick to something clean and simple like brogues and oxfords so that they work with your chinos and jeans. Black is the best and most essential colour in shoes that should be owned by men. Further for casuals, whites go well with blues and every colour code. For the rest, solid colours and boat shoes look great for weekend outings.
Also Read: Fashion Trends For Men: Upgrade Your Wardrobe With Latest Style
Ultimately, your capsule wardrobe aims to reduce the clutter, to hone in your style and to understand that you don't need to be wooed or confused by the constantly changing trends. These pieces are here to stay and will always go with every season. For winters, throw in essential coloured coats and jackets to add to your style quotient. Pair with hats and scarves for the added X-factor.
With inputs from Celebrity stylist Nidhi Sharma, founder of Styledarzi Styling Services, a Delhi-based fashion and wedding couture styling branch
Read more articles on Fashion & Beauty