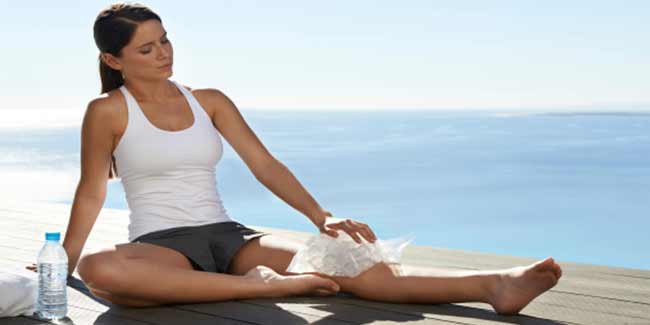 Leg pain is one of the symptoms of ovarian cancer. Ovulation, endometriosis, benign ovarian cysts and malignant tumours in the pelvic region are the main causes of leg pain in ovarian cancer.
Ovarian cancer is regarded as a 'silent killer' in modern research studies as by the time the disease is diagnosed, it is usually too late to treat it. Accounting for almost 3% cancer deaths in women every year, the five year survival rate for all stages of ovarian cancer has dropped down to substantially.

The statistics therefore are major evidence to the fact that the disease could indeed be very dangerous once the cancer cells enter the third stage of their development in the human body. If you experience severe leg pain that persists for several weeks, then you need to see your doctor at once as it could be a subtle symptom of ovarian cancer growing in your body. Although misinterpreted for other health conditions, leg pain is indeed a subtle symptom of ovarian cancer in a woman who has undergone menopause.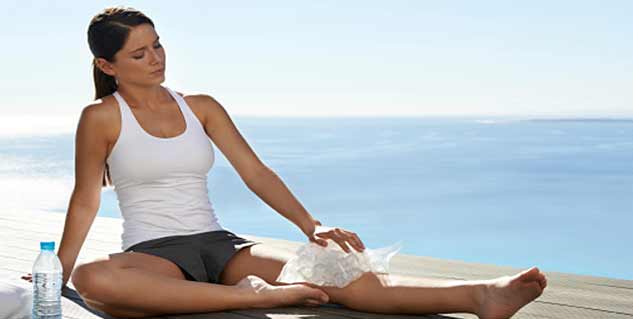 Ovarian cancer mainly grows from the malignant tumours that are formed inside the ovaries. These tumours are formed as a result of an abnormal growth/spurt of ovarian cells. Ovarian cysts also grow in the ovaries; though such cysts are normally benign and very rarely cancerous. In the second stage of ovarian cancer, it could be observed that the cancer cells shed away from the primary tumour and begin to come out of the ovaries and spread into the pelvic region. These cancerous cells may sometimes grow tumours outside the ovaries in the pelvic region too. These tumours can exert pressure on the nerves in the pelvic region thus inducing severe leg pain in ovarian cancer.
Causes of leg pain in ovarian cancer
Benign ovarian cysts.
Malignant tumours in the pelvic region.
Fibroids exerting pressure on the sciatic nerve.
Ovulation.
Endometriosis.
Period cramps
The above mentioned causes ascertain leg pain as a symptom of ovarian cancer. Although the pain could be something due to other reasons too, there is indeed no harm in checking. If the diagnosis shows a stage 2 ovarian cancer, you will need a careful surgical procedure followed by chemotherapy sessions to get rid of the disease within weeks.

However if you leave it untreated and undiagnosed, various ovarian cancer conditions could worsen and finally reach a stage where they cannot be treated any more. In addition to leg pain, you could also feel a sense of abdominal bloating and abnormal weight gain/loss. Changes in the bladder function and continued nausea are some subtle signs and symptoms of ovarian cancer. If you experience these symptoms, it is always wise to see a doctor and get the condition treated as soon as possible.
Read more articles on Understand Ovarian Cancer