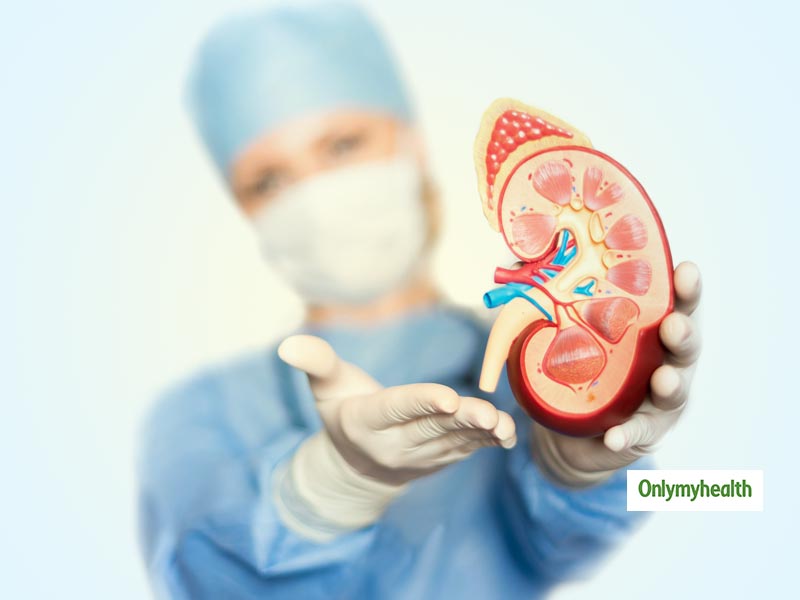 Kidney stones may appear as small as sand grains, but they give pain to the whole body. The stone in the kidney gives difficulty during urination and severe pain. Stones are formed when the mineral is collected together in the urine. There can be many reasons behind its formation, including your diet, or even genetic reasons. Kidney stones are painful and sometimes its pain becomes unbearable. The most common treatment for kidney stones is allopathy (in which it is removed by surgery), but there are some ways in which it is removed without surgery.
In wake of developments in the medical field, kidney stone management was closely studied at Fortis Hospital, Shalimar Bagh which studied the management of kidney stones using state of the art Retrograde Intrarenal Surgery procedure (RIRS). The results – based on the empirical evidence of 274 patients – showed that the RIRS procedure is feasible in the management of large stone burdens like partial and complete staghorn stones with minimal complicacy and morbidity.
About The Study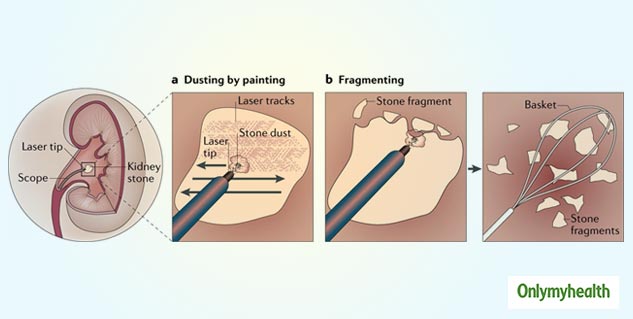 This is the first of its kind global study to be done on the efficacy of RIRS in managing kidney stones measuring 2 to 4 centimetres. This is also the only survey which studied the utility of RIRS in staghorn and multiple stones. More than 98% of the patients who participated in the study opted for RIRS against PCNL. It is now considered as safe, efficacious, reproducible with minimal morbidity and faster recovery. The average time for operation through RIRS was 85 minutes. The average length of stay of patients who underwent RIRS in this study at Fortis Shalimar Bagh was 28 hours. All the patients resumed their regular work-life within 3 days of RIRS.
The study consisted of 274 patients with renal and upper ureteric stones. 185 patients were male and 89 females. Postoperatively, check X-ray KUB (Kidney Urinary bladder region) /USG (Ultrasound) KUB were done, and patient follow-up was done in the outpatient facility and telephonically. Fragment less than 2mm was taken as successful clearance of the kidney. Dr Rajinder Yadav, Director, Department of Urology, Fortis Hospital, Shalimar Bagh, said that 83 patients had a single stone, 96 patients had multiple stones, 54 patients had a partial staghorn stone and 16 patients had complete staghorn stone. He added, "68 patients had less than 1-centimetre stones, 99 patients had stones which were 1 to 2 centimetres and 107 patients had stone sizes which were more than 2 centimetres."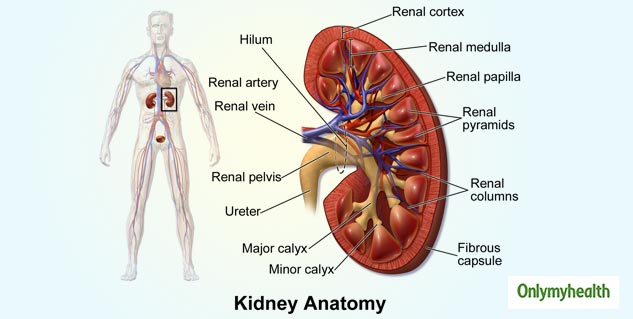 TIPS TO PREVENT THE FORMATION OF KIDNEY STONES
Drink plenty of water
A meta-analysis conducted in 2015 by the National Kidney Foundation found that people who urinate between 2 and 2.5 litres a day are up to 50% less likely to develop kidney stones. One should drink about 8 to 10 glasses (about 2 litres) of water daily to urinate in such quantity. So drink this amount of water daily so that you get more urine and there are no stones.
Avoid high oxalate food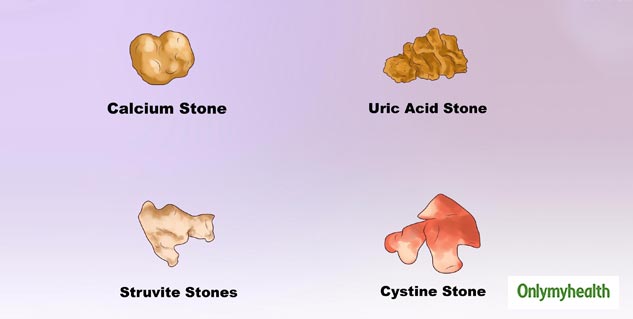 Spinach, beetroot and almonds are foods that increase the level of oxalate in the body. However, the consumption of low oxalate foods such as chocolate and berry in normal amounts is right for your health and does not cause stones.
Also Read: Here's All You Need To Know About The Importance of Hepatitis B Vaccine
Increase lemon intake
The salt citrate found in citric acid acts to reduce calcium and helps prevent stone formation. Some studies have shown that drinking half a cup of lemon juice or two lemon juice in water containing water daily increases urinary citrate and can reduce the risk of kidney stones.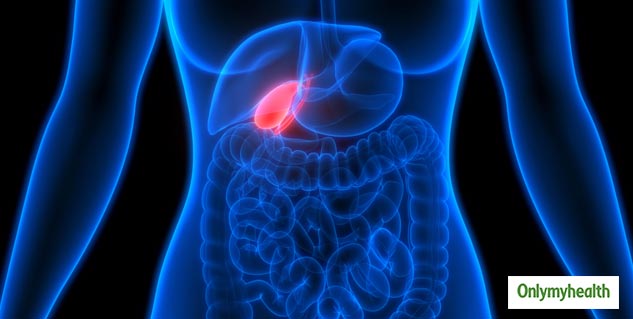 Pay attention to sodium content
High sodium diet can work to increase kidney stones as it increases the amount of calcium in your urine.
Also Read: These 5 Things Can Be A Reason Of Psoriasis Flare-Up
Reduce animal protein intake
Eating more animal protein, such as meat, eggs, and seafood, increases uric acid levels. If you are at risk of getting stoned, then limit the amount of meat consumed from your deli routine, which is not a big task.
Conclusion
Additionally, detection during screening has gone up because of an improvement in health services and diagnostic tools. This is concerning stones which are 2 centimetres in size. Very few studies have been done, concerning RIRS, for stones which were 2 to 4 centimetres.
Read more articles on Other Diseases