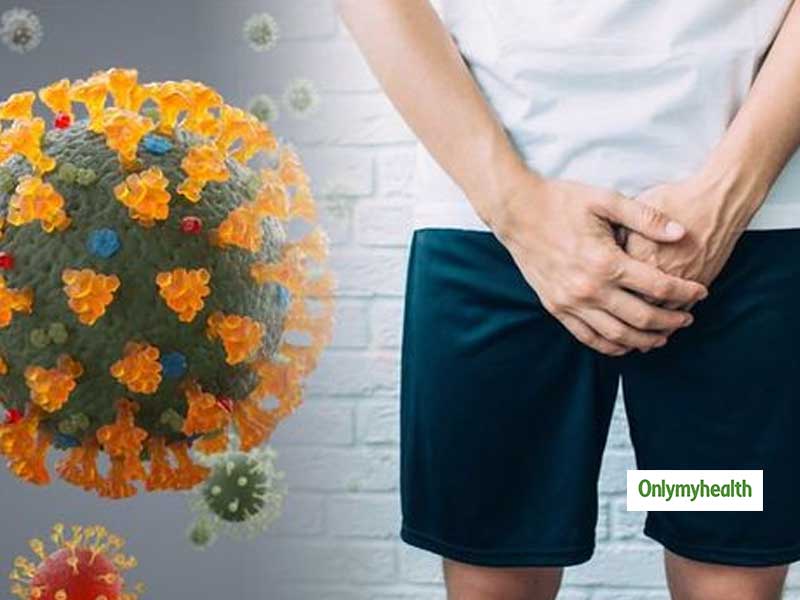 Corona virus has claimed several lives disregarding any differences in society. It affects several functions of our bodies and can be threat to our lives. It is already known to affect our respiratory system and later on the central nervous system but did you know that it can also affect your reproduction system? It is true corona virus infection can even affect your reproduction system which can lead to erectile dysfunction. Let us understand how can COVID-19 affect male reproduction system and cause erectile dysfunction.
What Is Erectile Dysfunction?
It is also called impotence. Erectile dysfunction can be termed as the inability to get and keep his penis firm enough for erection for having sexual intercourse. Having this issue sometimes is not a matter of concern but if erectile dysfunction is a regular issue in your life then it can be a cause of trouble. Erectile dysfunction can occur due to stress, anxiety and relationship issue which can affect your confidence badly. Problems keeping your penis up or getting up can be a sign of underlying health condition that needs to be treated. Erectile dysfunction can also be a risk factor for heart disease, hence addressing this issue is very important.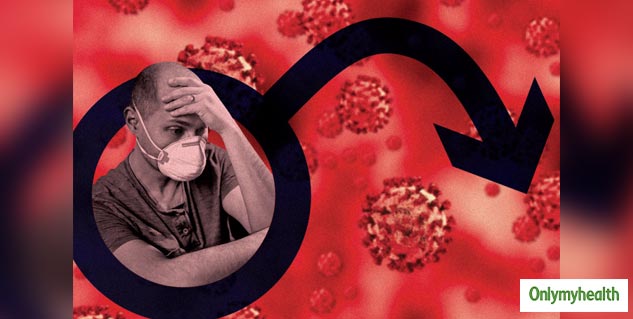 How Can COVID-19 Lead To Erectile Dysfunction?
Dr. Sumeet Nigam, General Physician from Sahara Hospital, Lucknow explains how COVID could affect reproduction system in men. He told that Corona Virus affects the blood vessels and can damage the vessels that supply blood to the reproductive organ. Corona virus particles could reach penile tissue and due to poor circulation of blood in the penis, there are chances of impotency. COVID-19 results in malfunctioning of blood vessels in the reproductive organ and it prevents enough blood to enter penis for an erection. This is majorly caused in patients suffering with moderate or severe COVID infection.
Blood vessels damage is similar to that of any other area like lungs; kidney and brain hence can lead to clog and blockage in the vessels which causes erectile dysfunction to occur. However in many cases the erectile dysfunction is due to presence pre-existing mild symptoms in the person. External factors can also affect the reproductive health of the person.
What Can Be Probable Causes Leading to Erectile Dysfunction?
Heart Disease
Clogged blood vessels
High Blood Pressure
Diabetes
Obesity
Metabolic Syndrome
Parkinson 's disease
Tobacco Use
Multiple sclerosis
Certain medications
Alcohol abuse
Sleep Disorders
Low testosterone
Treatment for prostate cancer or enlarged prostate
Also Read- 5 Effective And Scientifically Proven Ways To Increase Your Sperm Count
Factors Of Erectile Dysfunction Due To COVID-19
1. Vascular Effect- It is a factor leading to heart disease. Vascular system and reproductive system are connected to each other. Hyper-inflammation throughout the body which is a result of COVID infection can affect heart and surrounding muscles. Blood supply in the penis can become blocked or narrowed due to corona virus and worsen the vascular condition.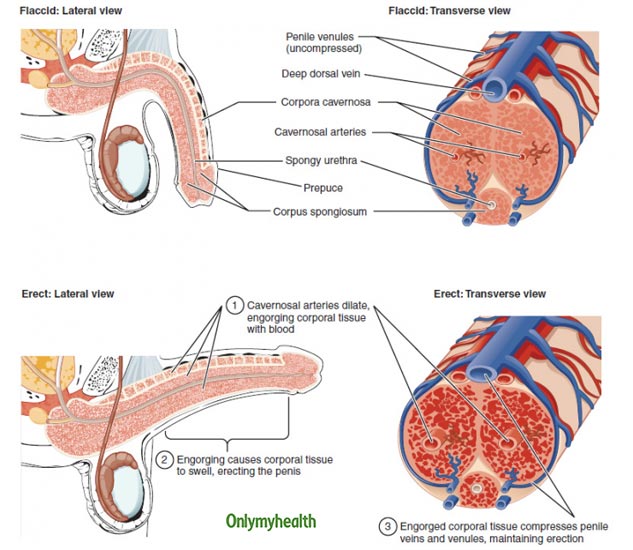 2. Psychological Impact- Sexual health is closely related to mental health. COVID-19 affects our mental health and our ability to think positively. It leads us to stress, anxiety and depression which are closely linked to sexual dysfunction and your performance in bed. Pandemic can cause a psychological impact on your brain which can cause erectile dysfunction in men.
3. Overall Health Deterioration- Erectile dysfunction can also be a factor of underlying health problems. Men with poor health are at greater risk of developing impotence and having a severe condition for prolonged period. It can happen due to severe reaction of COVID-19. Since the plethora of health issues are connected to corona virus, severity of the infection can cause complications to sexual health of the person too.
Age is also an important factor to consider here. People who are younger have less chance of developing erectile dysfunction than elder men. This is for same for COVID and Erectile dysfunction both. Long term effects are however still not known properly.
Symptoms of Erectile Dysfunction
Trouble getting an erection
Trouble keeping an erection
Reduced sexual desire

Prevention of Erectile Dysfunction During COVID-19
Dr. Tanaya, (MBBS, MSc (Oxon)) from Oxford Univeristy gives some inputs on preventing erectile dysfunction during COVID pandemic.
Manage Diabetes, heart disease and other chronic diseases related to risk of COVID-19 and erectile dysfunction.
Stop smoking, illegal drugs and avoid alcohol as much as possible
Exercise regularly to keep your body fit
Go for checkups and medical screening whenever you are in doubt
Take steps to reduce stress
Get help for anxiety, depression and mental conditions
Wear masks and maintain proper hygiene
Also Read- Not Just In Women, Age And Fertility-Related Issues Create Trouble For Men Too
Conclusion
Erectile dysfunction could be a serious issue as it doesn't just brings down confidence in men but can also lead to several other health complications. Corona virus can be a factor affecting the reproductive health of a person. COVID-19 can damage the blood vessels due to which there could be improper blood circulation in penis. This can result to erectile dysfunction, there can be multiple factors affecting the cause. It can lead the person into stress and depression and disturb his mental health. Certain precautions need to be taken in order to maintain health of reproductive organ in males during this pandemic.
Read More Articles On Men's Health