A study revealed that coffee can help you fight obesity. Read on to know how it works.
Can coffee help you fight obesity? It might be a very interesting fact that something as simple as a cup of coffee can help you fight obesity. A lot of people depend on black coffee to lose weight. But is it true that coffee can help you fight obesity?
A recent study revealed that a cup of coffee is helpful in fighting obesity. Not just obesity it can also help you fight diabetes as it stimulates the body's fat-fighting mechanism.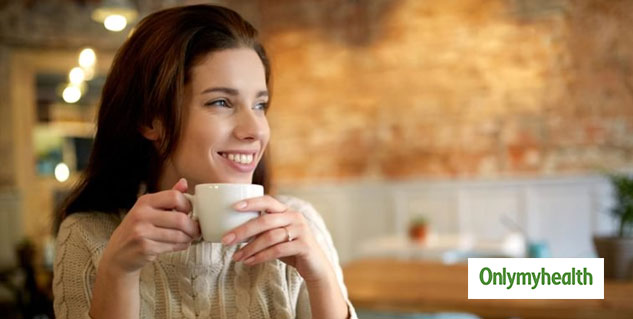 The study was published in the Scientific Reports journal. The study found a component which directly leaves an impact on the 'brown fat'. Brown fat also known as Brown Adipose Tissue (BAT) determines how quickly the body will burn calories as energy. it generates heat by burning calories. Brown fat is the opposite of white fat. White fat contributes to storing extra calories. Therefore, people with lower body mass index have a higher amount of brown fat.
Also read: A Vacation Can Keep Your Heart Healthy Says Study
The researchers started a series of studies with the stem cell to determine the effect of caffeine on brown fat. Once the scientists found the right doe=se, they tried the same on humans to see the results.
Thermal imaging technique was used to determine the effect of coffee on brown fat. The non-invasive technique helped the scientists to locate the brown fat and its ability to produce heat.
"From our previous work, we knew that brown fat is mainly located in the neck region, so we were able to image someone straight after they had a drink to see if the brown fat got hotter," he said.
Also read: Horn On Head From Phone: Youngsters Are Growing Bone On Their Skull Due To Excessive Cellphone Use
"The results were positive and we now need to ascertain that caffeine as one of the ingredients in the coffee is acting as the stimulus or if there's another component helping with the activation of brown fat. We are currently looking at caffeine supplements to test whether the effect is similar," Symonds added.
"Once we have confirmed which component is responsible for this, it could potentially be used as part of a weight management regime or as part of glucose regulation programme to help prevent diabetes," he concluded.
With inputs from IANS.
Read more articles on Health News.