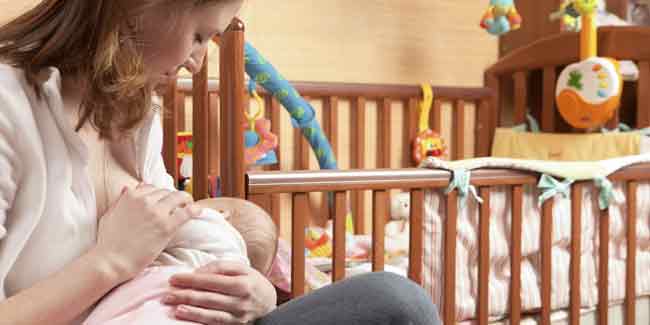 9 in 10 first time mothers face breastfeeding concerns, reveals a study published online in the journal Pediatrics.
A study at the Perinatal Institute at Cincinnati Children's Hospital Medical Center suggests that first time mothers that report early concerns or problems with breastfeeding are about 10 times more likely to abandon breastfeeding within two months. According to the study, 92 percent of new moms reported at least one breastfeeding concern three days after birth.

The foremost concern among first-time mothers (52 percent of mothers) was infant feeding at the breast such as not "latching on" properly. Other breastfeeding troubles included breastfeeding pain (44 percent) and milk quantity (40 percent).

A series of six interviews with 532 first-time mothers, beginning in pregnancy and also at three, seven 14, 30 and 60 days after giving birth were assessed by researchers after they received reports of thousands of breastfeeding problems and concerns.

According to researchers, mothers can meet their breastfeeding goal keeping in mind a two-pronged approach: strengthening protective factors, like prenatal breastfeeding education and peer support, and ensuring that any concerns that do arise are fully addressed with professional lactation support, especially in those first few days at home.

The study has been published online in the journal Pediatrics.



Read more Health News.