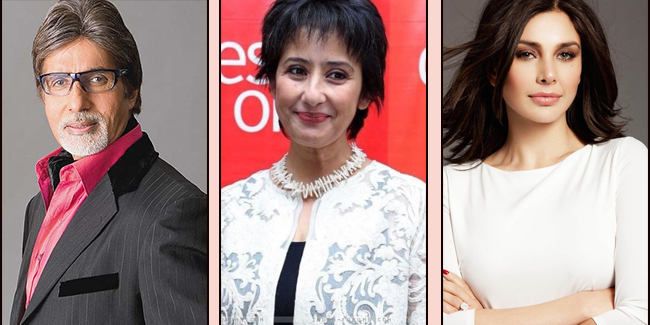 Do you follow your favourite celebs for fashion and looks? Learn about celebrity health struggles that can get you motivated to recover from illnesses.
There won't be a single person who has not idolized a particular celebrity at some point in life. Everything about our favorite celebrities, be it their lifestyle, achievements, fitness and personality, gives us huge inspirational goals. Social platforms like Twitter, Facebook, and Instagram have made things far easier for fans to follow their celebrities. But, the celebrities go through the same problems as any other human would go, we are not talking about the monetary problems but the health problems they have to go through just like anybody else. Take inspiration from the celebrities who have battled fatal illnesses and came out victorious.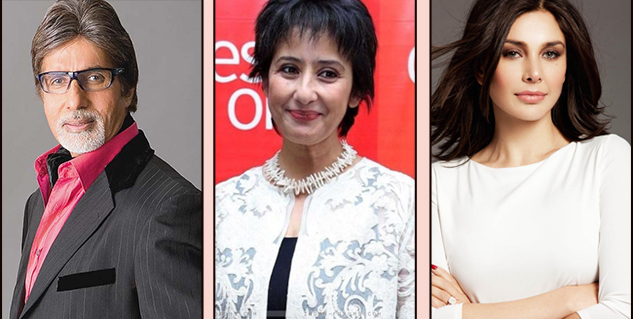 Manisha Koirala: Ovarian cancer
The 45 year old "Dil Se" actress was diagnosed with ovarian cancer in 2012. She underwent the surgery and it was successful. It had been a tough time for her but she did not give up hope. She stayed positive throughout the treatment, which helped her take on the deadly disease. According to her, fighting ovarian cancer has transformed her in many ways and she has now grown to appreciate life. She has been cancer free for almost 2 years now.
Yuvraj Singh: Stage 1 Cancer
Yuvraj singh, a young and successful cricketer, who won million hearts on cricket ground with his six sixes during twenty-twenty world cup 2007 against England. While playing the World Cup in 2011, in which he won the Player of the Tournament award, Yuvraj had bouts of blood vomiting, nausea and breathing issues. After the world cup, he was diagnosed with a cancerous tumour in his left lung (stage 1) and it grew 14 centimeters like a ball over his chest. He went to U.S. for chemotherapy and managed to overcome the cancer. During his time in the U.S., he read Lance Armstrong's biography for motivation and to get his treatment done perfectly. He made his comeback in T20 world cup in 2012 after recovery.
Lisa Ray: Cancer (Multiple Myeloma)
The model turned actress was diagnosed with multiple myeloma, a cancer of plasma cells in the bone marrow, on 23rd June 2009. Since it's a rare disease, in April 2010, Ray announced she was cancer-free but not completely cured. The rare disease is treatable but incurable. While speaking at a breast cancer awareness initiative the actress said cancer has transformed her life in so many ways.
Amitabh Bachchan: Splenic Rupture & Myasthenia Gravis
Every heard of that mega star Amitabh Bachchan's accident where he suffered from splenic rupture during shooting of an action scene for Coolie in July, 1982 and lost a lot of blood. He was pronounced clinically dead but recovered completely after a few months and resumed filming later that year. It was 1984, when another health disaster struck him as he was diagnosed with myasthenia gravis, which made him physically and mentally weak and sent him into depression. However, he showed us why he is a megastar and overcame all the odds.
Saif Ali Khan: Heart Attack
In February 2007, Saif Ali Khan was rushed to Lilavati Hospital after he complained of chest pains. Doctors confirmed that it was a minor heart attack. But the Nawab certainly owned the situation and fought out of it. His heart trouble is hereditary.
Image Source: Getty
Read more articles on Mind body