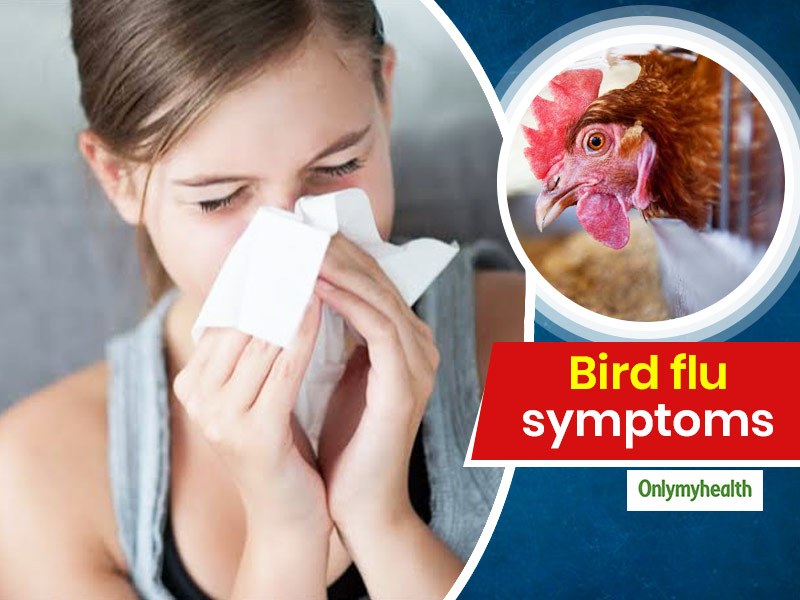 Bird flu or avian flu has started spreading in India. Check out its main symptoms for diagnosis and treatment from an expert. Read on.
Novel Coronavirus took a huge toll all over the world and was responsible for so many deaths last year. And after the COVID-19 spread, another health problem has come our way. Since a few days, there has been reports of a flu called the bird flu or avian flu in our country. This disease has started spreading in some states in India such as Madhya Pradesh, Rajasthan, Maharashtra, Himachal Pradesh and Kerala. This began in December when the news talked about dead birds from the sky in Bhopal and other regions of Madhya Pradesh and Rajasthan. In fact, something similar was experienced by Kerala and Himachal Pradesh as well. On 11th January, the reports of Maharashtra told about 800 chickens down with bird flu. An alert zone has been stated in a ten-kilometre radius in Latur after the report of 200 birds being dead including 130 hens.
Have you thought, what is birth flu or avian flu? It is an influenza virus H5N1 that causes this disease. Bird and humans both can get affected by this flu. Birds are the main cause behind bird flu so far. In this situation, it is being advised not to consume undercooked chicken or eggs. Having undercooked eggs or chicken can make you prone to bird flue and you will fall sick. This virus can spread even if you are present in a contaminated place it due to the consumption of raw meat or eggs. Therefore, do not go anywhere without your mask and sanitizer, and try to stay at home as much as possible. The symptoms of bird flu have not been seen in humans as of now. The Central Government Animal Husbandry and Dairy Department are working together to fight this flu. Onlymyhealth editorial team spoke to Dr. Seema Dhir, Senior Consultant, Internal Medicine, Artemis Hospitals about the symptoms of bird flu.
Bird flu symptoms
Bird flu symptoms differ from one person to other. In fact, bird flu symptoms may seem like any normal flu and you may not realise about this H5N1 infection at first. However, the signs worsen with time and you may experience severe respiratory problems as well. Dr. Seema said, "On the basis of symptoms, it is very unlikely to be able to identify bird flu from other viral respiratory illnesses. Only contact with infected birds can tell us this. Another indicator will be the rapid progression to respiratory complications and even death." According to Dr. Seema, here are the symptoms of bird flu:
1. Cough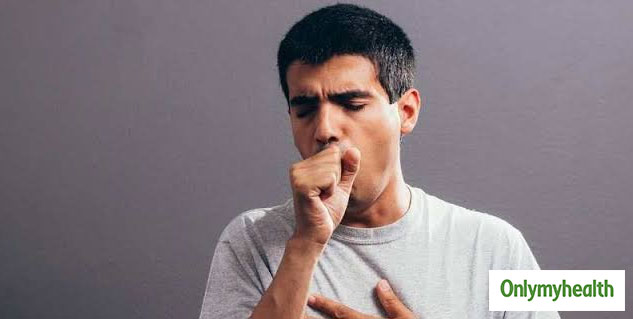 Dry cough is one of the commonest and major symptoms of bird flu in humans. The cough will mostly be dry and nonproductive of sputum or phlegm. This also makes the infection and virus to stay in the body and not flush out. These symptoms start occuring after 2-8 days of exposure. You can take herbal tea or green tea to improve this condition.
2. Diarrhea
Diarrhea, vomitting and nausea is also seen in people that suffer from bird flu infection. You may really need to take care of your diet with this symptom and take the necessary medications as prescribed by the doctor.
Also read: Bird Flu In India: Tips And Precautions To Stay Safe From The Avian Influenza
3. Respiratory difficulties
Respiratory problems do not occur at first but start bothering after a while. In fact, an infected person might realise about the illness after experiencing this bird flu symptom. Moreover, rapid progression of respiratory difficulties can be fatal.
4. Fever
If someone has been affected by bird flu, the fever will always be above 38 C or 100.4 F and not less than that. Therefore, you don't need to panic if your body temperature is less than this. This is one of the most early and common symptoms of this viral infection.
5. Headache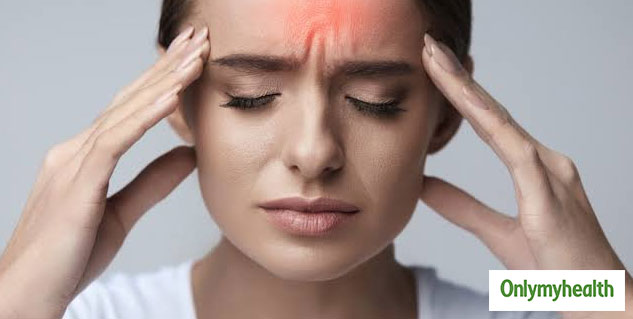 Along with fever, comes headache as well. These symptoms might seem quite generic and like any other simple flu or illness, but if it persists for a long time, you should talk to your doctor. Do not take pain killers everytime you get a headache and always consult your doctor.
6. Muscle pain
Muscle ache or pain may also occur as a sign of being affected by bird flu in humans. This symptom might be difficult to recognise as bird flu, but you need to get checked if it is persistent. The muscle pain might be severe or mild, varying from person to person. And, it might come and go after short periods of time.
7. Malaise
Malaise is somewhat similar to fatigue. It is basically a feeling of sickness and slight discomfort that one feels in an illness. This symptom might come and go from time to time. Therefore, H5N1 infection might also make you malaise.
8. Runny nose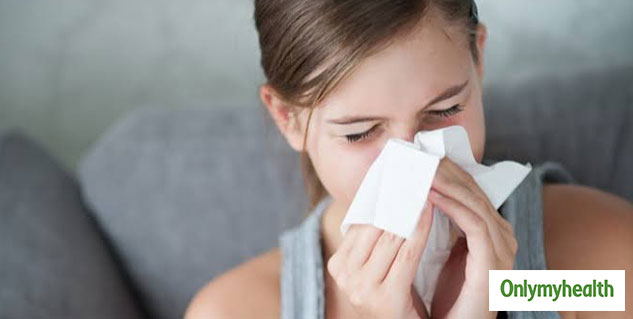 Many people might even develop a runny nose and even sneezing along with dry cough. Cold and cough might seem like normal signs but you have to get checked in such cases too. Your doctor might give you antibiotics to treat this bird flu symptom.
9. Sore throat
Another bird flu symptom is having a sore throat. You can try lukewarm saltwater gargles for improvement in this condition. The scratchy, painful and dry throat can trigger other flu symptoms like cough, cold and fever.
Also read: Is It Safe To Devour Chicken And Eggs During Bird Flu? Learn From Experts
Along with these symptoms, many people might also experience insomnia and conjunctivitis. In fact, this viral infection can progress to pneumonia as well. So, here are some other signs of bird flu that one might experience:
1. Conjunctivitis
Conjunctivitis is seen sometimes in rare cases but is not a common symptoms. This creates inflammation in the white portion of the eyes. Redness and puffy eyes are quite common with this bird flu symptom. Discharge of fluids and inflammation of the inner eyelid is also often seen in people. Certain precautions should be taken, i.e not wearing lenses as it would irritate the eyes even more and cold packs can help you get immediate relief for some time. Resting your eyes can also provide relief.
2. Insomnia
A few cases of bird flu also experience lack or poor quality of sleep. So, patients find it difficult to sleep, and staying asleep for a long time so tiredness can also take over. Sudden change in sleeping habits should definitely be monitored during this time. It can often add to stress and trouble those who are already dealing with depression or anxiety or any kind of sleeping disorder. Best way is to consult a doctor to identify the underlying causes, to get the confirmation about this virus. Taking behavior therapies and some assistance can prove to be helpful. You should take the doctor's prescription for any medication for the same.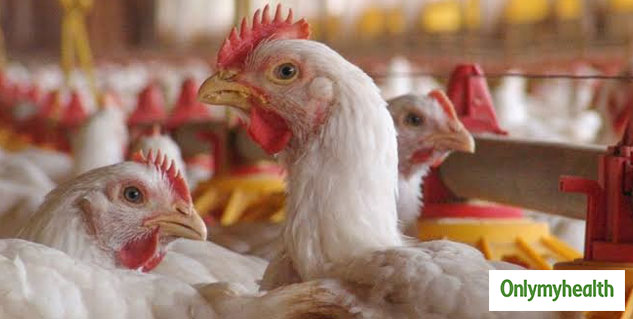 3. Pneumonia
Another rare symptom of bird flu infection is pneumonia. Pneumonia can cause inflammation in the lungs and can even be life threatening. If you are immuno compromised or smoke a lot then you are at a higher risk of catching this virus.
Also read: Bird Flu In India: Tips And Precautions To Stay Safe From The Avian Influenza
Conclusion
So, these were the detailed symptoms of bird flu by Dr. Seema Dhir. If you also experience any of the above listed signs of avian influenza, then you should definitely talk to a physician immediately. According to the Food and Agriculture Organisation along with the World Health Organisation, a statement has been issued to national food safety authorities, saying that chicken and eggs are safe to consume if you cook them properly. Therefore, if you take necessary precautions, then you can prevent yourself from being a target of any spreading disease.
Read more articles on Other diseases