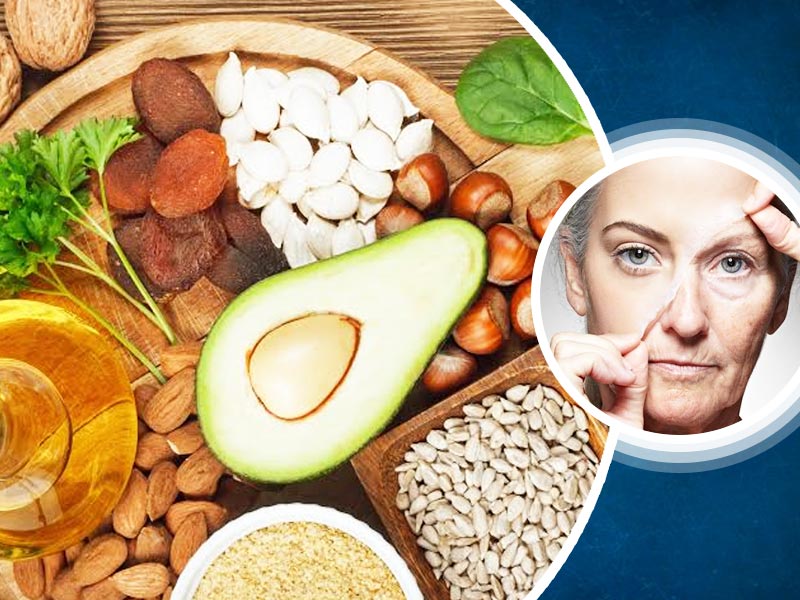 Your skin care regimen should be a major part of your day to day life. There are many vitamin rich skin care products available in the market that can protect your skin against free radical damage, reduce wrinkles and fine lines, and treat hyperpigmentation. Therefore, there is a specific vitamin for each and every skin care problem. One just needs to know which vitamin provides the best beauty benefits and how to consume it. However, there are many natural sources that can provide provide all the vitamins and minerals. Vitamins are important for good skin health and there is a chance that one might already be taking enough of these vitamins through daily diet schedule. And, one should only take vitamin supplements under the guidance of a professional to prevent overdose. Keep reading to know about the different vitamins that provide skin benefits. Onlymyhealth editorial team spoke to Dr. Nivedita Dadu, Founder and Chairman of Dr. Nivedita Dadu Dermatology Clinic, about the best vitamins for skin and their benefits.
Which vitamins benefit your skin?
A healthy and nutritious diet that offers a wide range of important vitamins and minerals are vital for maintaining your hair and skin care regimen. However, since vitamins and nutrients from our diet go into are blood and are also a contribution for our skin, it is essential to take care of the foods you are consuming everyday. According to Dr. Nivedita, ere are the vitamins and their benefits for your skin:
1. Vitamin C
Vitamin C is a vital vitamin for the immune system, which protects us from several diseases and illnesses. In fact, it is also important for good skin health. Vitamin C helps in protecting and keeping the young properties of the skin safe. This protein is even naturally present in your skin to prevent sagging. You can consume and apply vitamin C rich foods on your skin topically. Vitamin C also has skin healing properties. It helps in reducing inflammation and irritation thus improving skin's ability to heal and reduce breakout marks too.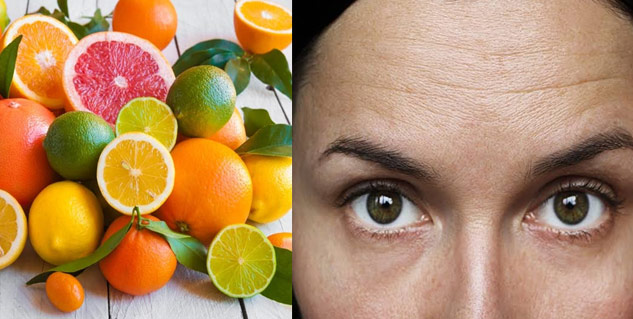 It keeps the skin firm and resilient and slows down the appearance of signs of ageing such as wrinkles and fine lines. As it strengthens the immune system, it protects the body from degeneration and diseases as well.
Vitamin C promotes collagen production when applied on the skin.
The main sources of vitamin C are citrus fruits and green leafy vegetables.
2. Vitamin D
Vitamin D foods are necessary to consume for strong and healthy bones and teeth. Vitamin D is produced in the body when it is getting enough sun exposure. It also helps in the regulation and maintenance of minerals in our blood, including calcium. It helps in absorbing calcium. A vitamin D deficiency can lead to osteoporosis with increasing age. This 'sunshine vitamin' can reduce your risk of acne and helps in synthesising the skin and keeping it active. The main food sources to consume Vitamin D are eggs, fish and dairy products.
Also read: 5 Common Nutritional Deficiencies In Indians
3. Vitamin E
This vitamin is rich in antioxidants, which helps in preserving youthful properties. There are skin care creams with Vitamin E or ingredients that are rich in this Vitamin are easily available in the market, which can reduce fine lines and wrinkles. Vitamin E also helps in reducing hyperpigmentation spots and UV damage to the skin.
Also known as the 'vitality vitamin', vitamin E does not only protect your young skin, but also helps during old age.
It helps in providing oxygen to the tissues and it keeps the skin soft, smooth and firm.
Wheatgerm oil, which is used in many skin care products, is known to be rich in Vitamin E. The good sources of Vitamin E are almonds, green vegetables and sunflower oil.
4. Vitamin A
Vitamin A plays an crucial role in maintaining the youth of the skin, as it contributes towards the process of cell regeneration. The intake of this vitamin is mostly recommended to people who have dry skin. Moreover, it can be used to treat acne in both teenagers and adults. This is the most important vitamin for skin. It is available in form of retinoids, mostly available on prescription only. It is capable of doing all the good to the skin that one may require.
It helps in keeping the skin soft, smooth, active and young.
Vitamin A also helps in making the immune system stronger. It is also an important vitamin for our vision and maintains the texture of your hair.
The main sources of Vitamin A are carrots, papaya and fish.
Also read: Say Hello To Healthy Skin This Festive Season, Says This Cosmetologist
5. B complex vitamins
B complex vitamins are known for promoting good health, including your hair and skin as well. B complex vitamin rich foods restore the health of your hair and are even helpful in slowing down the process of greying of hair. Many experts say that diets that are rich in the B-Complex Vitamins help to treat hair problems such as dandruff and hair damage, and improving hair growth and controlling hair loss. It also helps in producing healthy new skin cells. B complex vitamin is found in wholegrains, fruits, vegetables and yogurt.
This vitamin is the most underrated one but has miraculous benefits for skin.
It helps in improving skin barrier by accelerating the ceramide and fatty acid production which are the most
important components of the skin barrier. This is how it locks the moisture and keeps irritants away from skin.
It shrinks open pores and reduces pigmentation as well.
In oily skin it reduces sebum production and oiliness of skin by preventing the glands from going into overdrive.
Thus, prevents severe acne especially papules and pustules.
Read more articles on Skin care