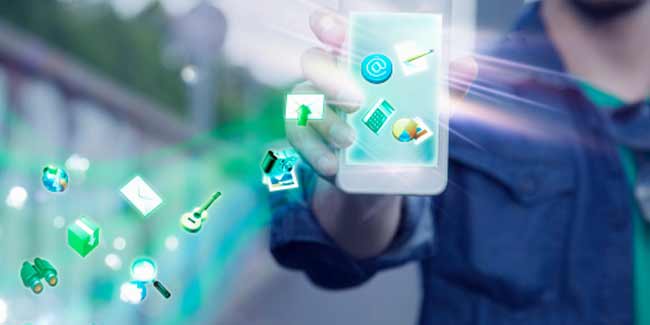 Let us bridge the gap between your inactivity and health by telling you about the best and free apps for walking. They can change the way you look and feel.
Modern lifestyle has taken from us more than it has given. One such thing that we have given up to be advanced, is the habit of walking. We drive to the office and college, sit through work and classes; lay on couch over the weekend to watch back-to-back episodes of our missed television programs and ask even our closest take-away corner to deliver food at our place. Wow, we rarely walk!

In an effort to pro­mote phys­ical activity across ages, smart­phone and tablet appli­ca­tions are rapidly emerging and stand to improve a variety of health out­comes. These apps for walking distance not only encourage us to get up and walk but also track our steps.




Let us bridge the gap between your inactivity and health by telling you about the best and free apps for walking.
Moves
It costs $3 on iOS, and is free on Android. Its design and display is simple yet colourful. A colourful circle counts your steps daily. More the number of your steps, bigger the circle and easier glance at your performance.

A graphic tells you the place where you took the steps, and whether you took them while walking or running. Tapping the place icon in the infographic will give you a more detailed map.
As you swipe across the display, it takes you to data from previous days. It can also show you the amount of calories you have burned. It is easy to calculate how far you've walked in total with the help of this app- the figure may often surprise you because you may churn out a mile or so inside your own home.

That's not all. Notifications by Moves remind you to make an extra effort on a particular day. However, there could be a hiccup or two associated with the app; like it could mistake skiing with cycling and could think you were running while you actually were walking. But you can always manually correct the activity type. In its newest version, the app has more than 60 extra activity types, but most are not automatically recognized and must be chosen by hand.
Map My Walk
This walking app is free on iOS and Android. A similar free app for iOS and Android that measures walks in more detail is Map My Walk. The design of the app is elegant, making it simple to use even though it contains many options and presents a lot of data.

For example, the app tracks your location by GPS, it wirelessly syncs with popular heart rate monitors and will speak out loud to prompt you as you walk on your progress. You may like its extra data because it may help you keep on top of your walking regimen.
Runtastic Pedometer
Again a free app on iOS and Android; this popular fitness appbrand Runtastic also offers the free Runtastic Pedometer app on Android and iOS. It's similar in terms of function and interface to Map My Walk, without the location-tracking system. The interface is plain, and this sort of no-nonsense look may appeal.

Through this app, you can tag each day's data with a little icon to say how you felt or what the weather was like, but the Spartan look of the app doesn't appeal many.

Apps for walking distance like this help you to make sure that you walk more than 10,000 steps a day. This number of steps is generally considered to help you keep fit and burn off a few extra calories, you'll definitely notice that it has helped how you look and feel.

The same smartphones that often keep us sitting down can also encourage us to get up and walk more by tracking our steps. So, choose your favourite and download it right away.

Image courtesy: Image 1: Getty Images, Image 2: www.moves-app.com Image 3: lh5.ggpht.com Image 4: lh3.ggpht.com

Read more articles on Health Apps.