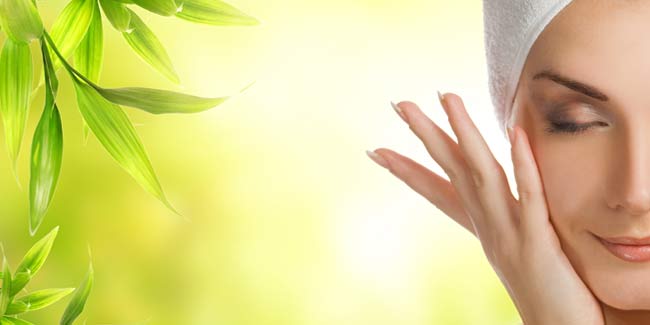 Acne may leave your skin with noticeable scars. The acne scars – light or severely dark – can be treated with home remedies.


Acne scarring occurs either when one picks pimples repeatedly or during the acne healing process. If acne is severe, it is more likely to cause scarring. You can make your own anti-scar treatment, for both new and old acne scars.

Below are some effective homemade solutions to help replenish your skin and promote a more even skin tone.

# Ice treatment

One of the most effective acne scar treatments can come right from your own freezer. To make acne marks less noticeable, you need to hold ice cubes against your face for 10 minutes.
Take three to four ice cubes and put them in a plastic bag.
Hold the ice pack bag against one cheek (a site where you have acne scars) for 10 minutes.
If you have acne scar on the other side, switch the ice pack bag to the other cheek and keep it there for 10 minutes.
Repeat it daily.

# Orange peel, turmeric and coconut oil treatment


Wash the affected skin and pat dry.
If you have oily skin, use a mild cleanser to gently cleanse the area.
Make a mixture of dried orange peel and turmeric with your hands.
Directly pour coconut oil over the mixture.
Apply a layer of the mixture over the acne scars using your fingertips.
Rinse your face with warm water and pat dry gently.

# Facial mask of honey, lemon, yoghurt and egg white


Combine 2 tablespoons of honey with 3 tablespoons of lemon juice.
Add to it 2 tablespoons of yogurt.
Beat one egg white and add the mixture thoroughly until ingredients are combined.
Pour the paste into a clean container
Apply a generous layer of the paste after washing your face.
Before rinsing your face, let the paste dry.
You can preserve and use the mixture for a week.

# Tea seed oil

Tea seed oil can help repair skin by stimulating cell growth and fading acne scars gradually. Rub a few drops onto areas affected by acne scars two times a day. Just make sure that the oil is completely absorbed when you rub it.


Other Important Tips

To prevent any scarring from worsening, make sure you wash your skin three-four times a day, use sunscreen and avoid prolonged exposure to sunlight. Intake of antioxidants or vitamin-E rich foods also help combat acne scars. So, incorporate leafy green vegetables, almonds, fresh berries, apples and kidney bean in your diet. Moreover, you must avoid foods with refined sugar as they can trigger skin inflammation and make scars worse.

If you think acne scarring is severe and worsening, consult health care professional immediately. There are multiple surgical treatments for acne scarring including laser surgery, injections and incisions.
Read more articles on Acne.