There are several types of diet that are very popular among people. Among these diets intermittent fasting is one of the most adopted dietary plans by Indians. However there is a loophole in every fasting diet plan which remains unknown to majority of people. This is what kind of food should you have after taking this fasting diet plan. It is important to regulate the flow of energy and to maintain adequate levels of nutrients for proper growth. Hence today we will be discussing about types of food a person needs to take while breaking a fast. Also we will learn about some tips to maintain a mindful dieting plan by expert.
Why is Diet Important?
Diet is considered an integral part of the nutritional aspect of growth, without proper nutrition body will be unable to work properly. In addition to this, food provides fuel for the body that enables it to perform most of the tasks. Diet also needs to be taken according to the body type of the person and how a person wants to be. Fasting in some regions is also a religious event for an occasion and hence it has been followed from a long while. Therefore it becomes important to provide right meal to break your fast in order to remain healthy.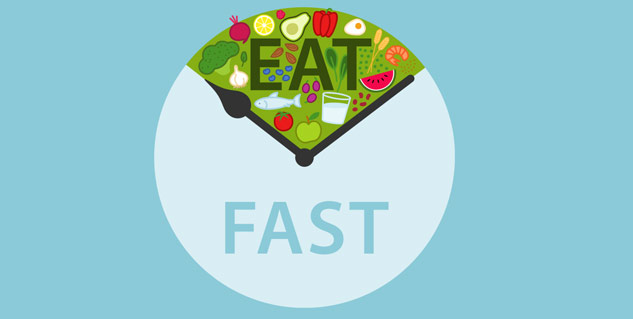 What Are Benefits of Fasting?
Fasting has many benefits as well if performed in right manner. As a matter of fact, fasting has been done from many decades and is said to relax the body, improve health and provide longevity to the body. Apart from this, dieting also focuses on losing weight and increasing life of the organs present in the body.
There have been variety of fasting methods now but majorly it can be categorised into two types, long fasting and short fasting. According to these types we will be discussing about the food a person needs to consume.
Also Read- Eating Habits To Inculcate In Your Child For Healthy Life
Foods to break a Long Fast
According to Nutritionist Ms. Shilpa Singh from Fatima Hospital, Lucknow, long fasts restrict energy intake from food present in body to the fats available. As a result of this process, the metabolism changes and slows down in such a way that it switches to fat and ketones for energy production.
In time you start eating after a long while, mostly many hours or days, then the glucose levels increases. Therefore you should have less refined carbohydrates, complex foods, proteins, fibre and lots to vitamins to meet the nutrition demand of the body.
You also need to be careful about when to eat and when not to because the body clock functions in a certain way. Hence it becomes important to regulate your body clock and eat at similar time intervals to enhance weight loss, metabolism and reduce risk of chronic illness.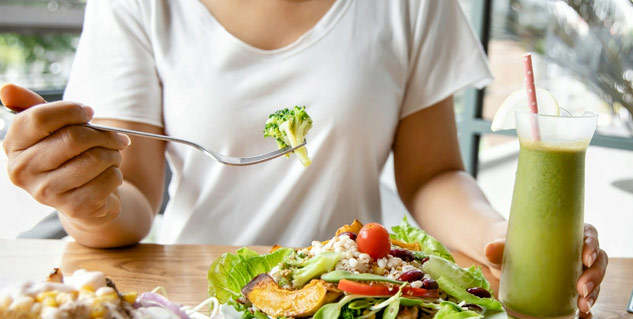 Foods to Break a Short Fast
Short fasts such as intermittent fasting, time restricted fasting needs a different dietary plan than others. This is because you are eating at a constant level and there is not a sudden need to nutrients to boost energy. Hence the foods given after short fasts need to be more fulfilling, less in calories and high in fibre, etc.
Short fasting should be broke by eating foods rich in proteins, vitamin A,E and K, Vitamin B12, fibres and plenty of minerals. This keeps the body hydrated for fasting period and consumes most of the energy provided by nutrients to perform task. Also in this type of fasting, body just needs to burn some extra fats from the body; hence excess carbs are not much required.
Also Read- 8 Methods To Increase Body Movement Without Actually Working Out
Tips for Mindful Fasting
For short fasting-
Short fasting should not be more than 16 hours and fast should be kept in overnight aspect.
You need to limit your number of calories while eating after fast
Mediterranean diet is more suitable for weight loss considering short fasting regime
Try to have plenty of water during the fasting period to avoid dehydration of the body.
Refrain from taking supplements that could cause sudden increase in glucose levels and affect your body in a negative way.

For Long Fasting-
Always be under supervision of a nutrition expert while opting for long fasting schedules
Be on a good fluid diet while you are on fasting period, allow yourself to take plenty of water, fresh juice and some soups.
While you are on fasting for long periods, the calorie intake should be around 200-250 per day.
Do not get into long fasting if you are on your periods, taking medication, breastfeeding or pregnant.
While breaking the fast try to have some simple light food first to restart your metabolic process, do not have heavy carbohydrate meals
After breaking your fast, your consumption for first day should be 800-100 calories and then 1600 calories the other day.
Be aware of your health, if you feel any unusual symptoms, talk to a doctor and break your fast if necessary.
Picture Credits- pixabay.com