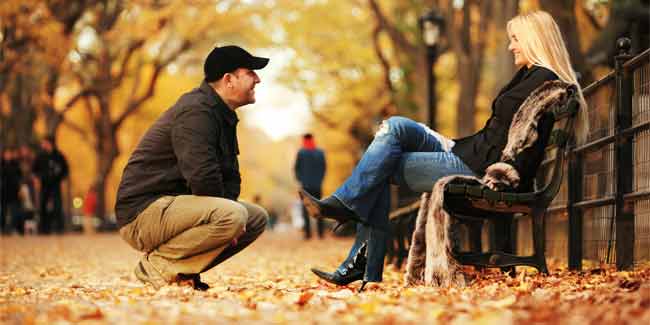 Dating is a difficult game to play, and women are usually ahead in this game. But if you aren't already then take some tips and be sure to save your date.
Women have a frail for dating; they like to take a tour of the dating world unless they find their Mr. Right. In the process they sure do gather a lot of experience; they tend to love some more than the others, some unfortunate cases are where they run for their lives, while some sad cases are when they get scratched out from their date's timeline. The last case is particularly interesting, what could be the reason for this debacle? How could he have dumped you and set sail for another shore?

[Read: Dating Dos and Don'ts for Women]

Here are some tips that you will need for dating if you want to make things right.

Be Independent

Do you know why he started to date you in first place? He liked the independent you who did her own thing. Do not make your man the center of your universe, yes that can happen but give it some good amount of time. This is because he will lose interest in you; the idea is to let him trail behind you. But this should be subtle, do not overdo it or you may become the most hated person of the year for him. All this talk is just to say that you should create some space for yourself when in a relationship.

The Commitment Scare

Most men are afraid to commit, they see this scare crow in front of their woman of interest and hardly likes to indulge in a serious relationship. While this is true, you should also know that they need some time to decide, so do not jump on him and proclaim your love. Just make sure that you let him know about your presence in his life and that is enough for now. Making your presence felt in his life will automatically turn him softer and will make him think about you. He will then weigh his options and by the blessing of the almighty will finally figure out that being in a relationship is not all that bad after all. Having said this you should understand that by making your presence felt doesn't mean you should be stalking him day in and day out. Just take it easy.

[Read: How to Spot a man who won't Commit]

No Hasty Decisions

When dating be careful not to get hooked right at the first date, even if he confesses his love and pours it all out. Tell him that you need some time. Therefore, get to know him well before you jump to conclusions; don't let him feel that you are hooked to him from the first date onwards. This will make him think whether you do this with every Tom, Dick and Harry. You wanting to be in a relationship with one particular person is quite different from you just wanting to be in a relationship. The latter would mean that you could do with anyone, if there was Tom instead of your guy then Tom would have to bear your confessions of love. Not a good start lady.

Don't always be the First to Get in Touch

By being the first one to get in touch you are ruining a lot of things. Let the man be the first one to do so most times, or else he will start to take you lightly. If the woman is constantly calling, texting, e-mailing and the likes then this doesn't leave the man much room to do anything. You should never do the mistake of never calling your man, if you are dating someone it is only right to call him or get in touch. Try and let your man do all the asking out in the early stages, men find it fun, don't ruin it for him!

Be Respectful and Kind

A real man would like his woman to be respectful and kind, being brash and nosy is no good. A woman is a picture of a mother and a man would like you to be a kind and courteous lady. If you arrive 2 hours late with a nonchalant look on the face then god bless you. Try and be as sincere as you can, this will definitely turn your man on. It is a simple trick, you are a woman, play your role.

Dating is a difficult game to play and while you are at it you should be able to master it.

Read more articles on Dating Tips