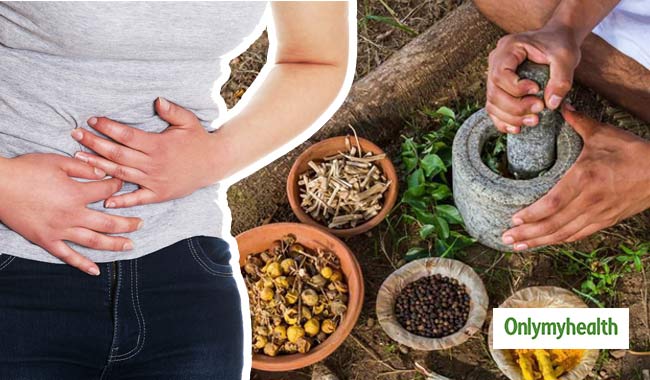 An upset stomach can consume all your energy and leave you feeling exhausted and dehydrated apart from affecting your social life. During this World Nutrition Week, we discuss the health of one of the most important systems that control absorption and assimilation of food and its conversion into energy.
Ayurveda, one of the most ancient healing and wellness systems of the world, offers a plethora of secrets to manage digestive disorders using natural herbs and practices. Not just that, it also offers a unique understanding of what affects digestion and what can make it better.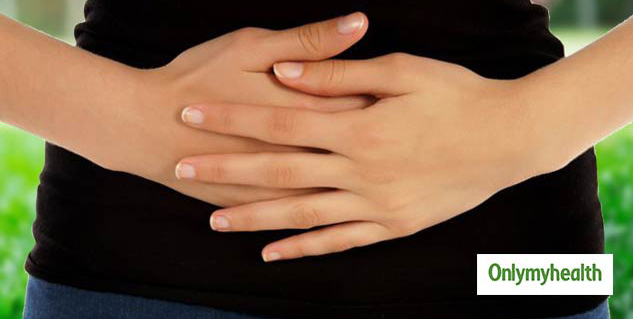 Also read: 8 Causes for Indigestion Revealed!
Being aware of a few rudiments of digestion can take you a long way in that direction. Food is one of the primary fuels that run the body. The interplay of ingestion, digestion, absorption, assimilation and metabolism of food in health and disease are significantly affected by psychological mechanisms as well as by the bio-fire (Agni).
Agni
This Agni refers to the universal principle of transformation in all its forms. The primary function of Agni in a human being is digestion, absorption, assimilation and transformation of food and sensation into energy, yielding nutrition, knowledge and understanding.
Agni is vital for visual perception, regulation of temperature, skin luster, confidence, courage, enthusiasm, laughter, mental clarity, intelligence, reasoning capacity and the production and utilization of prana in respiration and cellular breathing. Agni maintains the flow of cellular communication, gives patience, provides strength and maintains lifespan and vitality.
Without Agni, it would be impossible to digest any food or sensory experience. Within us, this Agni is primarily known as jathara agni, the digestive fire. Food is digested by this agni (heat/fire) within us just as it is cooked by agni outside.
According to Āyurveda, there are four possible states of agni, reflecting our constitutional makeup and imbalances. These are sama (balanced metabolism), vishama (variable metabolism), tīkshna (hypermetabolism) and manda (slow metabolism). Factors such as unhealthy lifestyle, inappropriate diet, and repressed.
emotions can cause one or more doshas to become aggravated. This soon disturbs agni, with the result that food cannot be properly digested. In fact, the key to a healthy agni is the intake of easily digested, fresh, lightly cooked, compatible foods eaten consciously at appropriate times.
Āma
Any of these imbalanced states of agni improperly digests the food and this undigested food is sticky in nature and improperly affects tissues, causing weakness. This sticky improperly digested food is called āma. Due to its sticky nature, it blocks the channels of the body, vitiates dos+ as, contaminates tissues, imbalances body functions and cause diseases. It builds up toxins in the physiology and can cause blockages in the arteries, joints and other vital organs.
The presence of āma in the system leads to fatigue and a feeling of heaviness. It may induce constipation, indigestion, flatulence, diarrhea, bad breath, perverted taste and mental confusion. Increased problem leads to high cholesterol, candida, diabetes, acute constipation and many other ailments.
Āma blocks access to energy, liveliness and intelligence. It is considered the result of an improper functioning of agni, which also leads to physical and mental problems. This is where home remedies come in handy. They are easily accessible and help cure the disease.
Home Remedies for Indigestion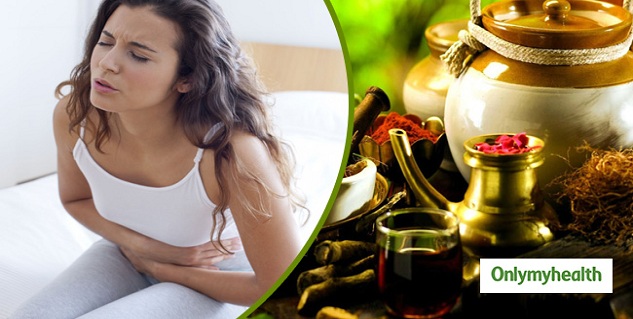 Also read: Is Your Digestive System Making You sick?
Mix 3 gm finely chopped ginger, half lime juice, and 1 gm black salt and consume this concoction half an hour before meals. Drinking this regularly can improve digestion within 3-7 days. If the other ingredients are not available, drinking black salt (1 gm) with can help
Mix ajowan seeds (ajwain seeds) and black salt in warm water can be prepared. This should be sipped immediately after meals. Take this once a day or if required repeat after lunch and dinner
If you're feeling heavy and bloated when you wake up in the morning, skip breakfast and drink as much warm water as possible. For dinner, eat khichadi (an overcooked mix of moong (green gram) pulses and rice, cooked in a good amount of water). This will help you get rid of indigestion
Cut a lime into half and fill it with rock salt. Lick this before meals. It works as a good appetizer. Many believe that lime is acidic in nature, but the potassium present in lime neutralises the acid in the body
Indigestion can at times cause acid reflux. Acid reflux is the result of inadequate secretion of digestive juices which may result from drinking too much water with meals. Water dilutes the digestive juices. The best cure for this is Jamun (Jambul). 5 to 10 jamuns chewed properly after meals can bring great relief from indigestion. Eating Papaya also helps in this condition
With inputs from Dr. Nisha Manikantan's bestselling 'Ayurveda Simplified' and Dr. Ravi Parashar's 'Gharelu Nuskhe'.
Read more articles on Ayurveda.
For more related articles, download OnlymyHealth app.