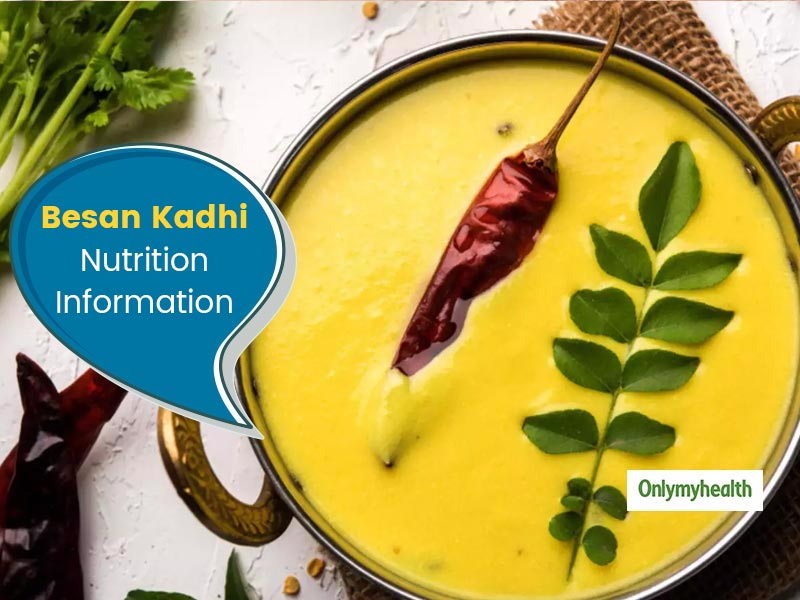 Gram Flour Gravy Calories: Usually, we seek for food that is good for your health. One such food is Besan Kadhi, which helps keep you healthy and aids in weight loss. By the way, gram flour curry is considered a promising and nutritious meal in several North Indians homes. Not only this, but Besan Ki Kadhi is also liked by many for its distinct taste and aroma. Gram flour curry is also rich in many nutritious ingredients for you, such as protein, calcium, phosphorus and many vitamins & minerals. Besan Kadhi helps you improve your overall development along with physical functions. So if you too like to eat Kadhi, then here are some of its benefits.
Besan Kadhi Health Benefits
Weight Loss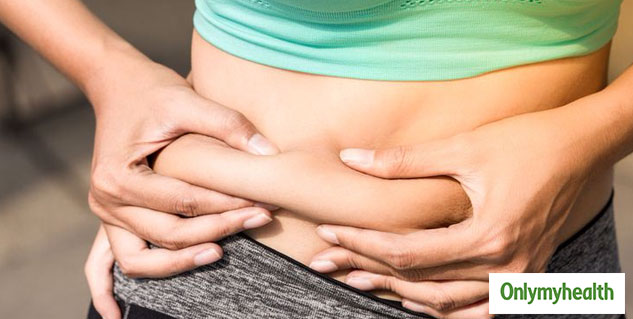 Often people who try to lose weight think before eating anything. In such a situation, if you are also on a Weight Loss Mission, then make Kadhi. Gram flour is included as the main ingredient in gram flour curry, and gram powder has much better fat and protein than whole wheat flour. This complex is rich in carbohydrates as well as folate and low glycemic index. Because of which it helps in reducing weight and helps in boosting your immunity. Not only this, but it is also good for your heart.
Also Read: Beauty Benefits of Besan for All Skin Types
Suitable for high blood pressure and high blood sugar
Besan Kadhi contains magnesium and low glycemic index, which can help control your blood pressure and blood sugar. Magnesium relaxes your muscles and helps maintain heart health. At the same time, the phosphorus present in it helps in regulating the lipid mechanism. Besides, the low glycemic index is considered an ideal diet for diabetic patients.
Also Watch: Gram flour (besan) face pack for different skin types
Improves Digestion
It is very healthy for you to consume gram flour curry in any season. Do you know that it also betters your digestion? Yes, because it contains good bacteria, which are suitable for the intestine and help to keep it healthy and helps maintain gut flora. It improves nutrient absorption because of which it helps in improving digestion.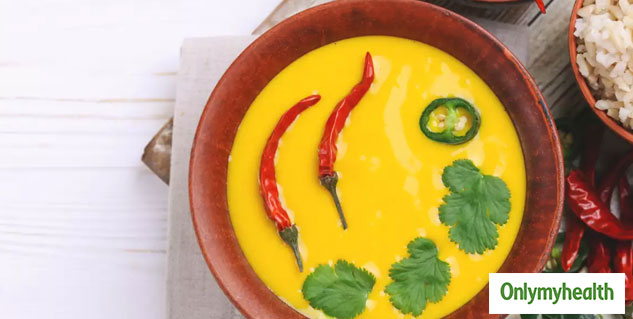 Good For Pregnant Women
Gram flour curry can be a complete diet for pregnant women because it contains plenty of essential nutrients like folate, vitamin B6 and iron. Because of which it helps in the development of the child and reduces the chances of miscarriage or other childbirth problems by nourishing the body of the woman.
Helpful in increasing haemoglobin: Besan Kadhi is the best food for anaemic patients, i.e. those who are frail. As gram flour curry is rich in iron and protein, it is also known as an ideal combo to increase your haemoglobin. So you can enjoy the hot curry of gram flour every season.
Radiant Skin and Lustrous Hair: Besan is rich in anti-oxidants and anti-inflammatory properties. It helps remove problems of your face, such as bits of help in reducing pimples, black spots and hair problems. Here's how you can learn to make some besan face packs with the help of video.
So, next time whenever you get to eat kadhi, eat it without hesitation and enjoy.
Read more articles on Weight Management