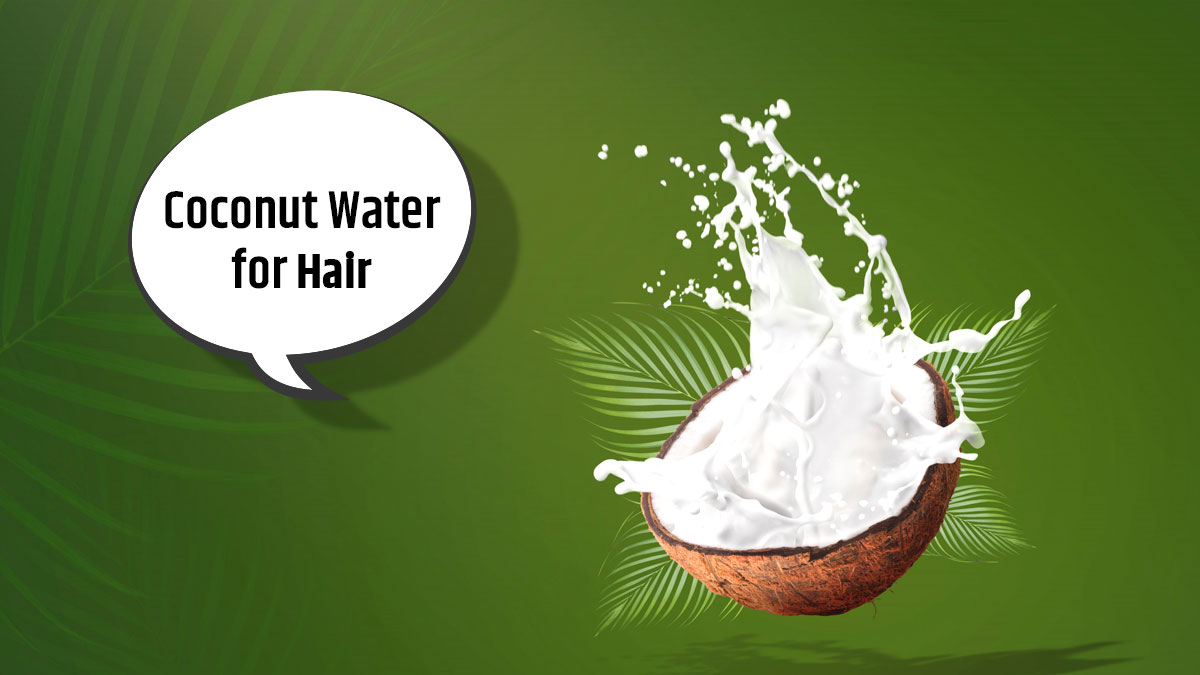 Coconut water- the ultimate refreshing drink to instantly energize the body. This is probably the first impression of coconut water on all of us, right? Coconut is an amazing fruit whose milk, water and flesh everything is healthy and useful. But not just for consumption but also topical use. Yes, coconut water is more than just a beverage as you can use it for hair care. It is beneficial for most of the hair issues and you can use it differently to tackle different problems. Scroll down to read benefits of coconut water for hair and how you can use it.
Coconut Water for Hair Benefits
In case you don't know, coconut water is great for hair because of the nutrients it possesses. Apart from drinking it, you can also use it as a topical solution to hair problems. Let us tell you coconut water for hair benefits first.
Moisturizes hair
Coconut water is the ultimate hydrating drink that can increase hydration in your scalp and hair. It has fatty acids and lauric acid that provides moisture to your dry scalp and hair. If your hair feel dry and dull, you must increase your intake of coconut water and use it to wash your hair after shampoo.
Also Read: Is Coconut Water Good For Diabetes? Expert Answers
Reduces dandruff
If you are combating dandruff, itchy and flaky scalp problem, you can find respite with coconut water. Its high antioxidant content helps in repairing damages hair cells and nourishing the roots. Applying coconut water on hair would moisturize your scalp to get rid of dandruff over time.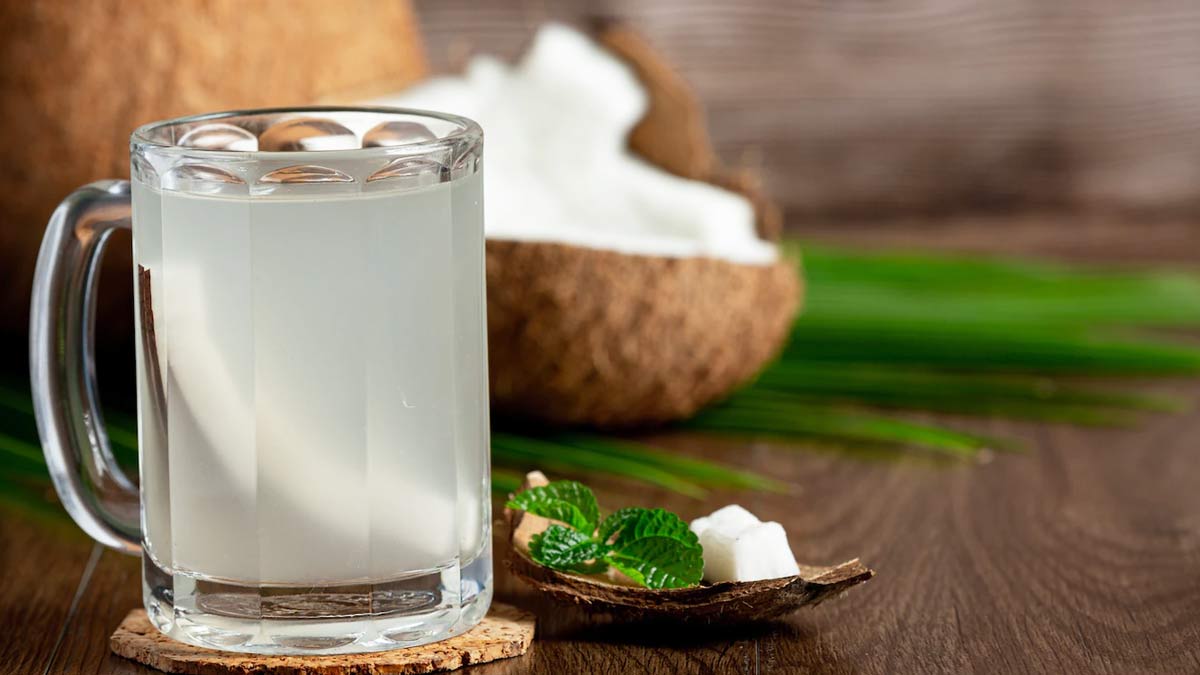 Coconut water for hair growth
Yes, using coconut water on hair can promote hair growth. The reason behind this is because it hydrates hair, nourishes the follicles and eliminates bacteria from the scalp. Overall, these help in increasing hair growth.
Thicker and stronger hair
Having weak and fragile hair that are prone to breakage can cause hair loss over time. To prevent that, you can use coconut water and its products. This promotes cell growth, stimulates blood circulation and provides essential nutrients to make follicles strong. In a nutshell, coconut water fortifies hair strength.
Also Read: How To Make Hair Oil at Home? Checkout 4 Easy Ways To Make Homemade Hair Oil
Makes hair silkier
Frizzy and dry hair can be easily tamed with coconut water. This is a moisturizing ingredient that helps in smoothing hair and softening them. Regular use of coconut water on hair can make them silky and smooth.
Tips To Use Coconut Water For Hair
Here is how to use coconut water for different hair concerns and in different ways.
Coconut water rinse
One of the best and easiest ways to use coconut water is by rinsing your hair with it. Simply get some coconut water and rinse your hair with it. Shampoo your hair with an organic shampoo and wash your hair. Now, rinse your hair with coconut water and let it dry.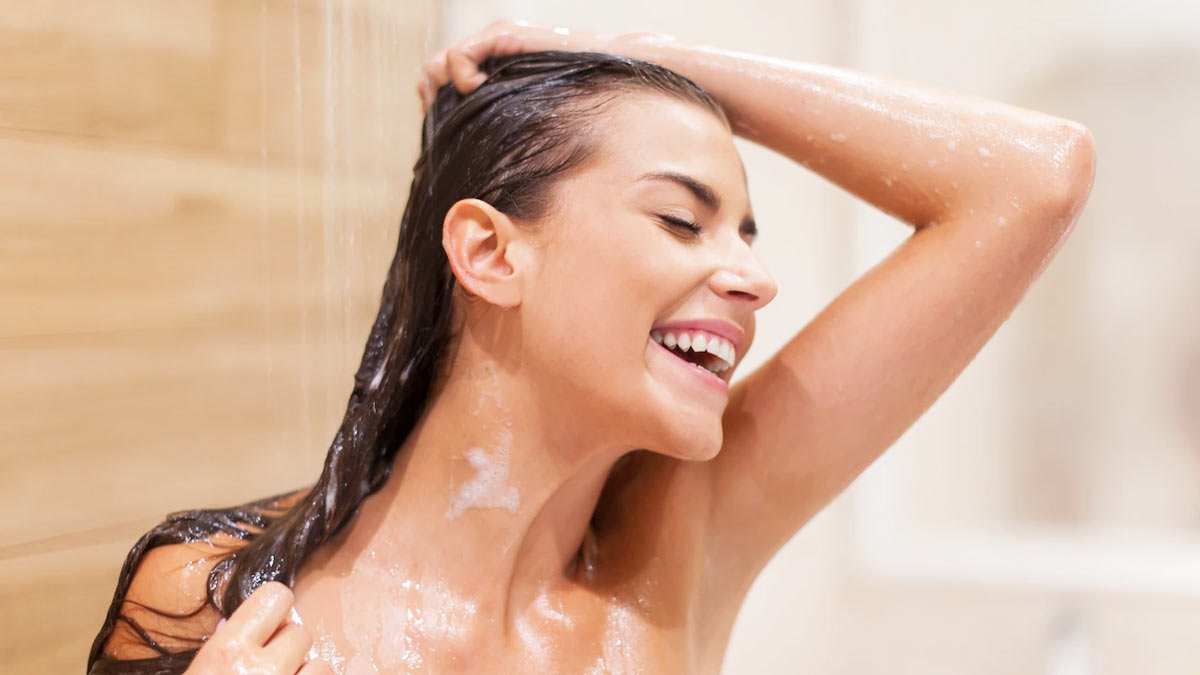 Coconut water hair pack
Another amazing way to get nourishment of coconut water is by making a hair mask. Here is how to make one at home:
In a bowl, add mashed bananas.
Add a teaspoon of yogurt and add coconut water to it.
Make a smooth paste, not too thick not too runny.
Apply this all over your hair and leave it for 20 minutes.
Now, wash your hair with a natural, chemical-free shampoo.
Coconut water massage
Massaging coconut water to your scalp twice or thrice a week is really helpful in nourishing your hair. It is the best way to give all the nutrients to your scalp and hair. This can be done at any time of the day. For best results, do this before going to bed to allow overnight repairing. Alternatively, you can also mix some coconut oil to coconut water and use this as a massaging oil.
Conclusion
Summing it up, coconut water is extremely beneficial for your hair. Using it topically along with drinking one coconut water daily can help in fixing most of the hair problems with ease.
Image credits- freepik