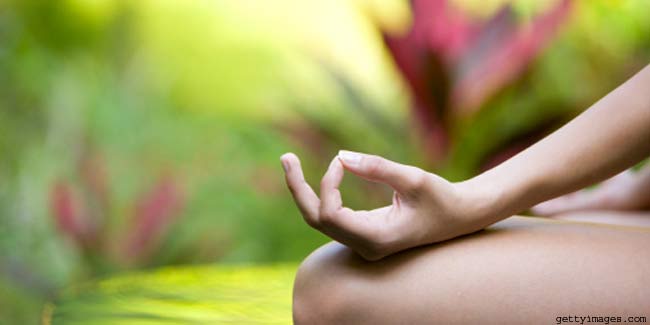 On one hand there is the constant drive for money and all that we conspire to achieve it and on the other hand, there is the futility of our efforts to keep healthy.
A hectic lifestyle, increasing stress levels, poor eating habits and many more disorders of our lifestyle press on the fact that attainment of healthy, happy being is just too far a dram to reach. But, nature has in copious abundance solutions for our everyday problems. Naturopathy is one such blessing in disguise. Roll out of your bed and discover the many benefits it has. But, if you are too lazy right now, presenting below is a list of naturopathy's benefits.

For those who do not know what naturopathy is: it is a method by which the elements of nature are used to treat diseases. Experts in the field of naturopathy believe that diseases occur when there is an imbalance in the five elements of nature, namely, water, fire, sky, air and earth. While the popularity of surgery and drugs has taken over the importance of these elements of the universe, here is a closer look at their amazing ability to restore order in the body.
It Fights the Root Cause
Unlike most medications, naturopathy declares war against the root cause of the problem and not just the symptom. For instance, if you are diagnosed with severe cough, at a naturopathy session you would learn to fight the trigger and not just how the cough can be treated.
Has No Side-effects
With surgeries and drugs, a person runs the risk of developing multiple other complications and discomfort. For instance, if you have had a surgery recently, you perhaps are dealing with acute pain at the operated site with inflammation and a high risk of infection. But, with naturopathy, you have dropped any chances of surviving a side-effect or trauma post usage.
It improves overall Wellness
Naturopathy does not end with the restoration of the body to normal health. In fact, post treatment, you dig deeper into an air of physical and emotional wellness. Now, who would not want that, especially with most diseases taking a turn back in the form of relapse.
Is Safe for Children
There are certain treatment options that doctors recommend children against trial. But, naturopathy is one that they would only be happy to have the children explore the intricacies of. Naturopathy is the perfect solution for any health trouble that a child or adult may suffer from.

Naturopathy brings us all many steps closer to nature just how all of us wish to be with the least threat of any complication on our way to being physically and mentally fit.
Read more articles on Naturopathy.