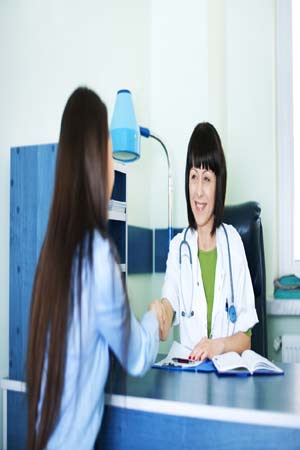 The sedentary lifestyle, junk food and high fat diet have tremendously increased the rate of obesity worldwide. Women who have had multiple pregnancies are also frequently obese with a lot of abdominal fat.
Calorie restricted diet and regular exercises can help you to improve your shape and health. But it may not be always possible to lose excessive accumulated fat by diet and regular exercises. And certain fat deposits like those in the abdomen, hips and thighs are more difficult to get rid off than others. Even after weight loss you may continue to have unwanted fat and bulges in abdomen, hips or thighs.
Liposuction can help you. It removes fat cells permanently and the body can be sculpted back into shape. Liposuction will not help you to lose weight. Some weight loss does occur after liposuction but the surgery is not done for weight loss. Liposuction is not a substitute for dieting and exercise, but it can help to remove fat from areas that don't respond to traditional weight-loss methods.
Liposuction can be done to remove unwanted fat from abdomen, hips, buttocks, thighs, knees, upper arms, chin, cheeks and neck. There have been several advances and new refinements in technique of liposuction in the last few years.
Good Candidates for Liposuction
People with normal-weight and firm, elastic skin who have pockets of excess fat in certain areas are good candidates for liposuction. You overall health must be good and you should be psychologically stable and realistic in your expectations. If your expectations are realistic then you are good candidate for it. Liposuction reduces fat and can enhance your appearance and self confidence. But remember that you will be he same person and it won't necessarily change your looks. Age is not a major consideration, but the results of surgery are better in younger people who have better skin elasticity and tone. The risks of complications are higher in people with medical problems such as diabetes, significant heart or lung disease, or poor blood circulation.
Planning Your Surgery
Your surgeon will take a detailed history, evaluate your health, and assess the extent of fat deposits and the condition of your skin. Inform your doctor if you smoke, or are on any long-term medications. Discuss with your doctor about your expectations from the procedure. Your doctor will decide the type of surgery that is appropriate for you based on the extent of your fat deposit and tone of skin.


The Surgery
Follow your doctor's instructions regarding eating and drinking, smoking, and medications before and after surgery. This will minimize the risk of complications. Your doctor will do some blood tests and if required CXR and ECG before the surgery.
Local anesthesia is usually given for doing liposuction if only a small amount of fat needs to be removed from a limited number of sites. If a more extensive procedure is being done regional anesthesia may be considered. General anesthesia, is preferred if large volume of fat is to be removed.
Time taken for surgery varies based on amount of fat that has to be removed, the number of sites from which fat is removed, the type of anesthesia and the technique used.
The liposuction techniques that are used are
Suction Assisted Lipectomy (SAL) the standard and time tested technique for doing liposuction.
Ultrasound Assisted Lipectomy (UAL) a newer method that needs lesser effort from the surgeon and probably has less amount of blood loss.
After the surgery you will have to wear a custom made pressure garment/corset (made of Lycra and cotton) daily 24...

Read more articles on Body Surgeries