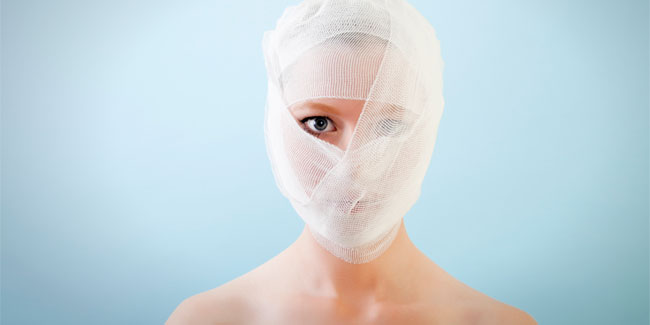 Have you ever thought of increasing your biceps with the help of plastic surgery? Or would you like to shorten the length of your toe? These are some very extreme cosmetic surgeries people are opting for.
Ever thought how it would look on you if you got a couple of millimetres off your toe? Or wondered what if you could add some inches to those biceps? Have you ever wanted a bigger, better butt? Without having to work out and exercise, of course. Well, guess what, if you're quirky enough and have deep enough pockets, a cosmetic surgeon can help with all these. Welcome to the age of extreme cosmetic surgery!
Toe shortening procedure
The most surprising procedure that actually exists and is carried out (more in the west than in India) is that of toe shortening. According to doctors quoted in online journals, women who feel unhappy with the toes that they were born with find it worth their while to go in for surgery to get – yes, you guessed it – a shortening of their toes. But doctors in India are quick to point out that most extreme cosmetic procedures are a result of a skewed and highly negative self image. The common term used to describe people with such a condition of wanting the absolute "perfect" body is BDD (body dysmorphic disorder), which causes people to notice every tiny flaw in their body and want to fix them.
Implants in the biceps
While procedures like tummy tucks and rhinoplasty (nose jobs) are becoming fairly common thanks to our movie stars who rediscovered fame because of their size zero figures and flaw-fixing nose jobs, extreme surgeries like implants in the biceps are not so common yet. Says Delhi-based twenty-something, Sadhna Nagpal, "I've considered getting a nose job, because I feel my nose is really weird, but I can't imagine why anyone would want implants in their biceps! Are they even safe?" Her query is important. According to Delhi-based independent medical practitioner Dr. Arpanaa Kumar, "It is unlikely that doctors will recommend a procedure such as bicep implants. There is always the risk of infection, and even nerve or muscle damage."
"Fix everything and make me perfect"
Extreme cosmetic surgery does not necessarily mean obscure and unheard of procedures. Some people come in to the doctor's office wanting to fix everything that they believe is not 'perfect' about them. Says Dr. Kumar, "when our celebrities make statements like what God doesn't give you, a doctor can, it encourages people to try and fix everything they feel is not beautiful about them. My friend knew a woman who wanted to enhance her bosom, get a nose job, and even chemically lighten her skin. So many procedures on one person are not just extreme but also extremely unsafe."

Cosmetic surgeries are fine to an extent, but if you go over the top with it and try extreme procedures you might land yourself in trouble.

Read more on Body Surgeries