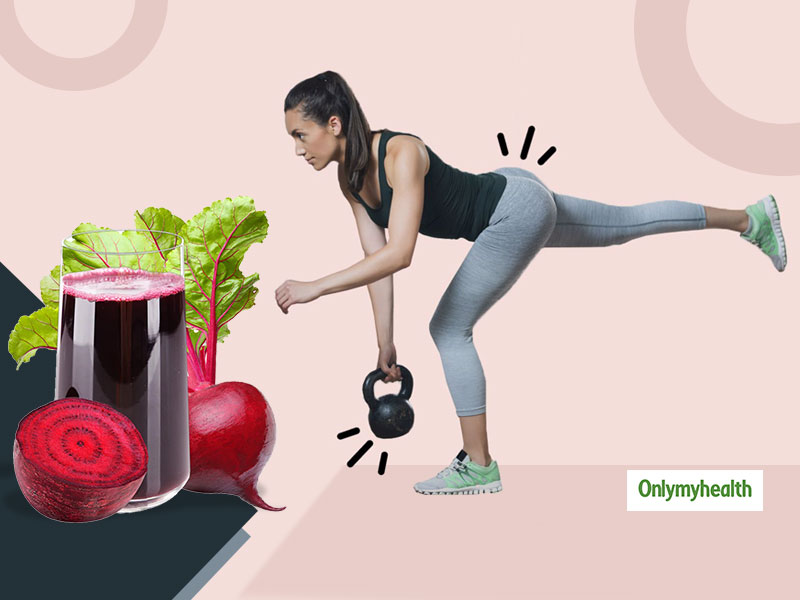 Post-workout recovery drink for weight loss: Most people are worried about what things should be consumed before and after the workout (going to the gym) so that they remain both fit and healthy. Did you know that shake and juice can be consumed before and after workouts? Beet juice is considered a superfood or "super juice" because it can improve athletic performance, control blood pressure, and increase blood flow. Beetroot juice, rich in iron, magnesium, folate and antioxidant properties, is a great post-workout drink. Today we are assuring you about the benefits of drinking beet juice post-workout.
Slowdowns the progression of dementia: According to a study, nitrates may help improve slow cognitive decline and increase blood flow to the brain in older people. After participators consumed beetroot juice, their mind MRIs showed raised blood flow in the frontal lobes (associated with cognitive behaviour and thinking). The potential of a high-nitrate diet to help slow or prevent dementia is promising.
Improves stamina: According to a study, drinking beetroot juice boosts physical performance and increases plasma nitrate levels. During the investigation, trained cyclists improved their 10-kilometre time trial by approximately 12 seconds after drinking 2 cups of beetroot juice daily (while reducing the maximum oxygen output).
Lowers blood pressure: Beetroot juice helps lower your blood pressure. Researchers found that people who consumed eight ounces of beetroot juice daily lowered both diastolic and systolic blood pressure. Nitrates in beetroot juice convert nitric acid in the blood that helps widen and relax blood vessels.
Prevents cancer: Beetroots get their vibrant colour from betalains (water-soluble antioxidants). According to a study, betalains have chemo-preventive abilities against some cancer cell lines. Betalains are free radical scavengers that help destroy unstable cells in the body.
Improves muscle power: Results of a study suggest advantages of nitrates in beet juice. The research showed that people with heart failure experienced a 13 per cent increase in muscle power 2 hours after drinking beetroot juice.
Maintains healthy weight: Beetroot juice has virtually no fat and is low in calories. For your morning smoothie, it is an excellent option to give you energy and nutrient boost (as you start your day).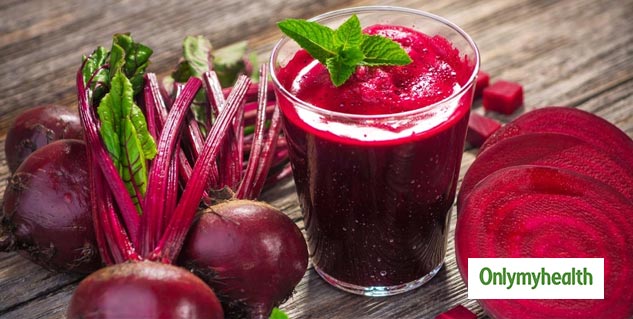 Research On Beetroot Juice
According to research accompanied by the University of Northumbria in England, drinking beetroot juice help muscles recover faster than any other food item. The study was conducted on 20 people who were divided into 3 groups. One group consumed 250 ml beet juice, another 125 ml and a third was given a placebo. Participants took this juice at an interval of 24 to 48 hours after jumping 100 times. In the research findings, it was found that the group which took the highest dose of beet juice, healed rapidly. Research has found that beet juice contains nitric oxide, which helps in healing the muscles faster and even reduces inflammation. Researchers also claimed that you could easily take beet juice after a workout. It has also revealed that drinking this juice before a marathon can help you to run faster.
Read more articles on Healthy Diet