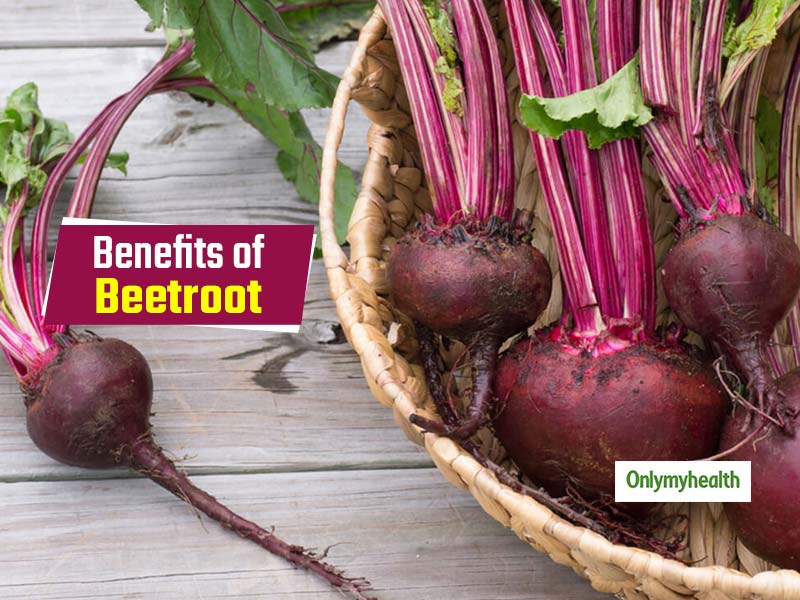 Beetroot benefits for weight loss: Beets are popular among the category of functional foods. There are multiple varieties of beets available such as striped, gold, albino and many more but the most commonly used beets in India are red beetroot and their leaves. It is a good source of fiber, folic acid, vitamin C, potassium and phytochemical /bioactive compounds like ascorbic acid, carotenoids, phenolic acids, betalains, and flavonoids. It is no doubt low in calories with a moderate glycemic index which is beneficial in weight loss.
Beetroot is one vegetable with multiple benefits: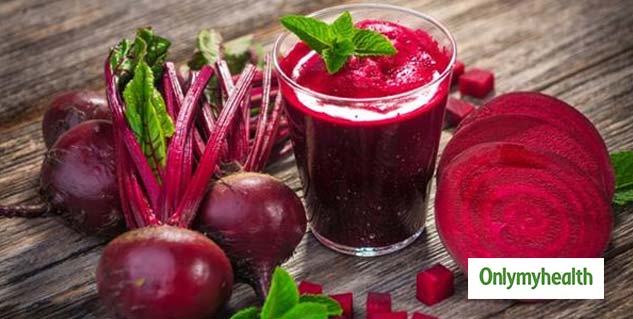 1 serving(100g) of beetroot provides(Indian Food composition tables T.Longvah et al 2017)):
READ: Workout Schedule for Women Trying to Gain Weight
Calories: 36kcal
Protein: 1.9 g
Fat: 0.1 g
Fiber: 3.3 grams
Vitamin C: 5.2mg
Folate: 97.3mcg
Potassium: 306mg
Iron: 0.7mg
Buy NAMDHARI'S FRESH Beet Root (250)
Effective in achieving weight loss
Beets are low in calories, with high water content and with a combination of both soluble and insoluble fiber which helps in managing your weight that gives a feeling of fullness. Include 1 serving (100g) of cooked beets with almost 3g of fiber that helps in regular bowel movement and manages your weight.
READ: Tackling the Sedentary Lifestyle: 64% of Indians Say They Don't Exercise
Controls your blood pressure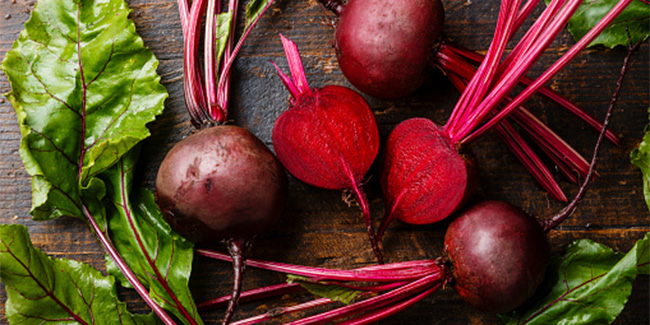 Obesity is associated with the risk of high blood pressure. In human studies to date, beetroot supplementation has been reported to reduce blood pressure and the risk of heart disease due to the presence of nitrates and potassium. (Tom Clifford et al 2015). Further, more research data is necessary to prove safe and the recommended amount to prescribe.
Although nitrates help in improving your exercise performance that you choose to do during your weight loss regime, experimental studies are available to prove that its anti-inflammatory properties which fight against cancer forming cells in your body also improves immunity due to vitamin C, averts stress and improves blood flow to your brain.
It is a rich source of folate vegetable which is vital for women two months prior to planned pregnancy for tissue growth and also helps in preventing birth defects in infants.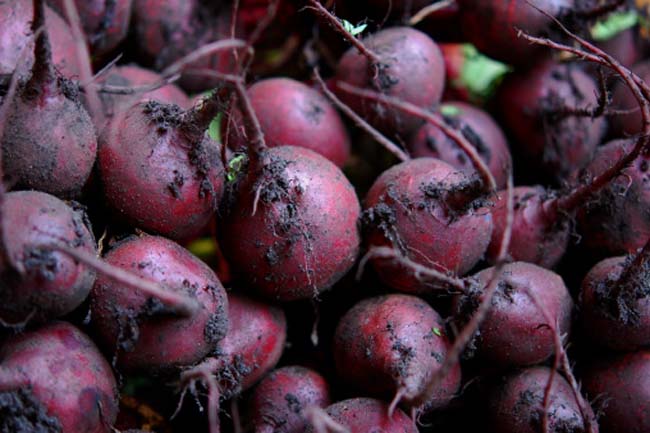 Include them in various recipes such as beetroot Palya /raitha/rasam/chutney regularly in your diet and balance with other vegetables too to prevent adverse effects of excessive intake of beets.
Note: Do not overdo eating beets without seeking any personalized advice from your Dietitian /Doctor. Adverse effects of beets include oral rashes if consumed raw, can spike your sugar levels if consumed in excess, beet leaves are a rich source of oxalates, binds calcium and make it unavailable for your body to absorb, increases the risk of kidney stones. Beets are high in FODMAP which increases the symptoms of bloating and abdominal pain in those suffering from Irritable Bowel Syndrome (IBS).
(With inputs from Ms. Edwina Raj. She is a Senior Dietician in Aster CMI Hospital)
Read more articles on Weight Management