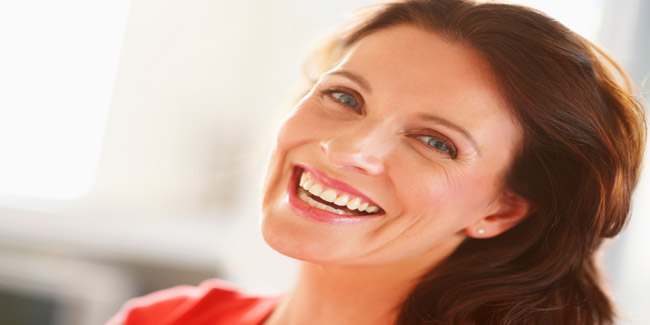 A bright smile takes years off your appearence besides giving your confidence a BIG boost. Learn how to remove stains from teeth by banishing a few foods.
For the most of us, there is one simple reason why we take care of our teeth and gums – sparkling, bright smile. We all wish for white smiles, don't we? And, why? A bright smile takes years off your appearence besides giving your confidence a BIG boost.
To keep your teeth ever shinning, it is important to steer clear of certain foods that can damage them. But, what if your teeth have already started losing their colour? Save heart because here are some foods that must be banished to keep the teeth white.
Coffee
Caffeinated beverages are acidic in nature and because of their dark colour, they can stick on to the tooth enamel. If coffee is your favourite drink, you can lessen the staining effect by adding some extra spoonfuls of milk to it.
Black Tea

Black tea is as rich as red wine in stain-promoting tannins. According to dental experts, tea puts you at greater risk of staining your teeth because the former is loaded with tannins. A study at the New York University School of Dentistry suggested that tea's pretty aggressive stainer but herbal, green and white teas are less likely to stain your teeth.
Carbonated Drinks

Are you one of those who have a can of carbonated drink on their desk all the time that you sip all day long? Truth be told, it can take away that smile you are so proud of! Carbonated drinks such as colas can cause significant staining. Even those drinks that are just slightly acidic in nature can promote staining of teeth.
Wine

Owing to the presence of chromogens and tannins, red wine can stain teeth. A study at the New York University School of Dentistry suggested that teeth previously exposed to wine stained more easily than a set that was exposed more recently. Want to remove stains from your teeth? Decrease wine consumption or stop it all together.
Citrus Fruits

Citrus fruits are healthy for you in many ways, but not so good when they meet your teeth. Fruits, particularly grapefruit, pomegranates and lemon, are so acidic that they can erode tooth enamel over time. But, considering that you cannot ignore to regularly have citrus fruits for a healthy body, one safe strategy is to eat them and immediately swish mouth. Also, do not forget to brush and floss at least twice a day.
Sauces

Tomato sauce, soy sauce and other collared sauces do add taste in your food but they also have a significant staining potential.
Sweets

Hard candies, chewing gums and other sweets often have teeth-staining agents. These sweets play a minor role in teeth staining but they can cause irreversible staining when consumed regularly.
How to Remove Stains from Teeth



First and foremost thing to do for 'how to whiten stained teeth' is to keep your teeth clean. That means daily brushing, at least twice a day.
Stained teeth look worse around the edges. Floss your teeth two times every week to remove plaque (a layer of bacteria and food debris). Cleaning plaque by flossing also helps you fight stain.
You need to quit smoking for a more attractive smile.
Getting cosmetic cleaning done is another way to remove stains from your teeth. If your teeth stain easily, visit your dentist for a cosmetic cleaning.
Read more articles on Dental Health.