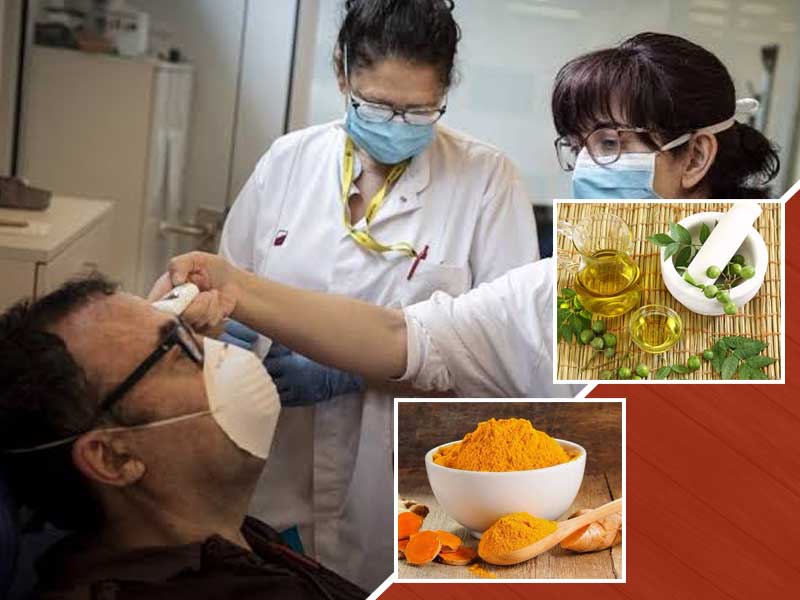 Black and white fungal infections are found during or post covid in patients, when specific steroids are prescribed or during oxygen therapy treatment. The fungus is highly likely to have an impact on diabetic patients and elderly people, which starts from the nose gradually spreading to the eyes and lungs. This fungus is mostly found on vegetables and fruits that are decaying. If this black fungus grabs on to the mucus membrane and starts spreading, it can be very dangerous for the human body. According to observations in in global countries such as the US, U.K, that people mostly stay indoors during winters, which results in a closed environment which can also be one of the major causes of black fungus.
According to a research, black fungus can be treated using two ways, first one through specific detox under an expert's guidance to completely eliminate the disease from its root cause and second is to boost the immune system through home remedies naturally to prevent and fight the infection. Certain patterns have been seen like most of the patients who developed this infection are going through complications like diabetes, organ failure, mainly kidney and heart, or cancer. As per Ayurveda, there are some natural ingredients that can make up for effective home remedies to treat the symptoms of black fungus. Onlymyhealth editorial team spoke to Dr. Smita Naram, Co-Founder of Ayushakti, about the treatment of black fungal infection through Ayurveda.
Ayurveda for black fungus treatment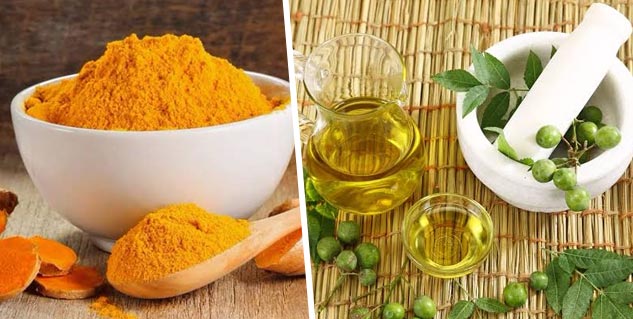 Amid the rise in Black fungus cases in India, there are some remedies that one should be aware about. Most fungal infections are not that serious but black fungus is severe and rare, but it seems to get triggered by COVID-19. Ayurveda suggests some home remedies and natural herbal solution to boost the immune system and combat this infection. Anti-fungal might not always work and can even lead to side-effects as per researches. According to Dr. One can try this home remedy recipe:
Ingredients:
1 teaspoon Gudici powder
1 tea spoon tinospora cordifolia powder
1 tea spoon Neem
1 tea spoon Turmeric powder
Water
Method:
Take 1 teaspoon Gudici powder + 1 tea spoon tinospora cordifolia powder + 1 tea spoon Neem + 1 tea spoon Turmeric powder and half glass of water, mix it well and have it atleast thrice a day.
Along with this, if one is having external symptoms of black fungus on the nose, then they can try this home remedy:
Ingredients:
Neem oil
Chalmogra oil
Sesame oil
Method:
Apply neem oil, chalmogra oil and sesame oil in equal portions on the externally affected area of the nose atleast 5-6 times a day. This will result in a visible reduction in black fungus within a matter of 4- 5 days.
Black fungus symptoms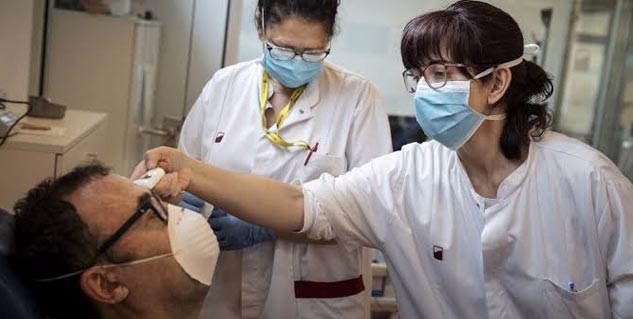 The symptoms of black fungal infection vary depending on which part of the body is getting affected. In most cases, the fungus affects sinuses, lungs, and the brain. The common symptoms of black fungus are:
Congestion
Blackish or bloody nasal discharge Blackish discolouration over the nose or palate
Blurred or double vision along with pain (if eyes are affected)
Shortness of breath, cough and chest pain (if the lungs are affected)
Fever
Headache
Blood vomit
So, this is the Ayurvedic treatment for black fungus by Dr. Smita Naram. Black fungal infection can occur due to the severe complications of Covid and can prove to be fatal. COVID-19 weakens the immunity of human body which puts some patients at a higher risk of getting this infection. The above mentioned natural remedies can surely help in treating this disease and we hope to get over these challenging times soon.
Read more articles on Ayurveda