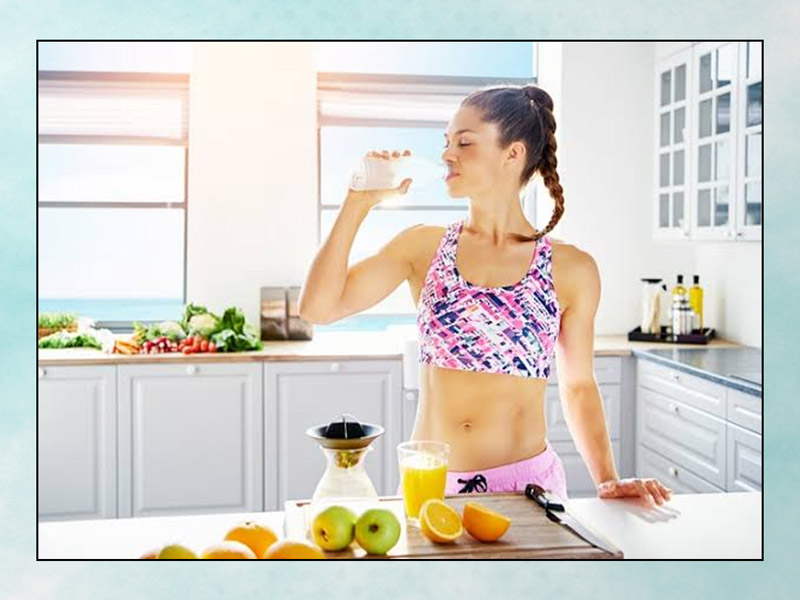 Ayurveda or ayurvedic medicine has shows its magic in the health world time and again. This traditional healing is a solution for many acute illnesses and chronic health conditions as well. In fact, several Ayurvedic ingredients can also be consumed to promote overall health and well being. Regular detox and cleansing is important for the body and that's when Ayurveda can also come in the picture.
Detox diets mainly help in eliminating toxins from the body, improving overall health and in losing weight too. There is a definite need for a detox once in a while for people who have a busy lifestyle and consume unhealthy foods. In a wider review, Ayurvedic detox diet has a lot of health benefits. Onlymyhealth editorial team spoke to Dr. M Mufeeq, Ayurveda Sanjivni clinic, Shakarpur, about the ayurvedic foods and drinks for complete body detox.
Ayurveda foods and drinks for detox
Detoxifying each and every organ in the body including liver, lungs and kidneys can improve their function. There are many medications for this purpose, but it is best to rely on natural ingredients. According to Dr. Mufeeq, here are 5 Ayurvedic foods and drinks for detox:
1. Tulsi and ginger detox drink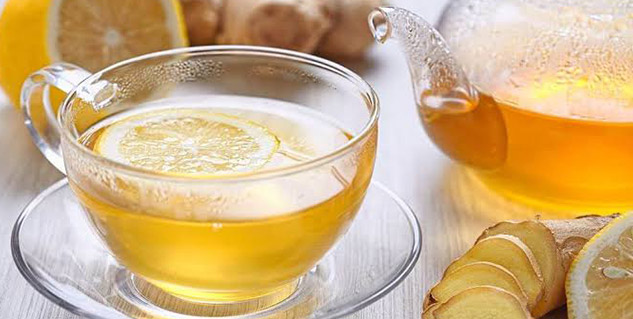 Tulsi and ginger detox drink is consumed by many Indian households. Both the ingredients are extremely beneficial for your overall health and for detoxifying the body. Tulsi leaves are excellent for natural detox as it purifies and cleanses your body of all toxins. Ginger is also a known super food for detoxifying the body. Drink this detox beverage first thing in the morning as it will rejuvenate your body and make you feel fresh.
2. Sariva
Sariva is also called Indian Sarsaparilla and it is different from Sarsaparilla. The botanical name of sariva is Hemidesmus indicus. In Ayurvedic medicine, it is mainly used for the treatment of health problems like oligospermia, gastritis, anorexia and menorrhagia. Sariva plant can also be used as a detoxifier for the body. There are no side effects of having this herb. You can boil sariva in water and allow it to cool down. And, you can also add honey or jaggery to the solution before drinking.
Also read: Infused Water For Detoxification: 7 Amazing Detox Water Recipes For You
3. Neem
Neem leaves might be bitter in taste, but they are considered beneficial for your liver and also help in improving the digestive system. Having neem leaves on a regular basis can kill bacteria and other harmful microorganisms in the intestinal tract. In fact, it also helps in cleansing the colon, therefore playing the role of a detoxifier for many organs of the body. It contains antibacterial, anti-inflammatory, antioxidant, antiseptic, and anti-viral properties that provide other advantages.
4. Triphala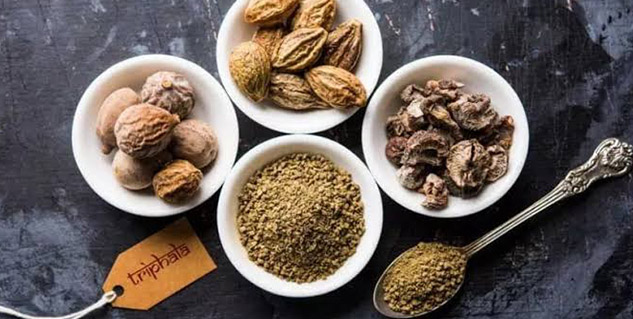 Triphala is also an effective ayurvedic ingredient for body detox. It helps in better digestion and bowel movement. Triphala is a mild laxative and great for detoxification. It is best to take triphala at night before bedtime. This churna can also be mixed with hot water before consumption. Leave a gap of atleast one hour between your last supper and triphala powder.
Also read: Detox Your Liver Naturally With These Healthy Practices
5. Turmeric and honey
Turmeric milk can be prepared easily at home to detoxify the body, with a little bit of honey added in it. This golden milk should be consumed preferably before bedtime at night. Turmeric and honey have soothing and detoxifying properties that can be helpful for you. You can also have both these foods separately in various dishes.
So, these were some helpful ayurvedic foods and drinks that can help in detoxifying and cleansing the toxins from your body by Dr. M Mufeeq. These above listed natural ingredients are inexpensive and can be found easily in the market and stores online. And, you should try and talk to your doctor or dietician before consuming these as per your health status.
Read more articles on Ayurveda
Image credits:
Yogapedia
Patrika.com
skinnyms.com