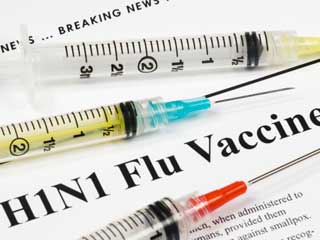 In order to prevent the spread of deadly H1N1 infection, the collector of one of the districts in Madhya Pradesh state appealed to people not to shake hands to greet each other.
As a measure to prevent the spreading of the lethal disease, Swine Flu the collector of Sagar district, in Madhya Pradesh, Ashok Kumar appealed to people not to shake hands in order to avoid contracting infection and instead fold hands in `namaskar' to greet.

The number of deaths caused by Swine Flu has reached to 85 in the state and the number of cases reported to be positive has crossed 362.

The health officials reported that since January till Monday this week, 961 people were screened in the state out of which 352 have been tested positive and 356 negative. The health officials added that 126 people recovered from infection after treatment.

Earlier this week, the H1N1 infection caused death of two women in Indore. Three fresh cases were detected and 17 fresh samples have been sent for testing.

In Bhopal, 5 cases of H1N1 were reported earlier this week, taking the figure of total positive cases in this season to 163. More 15 samples of suspected patients were sent for testing from Bhopal.

Scared people who suffer from cold and cough symptoms are rushing to government hospitals to get a checkup done. Thus, there has been a dramatic increase in the number of samples of suspected patients.
Image courtesy: Getty Images
News source: hindustantimes.com
Read more Health News.