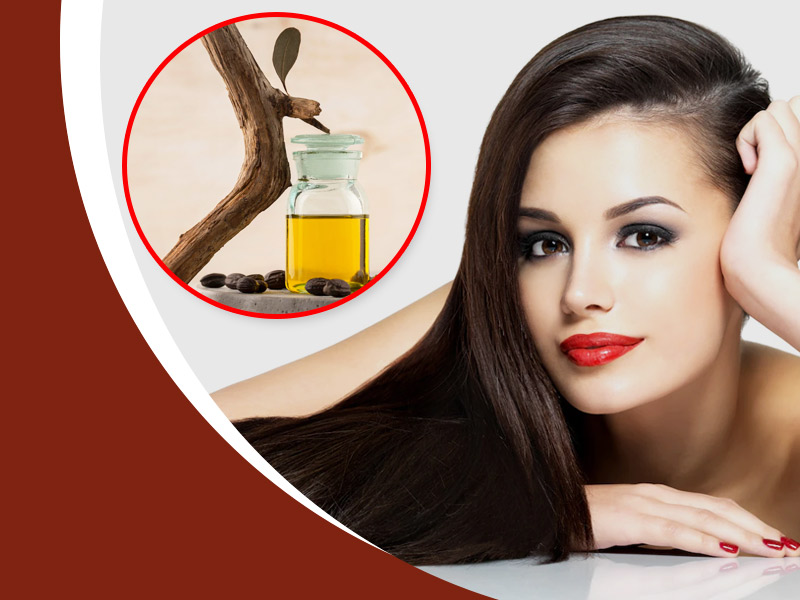 Argan oil is a clear-slight dull yellow liquid with a peculiar Woody aroma.It is a dry oil which means it gets readily absorbed without leaving any residue. It is rich in good fats hence it is used to make various beauty products for hair and skin. It is also used for cooking and has its own culinary benefits. It also has certain medicinal properties, it is anti fungal in nature and it speeds up healing process of a wound. Read the article further to know about the benefits of argan oil for hair and how to use it.
Argan oil for hair
Here are the 4 main benefits of argan oil for hair:
1. Moisturizes and promotes shiny hair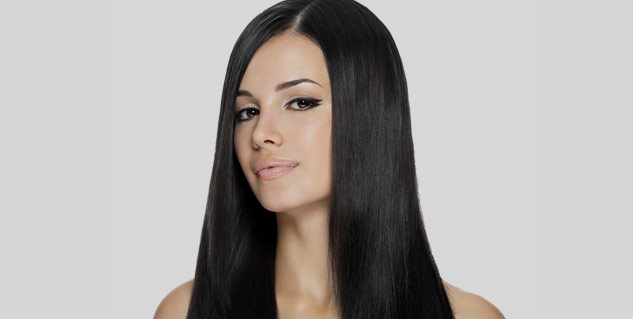 Argan oil is rich in fatty acids like oleic acid and Lenoleic acid. It is gentle enough for you to use on your scalp, it gets readily absorbed and moisturizes inner layers. It also provides lusture to hair as it is rich in Vitamin E. It promotes healthy hair growth and makes hair more soft and glossy.
2. Protects from sun damage
Argan oil not only moisturizes your hair it also forms a protective layer which protects hair from UV rays, pollution and heat damage. It prevents hair from drying out in sun and soothes brittle hair. It also contains anti oxidants which prevent hair from premature greying due to free radicals. Application of argan oil throughout the hair length can be very beneficial if you are planning a long day out in sun.
Also read: Argan Oil: 5 Reasons Why This Miracle Oil Should Be A Part Of Your Skincare Regimen
3. Better scalp health
Argan oil also promotes better scalp health as it moisturizes the skin from within it contains Vitamin E which makes scalp healthier. Argan oil also has certain anti fungal properties which help to prevent fungal infections as well as dandruff. It also helps with other more grave issues like atopic dermatitis. It is suitable for all skin types as it's comedogenic index is zero. It also helps in preventing scalp-acne.
4. Prevents breakage
Argan oil help in strengthening of hair follicles and promote healthier cell production. It also helps in repairing pre existing damage. It keeps your hair soft and more manageable so that they do not tangle. Healthy brushing habits can prove to be very beneficial to prevent breakage. It also prevents split ends and dry hair. Regular use of argan oil is also proven to help in preventing hair loss.
How to use argan oil?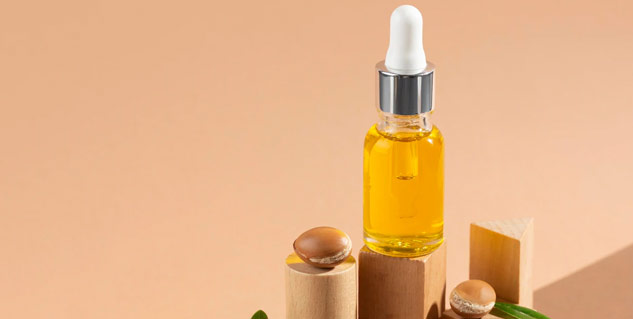 Argan oil can be used in various ways, it is very versatile. We must stay careful while choosing where are we getting this oil from. Argan oil is no doubt a little expensive so usually they tamper the quality by mixing other oils along with it. You must read and buy from the labels which claim to give you 100% cold pressed argan oil for maximum benefits. Many brands already use Argan oil essence in hair and skin products. Here are 3 simple ways to use argan oil:
1. Argan oil hair mask
You can simply mix a tea spoon of argan oil in yoghurt or aloevera gel and apply it throughout the lengths. It will leave your hair soft and shiny. You can also use fruit based hair mask like banana with some neem powder and argan oil if you have dandruff or any other fungal hair problems. You can maximize the effects by using a warm towel or steaming hair.
Also read: Want Faster Hair Growth Tips? Here Are 12 Best Hair Oils To Make Hair Grow Quickly
2. Argan oil shampoo
Argan oil shampoo can be very helpful for you. It protects your hair from wear and tear during washing and drying them. It also helps in locking in the moisture even after washing. You can add 1-2 drops of oil to your shampoo and rub it in your hair. You must leave the shampoo for 2-3 minutes so that your hair feels more clean and lively.
3. Argan oil conditioner
Argan oil can also be mixed in your conditioners. Just add 1-2 drops in your conditioner and apply it all over your hair lengths and wash with lukewarm water. You must make sure not to apply this conditioner near your scalp or it can make your hair look flat and greasy. You can also use it as a leave in conditioner, once you wash and partially dry your hair just rub 2 drops of oil to your hands and then to the ends. It will not only help in managing frizz but also help in untangling your hair more easily.