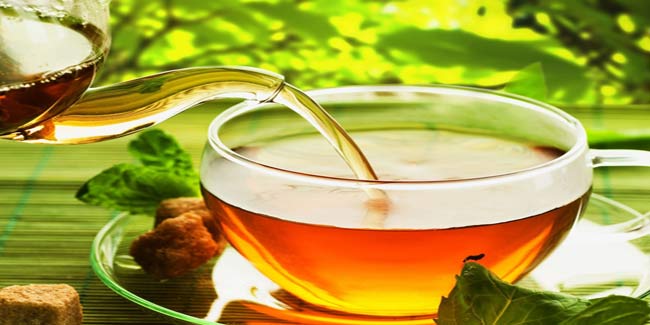 Green tea is a soothing and rejuvenating drink that offers countless health benefits but you should keep certain things in mind to get more benefits out of it. Know the right ways to drink green tea.
If you love tea or are one of the health conscious people, you already know a lot about green tea. Green tea is an amazing drink, rich in flavonoids, polyphenols and natural antioxidants that enable the drink to offer several health benefits. Green tea is believed to be helpful in protecting cells from carcinogens and neutralizing free radicals in the body.
So, how much green tea you should drink?
Drinking a cup of green tea regularly can also reduce your risk of heart problems by relaxing blood vessels and inhibiting formation of blood clots. The fluorides present in the tea can also help you prevent cavities. The all-time favourite green tea can also provide you quick relief from spine chilling cold weather.
A warm cup of green tea not only provides you a soothing experience during winter, but it is also healthy for your heart. Add few drops of lemon and ginger extracts to it to make your green tea even healthier and more refreshing.

If you didn't know much about green tea, you know it now. It is a healthy habit to regularly drink green tea. But, are you taking it the right way? Since there is always a better way of doing something including eating and drinking, what about the most effective way to use green tea for health benefits? Here are some tips for you that can help you get more out of green tea.

Since green tea is high on antioxidants and natural plant based compounds such as tannins and flavonoids, it is healthy for you but an excess of such substances can be toxic and pose risk of damage to the liver. Drink only a couple of cupfuls of green tea every day, not more.
Don't start your day with green tea. It is healthy for you, but not fit for early morning bed tea. Drinking green tea on an empty stomach can upset your stomach. Similarly don't drink green tea right after a meal. A lot of people drink green tea after their meals, without realising that drinking green tea immediately after meals can inhibit nutrient-absorption.
Green tea can stop your digestive system from taking the nutrition out of the food. Green tea would also dilute the gastric juices resulting in improper digestion. Drink a cupful of green tea only after an hour of eating your meal.
Also avoid drinking green tea late at night as it can affect your sleep and even disturb your cycle in the long run. Drink your evening cup of green tea at least 3-4 hours before hitting the bed. Re-using a green tea bag is a big no as the caffeine content in an already used tea bag is very high.
Wet tea bags are also prone to infestation and cause you more harm than good. Also drink more water when you are drinking 2 cupfuls of green tea daily. It will help you get most out of the tea and maintain proper health.
Image Courtesy:caregiversadvisors