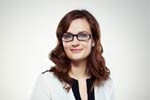 Getting hair coloured with permanent hair colours can increase your risk of developing cancer.
Colouring hair is not only a commonly indulged necessity for a lot of people with grey hair but also a passtime for youngsters who would be frequently spotted showing off a new colour on their hair. If you are one of these people who love to show off a funky permanent colour on the hair, it is time to think twice the next time you go for another pre-light.
A study has found that permanent hair colours as well as perming treatments that are done at salons have banned aromatic amines, referred to as toluidines, that have carcinogenic properties. The study was done by Lund University in Sweden and has found that the hairdresses may still be exposed to these carcinogens.
Permanent hair dyes that are also called oxidative dyes are highly dangerous chemicals to hairdressers as well as the users of these products. For the study, the researchers looked at o-toluidine levels in the blood as well as levels of seven other potentially carcinogenic aromatic amines. O-toluidine has actually been confirmed to be a carcinogenic.
Researchers in the study measured the levels of blood of 295 female hairdressers, 32 regular users of hair dye and about 60 people who had not ever used any of these products. It was revealed that the hairdressers were exposed to o-toluidine and meta-toluidine. Similar results were revealed in the case of perming treatments. The researchers also said that the ingredients of hair dyes and perming products should be analysed closely to find if the products still have the potential sources of toluidine exposure.
Article source: Thehealthsite
Image source: Getty
Read more Health News.